On the night of Sunday, March 3, antifascists placed posters in Sandy Springs and downtown Roswell, warning residents about racist organizer Justin Wayne Peek. Peek is the national "Director of Activism" for the Identity Evropa (IE) white power organization. In this role, Peek has organized racist rallies for IE throughout the United States. Peek is also IE's current Georgia coordinator, managing the group's activity in our state. 
In addition to placing posters, on Saturday we mailed over 300 flyers to Peek's neighbors in the Edgewater at Sandy Springs apartment complex. The flyers warned residents that their neighbor is a white power leader, highlighting Peek's racist statements and his track record in the white nationalist movement.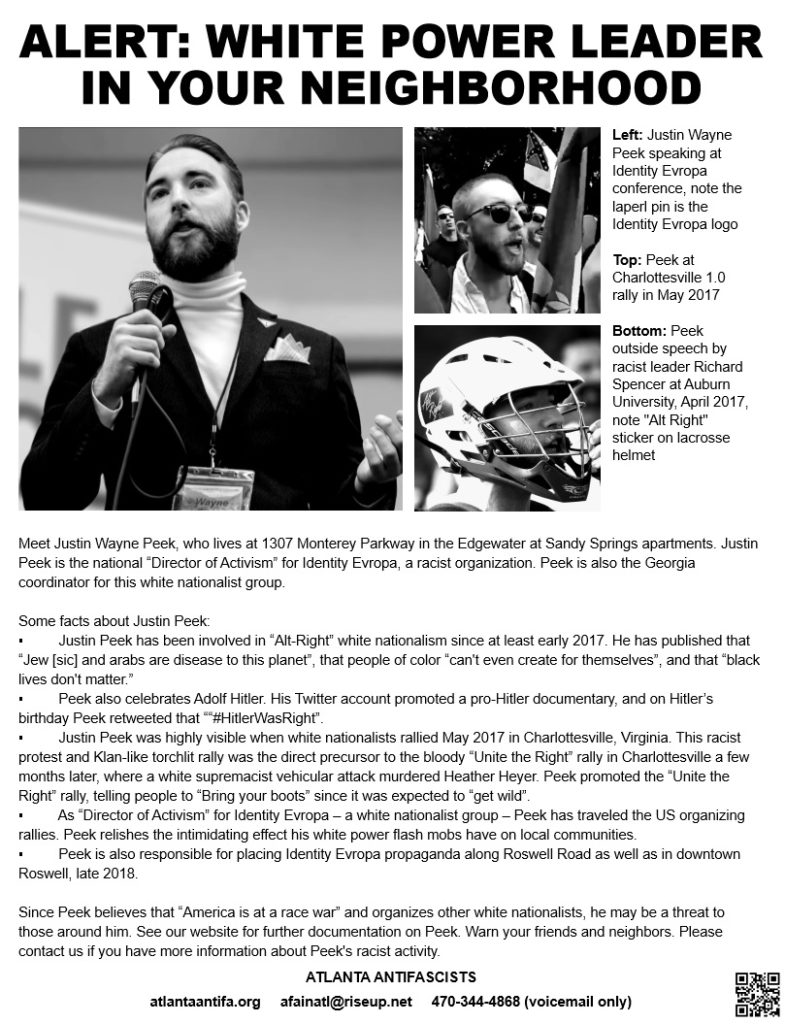 With our outreach posters and flyers, we aim to provide neighbors with information so they can keep each other safe. By repeatedly identifying and exposing the racists of Identity Evropa, we also hope to curtail their ability to organize. 
If you have further information on Identity Evropa members or other white nationalists in our region, please get in contact.