On September 14, 2019, longtime neo-Nazi and "fourth-generation Klansman" Chester J. Doles aims to hold a "Salute to President Trump" rally in Dahlonega, Georgia. The event is being promoted by the ShieldWall Network, a white supremacist group. It is also promoted on Stormfront, a white power website linked to almost one hundred murders.
The initial invitation for the Dahlonega "Trump" event featured antisemitic imagery. A new flyer has now been produced to better mask the nature of the event. Doles has clearly indicated that the Dahlonega rally aims to intimidate his perceived political enemies in North Georgia, in particular liberal activists who Doles portrays as "antifa". Doles is organizing a "security" team who are readying for violence and has made a special appeal for his old associates from the National Alliance (once the foremost neo-Nazi group in North America) to attend. For further information on the rally and on Chester Doles' history, see our longer alert here.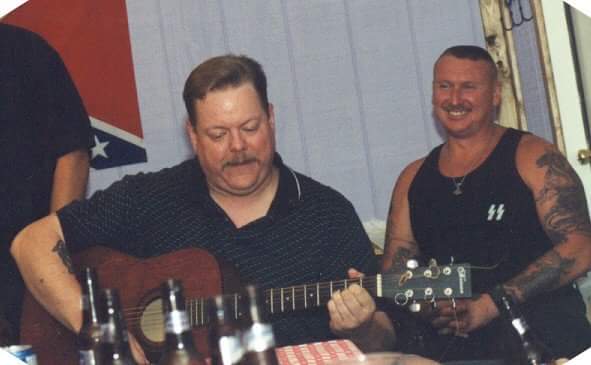 The national director of Bikers for Trump, Dale Herndon, has now withdrawn support for the Nazi-organized rally. However, Chester Doles is still attempting to swell his rally's numbers with Trump Republicans while simultaneously working closely with militant white supremacists.
Continue reading

"Tell Georgia's 9th District Republicans: Silence on Neo-Nazi "Trump" Event in Dahlonega is Complicity"