This is Part II of a two-part article. For Part I, click here.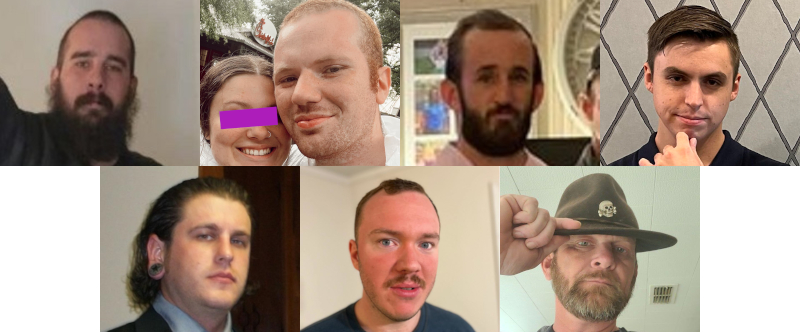 Contents (Part II)
White Nationalists Exposed in Part II (in Order of Appearance)
North Carolina Split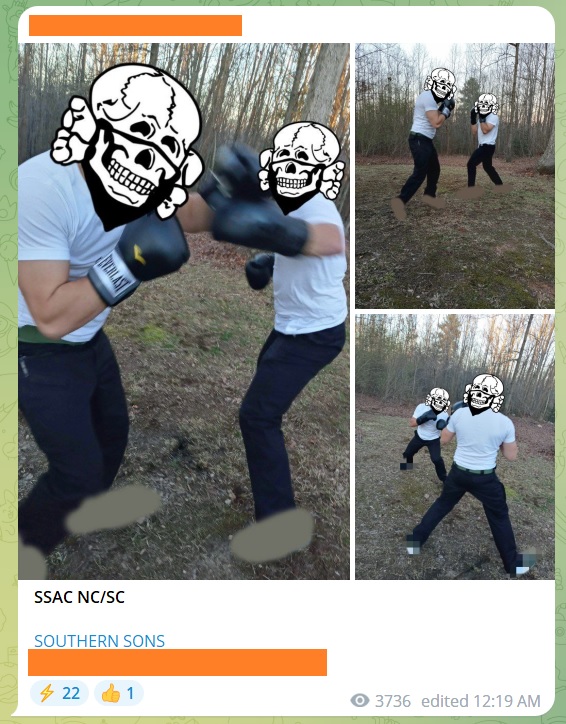 On the same day that the Georgia chapter held its vetting and Jeffersonville banner drop, SSAC members from North Carolina and South Carolina gathered at a member's house for a "fight night" and meeting.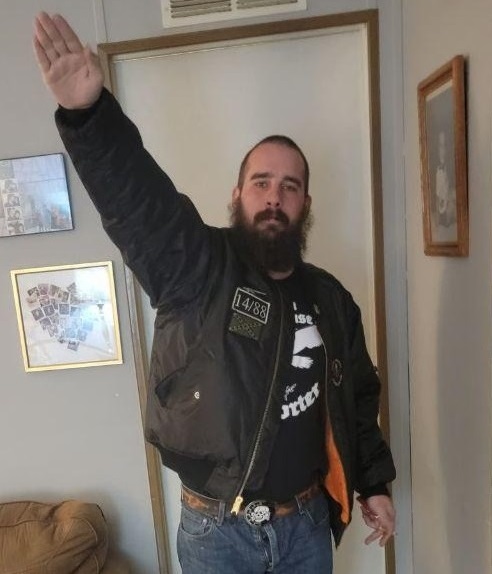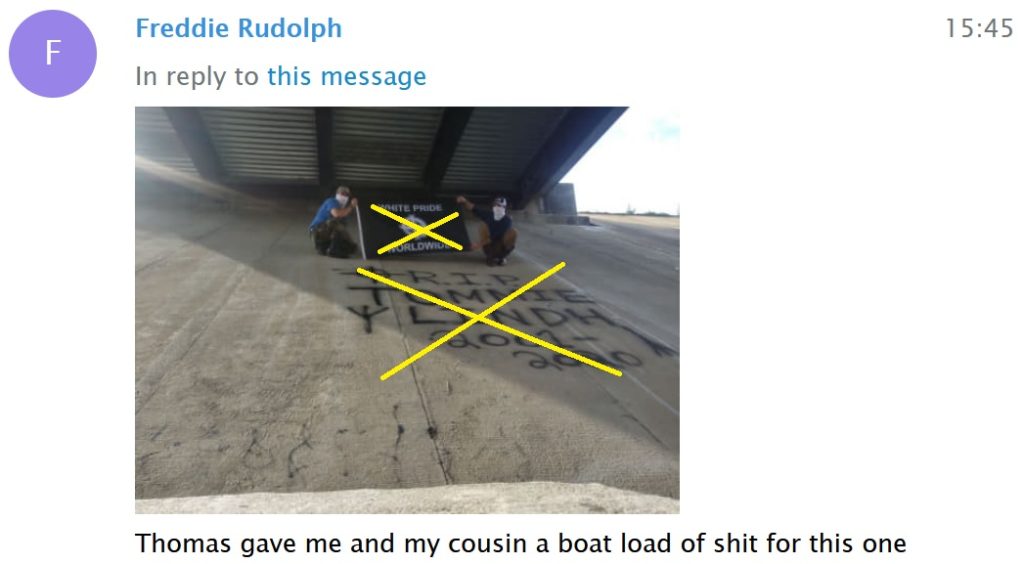 This February 18th event occurred at the home of cableman Eric Wolfgang Patrick Hissiger (born 1992) in Fuquay-Varina, North Carolina. Hissiger went by the name "Freddie Rudolph" in the SSAC chat. A now-deleted Twitter account for "Freddie Rudolph" suggests that Hissiger had earlier been a supporter of the racist and antisemitic National Justice Party. Hissiger may have also been involved with Patriot Front in the past. On February 17th, "Freddie Rudolph" posted a picture to SSAC's vetted chat of two masked figures holding a "White Pride Worldwide" flag, next to memorial graffiti for someone considered a martyr by the racist far-right. Hissiger/"Rudolph" commented: "[Patriot Front leader] Thomas [Rousseau] gave me and my cousin a boat load of shit for this one".

Chatter in the SSAC vetted Telegram chat suggests that Hissiger/"Freddie" received a visit from the Federal Bureau of Investigation last year, prior to joining SSAC. The reason for this FBI attention is unclear.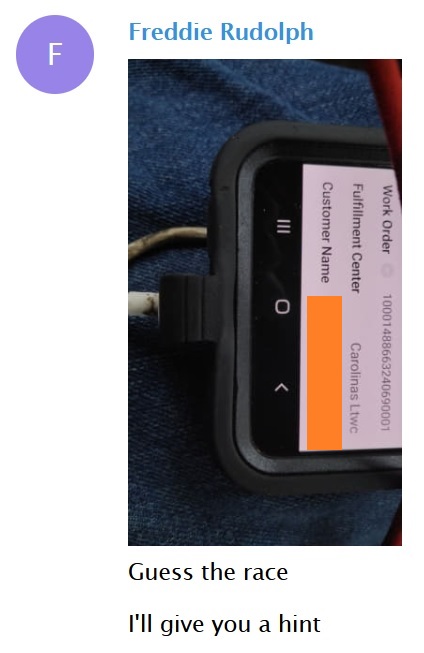 Hissiger works in telecommunications, likely for Spectrum. On February 17, 2023, Hissiger shared customer information to SSAC's vetted chat, accompanied by a racist comment.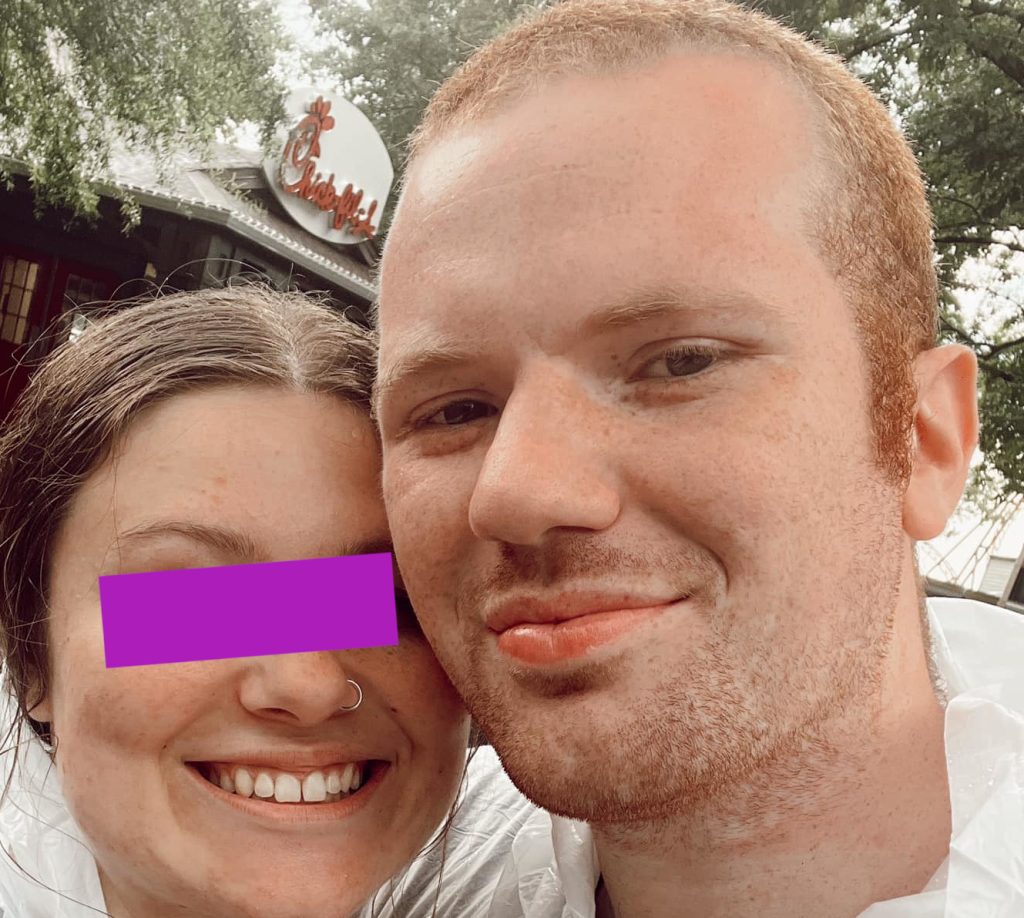 Two other individuals involved in SSAC played crucial roles at the February 18th Carolinas meet-up and its immediate aftermath. Benjamin Frederick Machell-Dennis (born 2000) of Coats, North Carolina, went by the name "VolksVerhetzer" on Telegram and was one of the administrators for SSAC's general chat. He has been an ideological white supremacist for some time—in 2015, he first posted to the notorious Stormfront forum, where he described himself as a "Radical National Socialist German youth" living in the United States.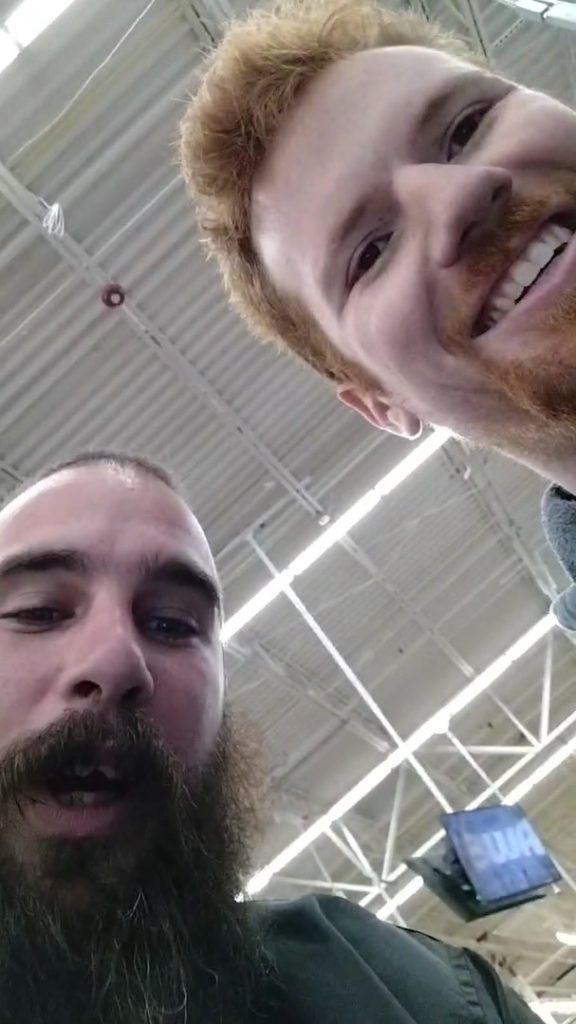 Machell-Dennis joined other white power organizations before SSAC. He was at least briefly involved with Patriot Front, writing to SSAC's general chat on January 29th that he "already did the vetting [for Patriot Front] once". On February 9, he commented to this same chat that: "I […] found and joined em [Patriot Front] through 4chan" (This post was from the channel administrative account, but had the letters "VV" by it, indicating that it came from Machell-Dennis/"VolksVerhetzer.") Machell-Dennis also stated on January 31 that he had been involved with The Männerbund—an explicitly white nationalist fraternal group—"until a little while ago".
Machell-Dennis is currently a student at Campbell University's College of Pharmacy & Health Sciences where he is pursuing a graduate degree. Perhaps relatedly, the racist "White Lives Matter" (WLM) project in North Carolina posted in early September 2022 about leaving propaganda stickers on the Campbell University campus. Machell-Dennis was at least briefly part of WLM – North Carolina's chat on Telegram. According to LinkedIn, Machell-Dennis is also a pharmacy intern at CVS in Erwin, North Carolina.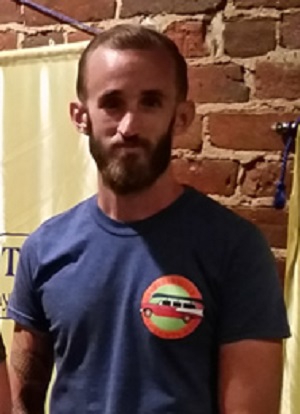 Eric Hissiger and Benjamin Machell-Dennis are close with a third person, Richard Anthony Nance (born 1983), whose Lillington, North Carolina home is just a five-minute drive from Machell-Dennis. Nance was vetted into Southern Sons Active Club on February 7 this year, using his actual first name of Richard within the group.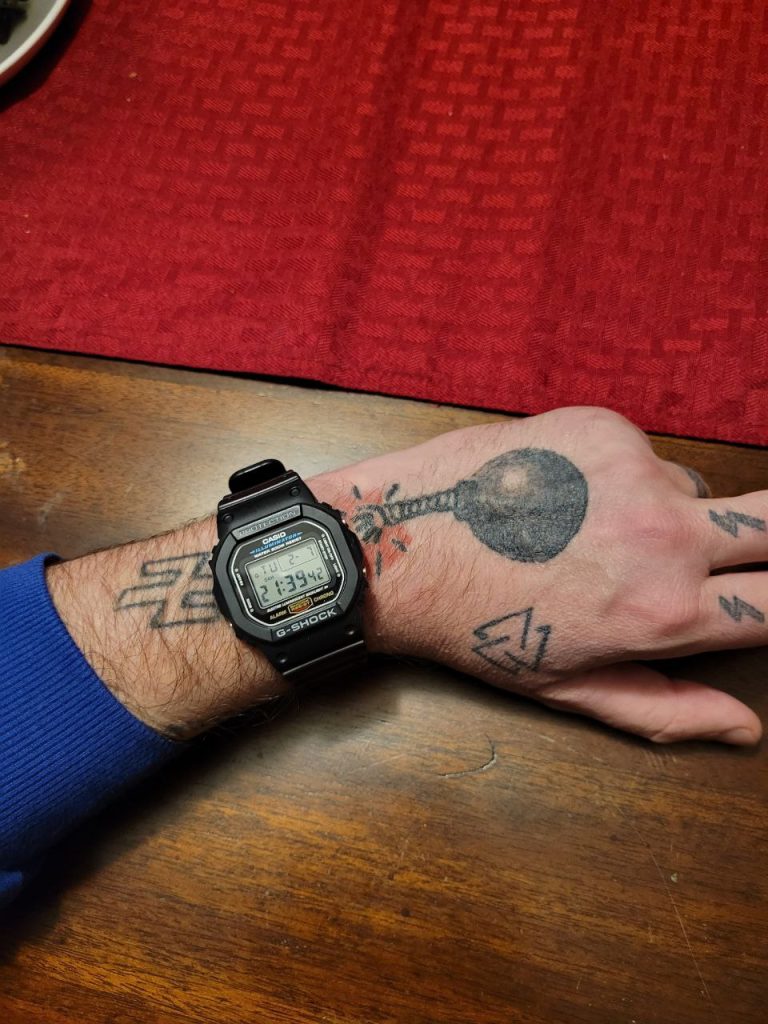 Just before Nance joined SSAC, Hissiger and Machell-Dennis strongly vouched for him. Hissiger claimed that Nance is the "Most serious mother fucker you'll ever meet [… He] lives and breaths [sic] national socialism". Machell-Dennis described Nance as someone "that both freddie [Eric Hissiger] and I trust with our lives". Hissiger also stated that Nance is involved with something called "ethno county," an informal effort to move white supremacists into Harnett County, North Carolina, where the three operate.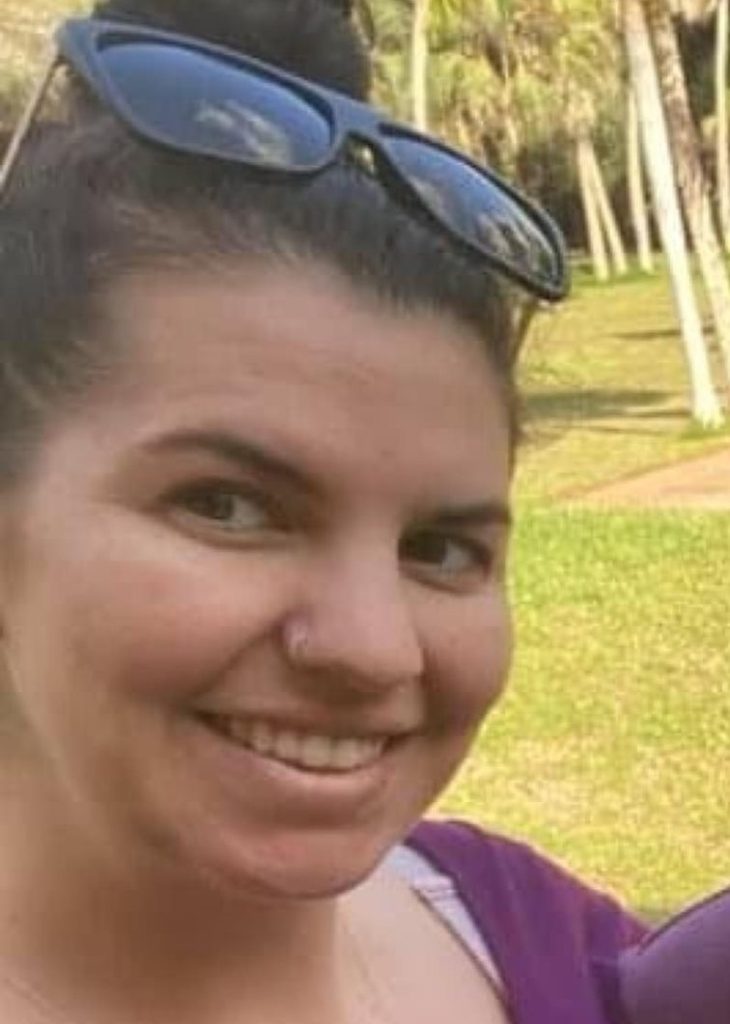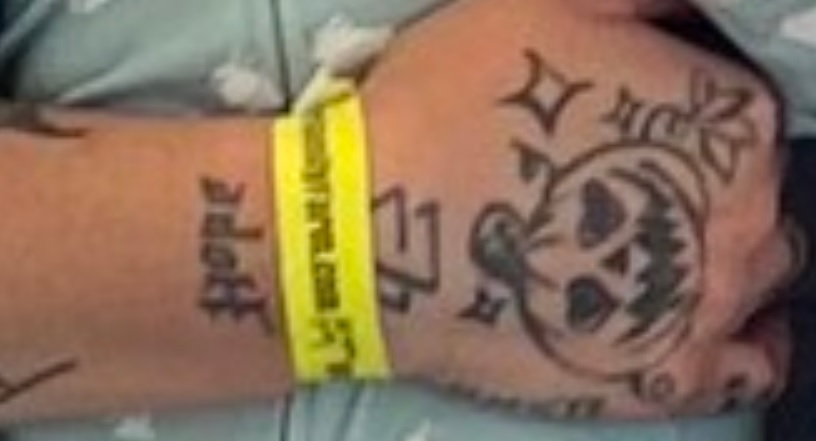 Richard Nance is the head of Wyatt-Wynn LLC, a "veteran-owned, family operated" land care business in central North Carolina. Nance's wife, Kimberly Annmarie Nance (née Ellis, born 1990) is also an obvious white supremacist. Her Venmo electronic payments account ends with "1488," white supremacist code for the "14 words" slogan plus "88," alphanumeric code for H.H. or "Heil Hitler." Kimberly Nance also has a tattoo on her wrist which reads "Hope" when viewed from one direction, and "Adolf" (presumably for Adolf Hitler) when read from the other.
Richard Nance claimed to SSAC that he was in the US Marine Corps for over a decade, writing to SSAC's vetted chat on February 11th that he had been a Marine from "2001 until after Marjah". He claimed to have been part of 3rd Battalion, 6th Marines and to have been a Primary Marksmanship Instructor for two years. Nance also boasted that he "killed a n[****]r in Djibouti", presumably while in the Marines (vetted chat comment from February 13, 2023.)
Nance used his combat experience as a way of gaining prestige within SSAC, although he was still a newcomer to the club and had no official title. For example, on February 17th, he stressed to the group's vetted chat that they should follow his advice, because "I fought real guerrillas for 12 years". On the same evening, he stated that he was a Gracie Brazilian Jiu Jitsu brown belt, another attempt to establish himself in the group's pecking order.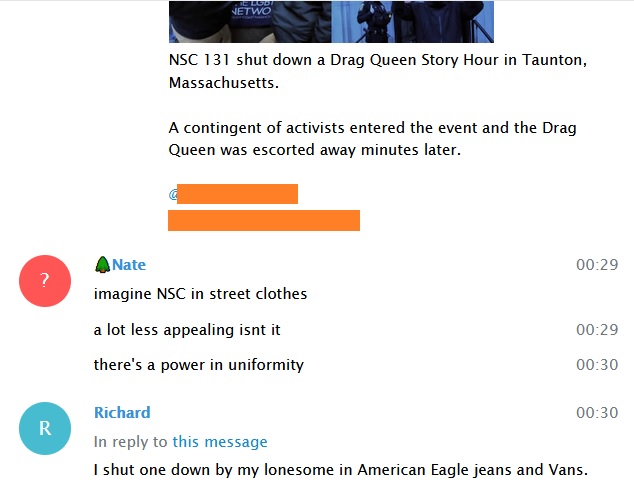 Richard Nance made these comments on the eve of SSAC's meeting at Eric Hissiger's Fuquay-Varina home. Nance argued strenuously over Telegram with club leader Trent Pugh that SSAC should abandon its occasional use of uniforms, as Nance believed that without any uniform members could blend in better and avoid state attention. In a comment posted after midnight, Nance claimed to have "shut […] down" a Drag Queen Story Hour event "by my lonesome in American Eagle jeans and Vans", presumably through intimidation or sabotage.
Disagreements over the club's direction and status within it came to a head at the February 18 Carolinas "fight night." As well as the Harnett County, North Carolina trio, other members who attended included club leader Trent Pugh; club "patch maker" Peter Lloyd Curry, Jr.; currently unidentified crew leader "Founding Stock" from the Charleston, South Carolina area; and at least two other club members, going by the names "Willington" and "Robert Douglas" respectively. Richard Nance appears to have arrived late when people were already socializing. Nance's sixteen-year-old son was also present, although it is unclear whether he arrived with his father or had been there since earlier. Weeks after the event, SSAC member "Robert Douglas" explained the circumstances leading to police arresting him for Driving While Impaired while on his way home from the "fight night" gathering: "I was ready to go. Then Richard showed up. And I had 4 more beers. My fault." (Comment from March 10, 2023.)
Upon arriving at the February gathering, Richard Nance told the assembled white supremacists about a secret group that he, his sixteen-year-old son, and his "ethno county" companions were involved with, which focuses on militant tactics. Trent Pugh summarized to SSAC's vetted chat the following afternoon:
"Richard didnt [sic] like how we did things so when he arrived he spent like 40 mins talking about it and how things should be run to get the most effect […] He talked about the group they were in, a direct action thing that isnt [sic] public […] and it was just weird idk [I don't know] if I should talk about that part"
Another member in SSAC's vetted channel, Ryan Huffstickler of Wilmington, North Carolina ("Keyser Soze" in SSAC's vetted channel), responded to Pugh's summary and asked for clarification about what sort of "direct action" Nance had proposed. Supporting Pugh's decision not to type out the details in the Telegram group, Peter Curry who was also there for Nance's talk, replied: "use your imagination and that's what he [Nance] meant". Curry later added that Nance claimed he could "command guys to come to anyone [sic] house he wants to murder you".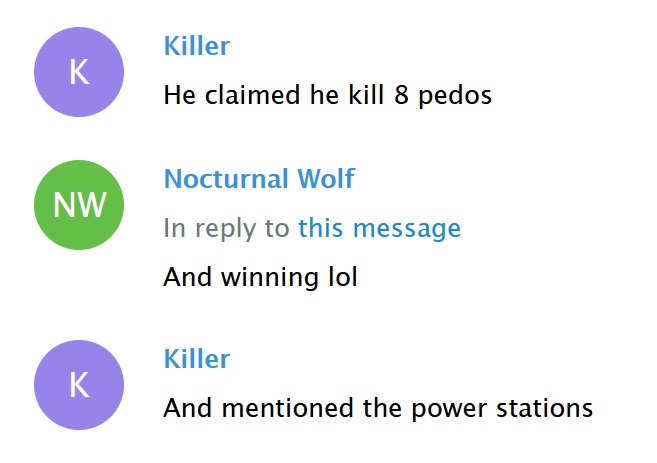 Almost three weeks after the gathering, on March 10, 2023, Nance was mentioned again in SSAC's vetted chat. This time, Peter Curry provided more details about Nance claims at the Carolinas "fight night," writing that "He [Nance] claimed he kill [sic] 8 pedos […] And mentioned the power stations".
"The power stations" is a reference to attacks on two power substations in Moore County, North Carolina, in December which knocked out power to tens of thousands of residents. Although they are not the only potential culprits, accelerationist neo-Nazis later celebrated these attacks—partially out of real sympathy, and partially to gain publicity for their groups and projects. Harnett County, where Richard Nance and his "ethno county" associates live, borders Moore County.

After Nance delivered his talk about what he was involved with and his criticisms of how SSAC operated, he summoned his sixteen-year-old son to the kitchen where Trent Pugh had been listening. Nance's son was trained to attack when his father said a code word. According to Pugh, Nance said the code word—"ketchup"—and Nance's son punched Pugh on the side of the face. Pugh did not fight back and eventually departed, taking the SSAC club patches which had been left on a counter, and failing to say goodbye to Nance's allies Hissiger and Machell-Dennis.

Later on the night of February 18th, Richard Nance left the SSAC vetted chat, sensing that he was about to be kicked out over his performance that evening as well as his differences with Pugh over which direction the club should take. After midnight, Benjamin Machell-Dennis expressed upset that Nance had seemingly been forced out of the club. Later that morning, Trent Pugh wrote that he is "not here to do the shit Richard does" and invited Machell-Dennis and Hissiger to clarify whether they wished to remain in the club. Machell-Dennis then criticized Pugh for absorbing a punch without fighting back, for taking the club patches meant for the Harnett County members, and for departing Hissiger's home without saying goodbye. In response, Pugh removed Machell-Dennis and Hissiger from the club's vetted communication channel, in effect expelling them from the club.
When trading messages with our infiltrator, Pugh provided further details on Nance and the split. According to Pugh, Nance not only "spent over a decade in the middle east" with the Marines but "has been to prison" and "has a lot of tattoos [… that] you earn", presumably for acts of violence. Pugh also disclosed that "his [Nance's] kid is branded" and that they are "in a group that brands people", referring to the Harnett County cell. Days later, Pugh told our infiltrator that "they [Richard's group] threatened to kill me if I went to Raleigh" due to remaining bad feelings from the split. David Fair was later able to smooth things over and get the Harnett County group to retract that threat.
Without further information, it is important to be skeptical about the claims made by Richard Nance, and also those made about him by other SSAC members. According to Peter Curry's comments on Telegram, Nance claimed to have killed people, seemingly outside of his time in the Marines. Also according to Curry: at the February SSAC gathering, Nance mentioned the December power substation attacks in Moore County, which borders Harnett. However, it is unclear whether Nance claimed responsibility for the attacks, suggested he knew who was behind them, referenced them as the sort of action that was possible, or just praised them. Further, Peter Curry stated to SSAC's vetted chat that "Freddie [Eric Hissiger] told me it was bullshit"—presumably about Nance's power substations loose talk. Nance's alleged mention of killing "pedos," may have also been to impress his audience and may not be true.
However, even if we are cautious about all these claims, the situation is still concerning. If Richard Nance's brags were mostly fantasies, they still indicate what he thinks about and aspires to, and what he expects his close associates to value. Both Eric Hissiger and Ben Machell-Davis demonstrated loyalty to Nance during the SSAC split and will likely continue to follow him. The formation of a secret militant group is concerning even if it is just at the planning or aspirational stage. We hope that Harnett County residents will circulate this information and watch out for Hissiger, Machell-Davis, and Nance, especially given Nance's interest in violence for his cause.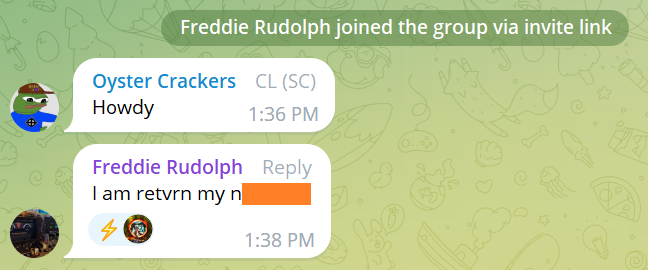 On April 19, with Trent Pugh still vanished, David Fair allowed Eric Hissiger to rejoin SSAC.
Another Recruit for the Georgia Chapter
On February 25th, a new member, "Nocturnal Wolf," joined SSAC's Georgia chapter after having gone through vetting. That same day, Robert Knobel's close associate Richard Paul Péwé, III also officially joined the Georgia chapter.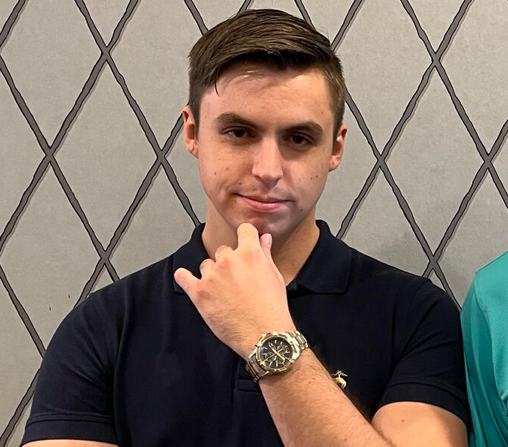 "Nocturnal Wolf" is Tyler Bradley Dykes (born 1998) of Bluffton, South Carolina. Last year, anti-fascist researchers exposed Dykes as a participant in 2017's bloody "Unite the Right" rally in Charlottesville, Virginia (as well as the tiny "Unite the Right 2" in Washington, DC, 2018). Dykes is a former Marine who until recently ran Technology King of the Lowcountry, a computer and cyber-security business. Dykes joined the Georgia SSAC group because the proximity of his home to Savannah, Georgia.
Tyler Dykes presented himself as an expert in operational security to SSAC. We were easily able to identify "Nocturnal Wolf" as Dykes after he posted an old, insufficiently redacted advertisement for his cyber-security business to SSAC's vetted chat on March 12, 2023.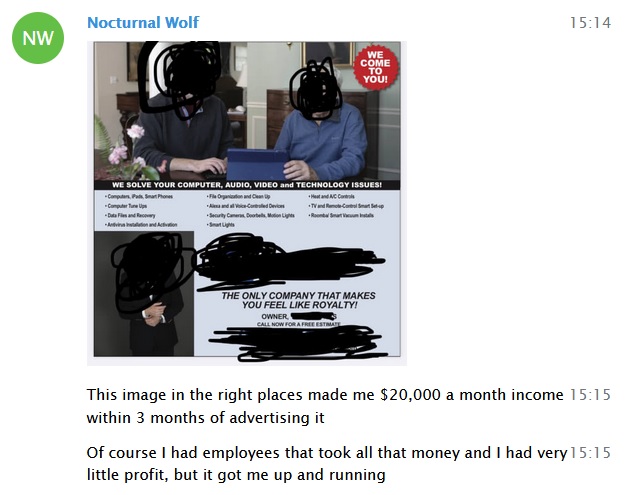 North Carolina Leadership Reshuffle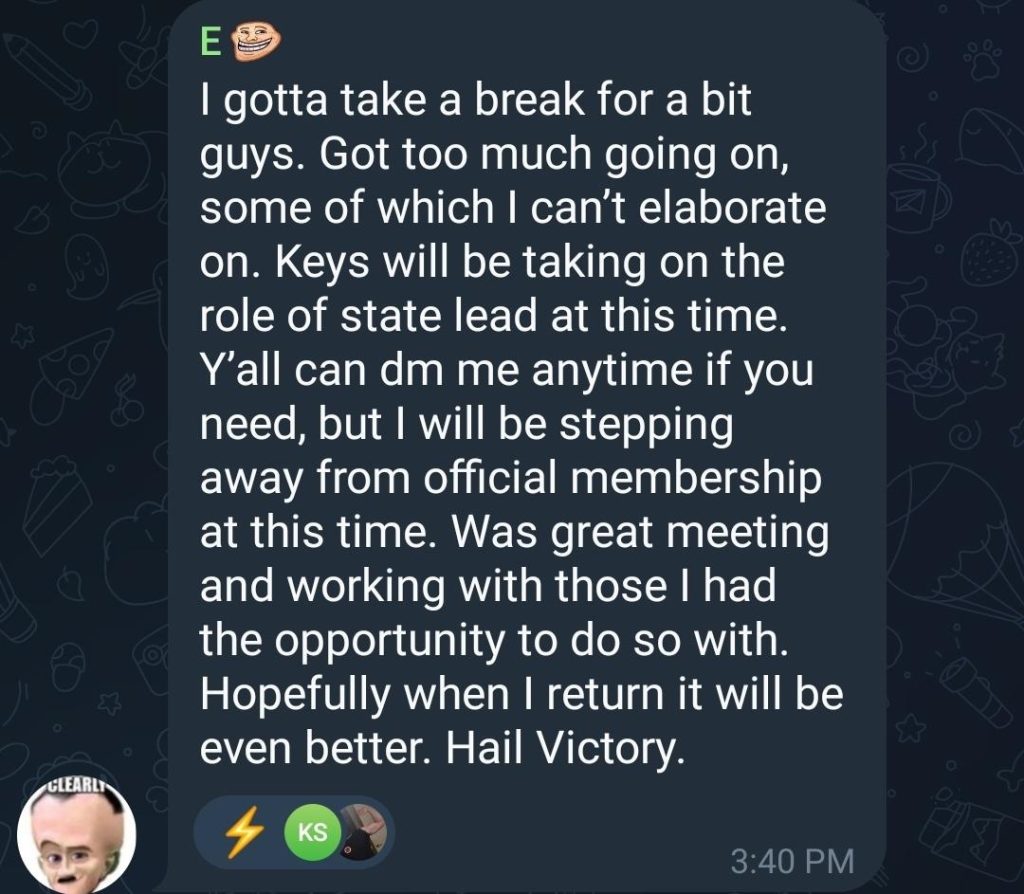 While the North Carolina split only cost Southern Sons Active Club three members, it nevertheless left a hole in their presence in that state. It also left the group with fewer options about who could step into leadership roles, if their current state leader stepped down. That is just what happened. On March 2nd, SSAC's North Carolina state leader who went by the alias of "E" left the club. "E" is another SSAC member who has passed through the ranks of Patriot Front. "E" has referenced being at Patriot Front's catastrophic mobilization in Philadelphia, Pennsylvania in 2021, where residents confronted, attacked, and chased Patriot Front members. When leaving Southern Sons Active Club, "E" simply wrote that he had "too much going on, some of which I can't elaborate on."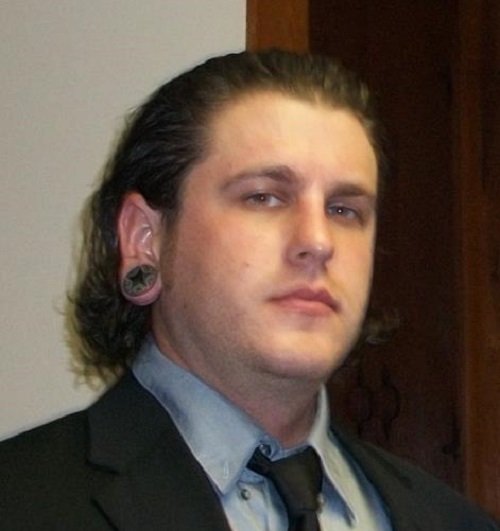 The North Carolina state leader role went to Ryan James Huffstickler (born 1985). Huffstickler lives in Wilmington, North Carolina and goes by the alias "Keyser Soze" within SSAC. Huffstickler claims to be a former chapter president for the Proud Boys, who once led a "Tidewater" chapter (vetted chat comment, February 8, 2023). He states that he left the Proud Boys approximately four years ago (general chat comment, March 16, 2023) and dislikes many of the current Proud Boys in North Carolina, claiming that they "would rather let their wives fuck a n[****]r than be viewed as racist" (vetted chat comment, February 17, 2023).
On February 17, 2023, Huffstickler described Southern Sons as a "group of dudes I've barely met but a few of so far". Less than two weeks later, SSAC elevated him to state leader for the group. In March, he also became an administrator on SSAC's general Telegram chat.
On LinkedIn, Huffstickler claims to be a self-employed contractor. He has told SSAC's vetted Telegram channel that: "I'm a project manager for a multi million dollar account. I don't worry if I get doxxed. I talk to the top 2 guys in the company often" (comment from February 28, 2023). If you have information about the company which Huffstickler believes would be fine with an active white nationalist as its project manager, please let us know.
Tyler Dykes' Very Bad Saint Patrick's Day
Georgia's club planned to place banners in or near Savannah for Saint Patrick's Day. Savannah's Saint Patrick's Day parade is one of the largest in America. By placing banners on that day, the Georgia group aimed to take advantage of the increased tourist population in the city and to opportunistically target overpasses at a time they believed police would focus on the downtown event. Nothing went according to SSAC's plan.
Jasper Collins, Tyler Dykes, and club co-leader David Fair, who traveled from South Carolina, attempted the banner drops near Savannah. According to SSAC chats, participants planned to meet up in Hardeeville, South Carolina (about 25 minutes from Savannah) in the evening before traveling to Savannah with the intention of placing banners. Georgia leader Robert Knobel had also wished to participate in the action, but at some point the others told him—either in person or in a voice chat—to "rest up get better" from an illness. He spent that evening "zonked out on benadryl" instead.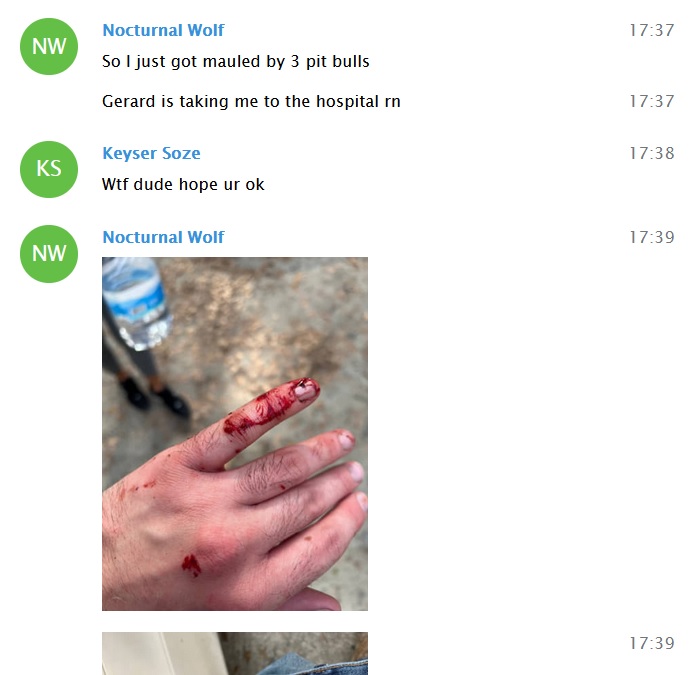 Due to a series of humiliating events, the group did not drop a single banner. Near one of the overpasses they had selected for a banner, Dykes walked back along a trail to his car to grab tools. According to Dykes, a man with three pit bulls was walking the other way along this trail. At 5:37PM, Dykes reported to SSAC: "So I just got mauled by 3 pit bulls […] Gerard [Jasper Collins] is taking me to the hospital" so he could have his wounds cleaned and receive a precautionary rabies shot.
The others still hoped to drop banners after getting Dykes to the hospital. However, they soon realized that cops were staged near the overpasses they had selected for banner drops—presumably as part of the Saint Patrick's Day mobilization. Further, the tools for hoisting the banners had been left in Dykes' vehicle.
The night got even worse for Dykes. Having left the hospital, at 8:24PM he messaged the vetted chat: "I'm being arrested by Virginia […] Nuke my account". Dykes was held in Jasper County, South Carolina jail, listed as a "fugitive from justice." We eventually learned the underlying charge behind Dykes' arrest: he is facing a felony charge in Virginia for his participation in August 2017's torch-lit racist march, the night before "Unite the Right" in Charlottesville. On April 14, Dykes finally arrived at Albemarle Charlottesville Regional Jail.
Two More Georgia SSAC Associates
Dykes' arrest caused SSAC to suspect that they were under intense monitoring from the state. Jasper Collins was particularly disturbed by the arrest, and deleted his Telegram account as "Gerard," reappearing in SSAC with a new account under the name "Roland Haterade." Georgia SSAC members abandoned their Telegram chat as a precaution and created a new one.
When Robert Knobel re-created the "vetted" chat for Georgia, he added two new members. These two new Georgia "vetted" participants are close associates of Knobel. Due to their pre-existing friendships, they were fast-tracked as associates within Knobel's Georgia crew. However, the two have not yet been added to the multi-state SSAC "vetted" chat, suggesting that they are not yet official prospects. (Knobel's close friend Richard Péwé is also not in the multi-state "vetted" chat, only Georgia channels.)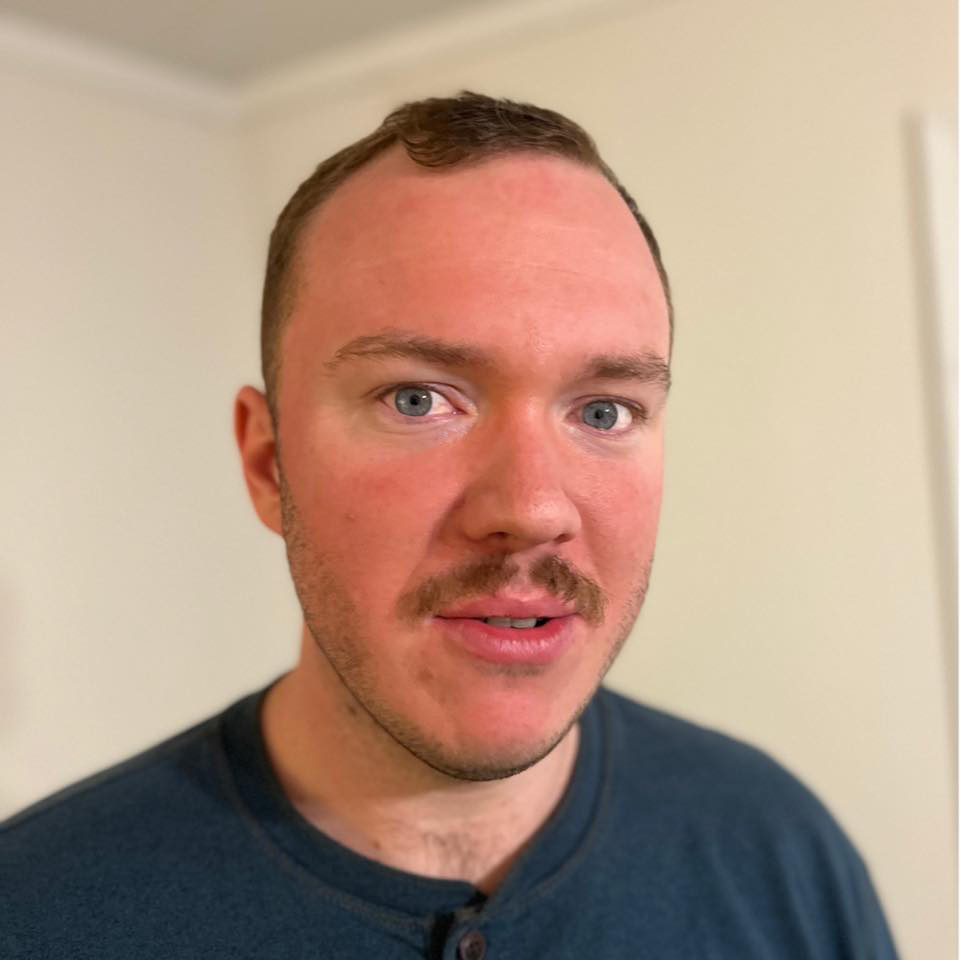 Robert Joshua Colgate Hodges (born 1995) of Savannah goes by the name "Turbo Sperg" (and previously "Spew") online. Hodges joined SSAC's broader public chat for Georgia on February 25, the same day that the Georgia chapter admitted Richard Paul Péwé and Tyler Dykes as crew members. Robert Knobel introduced Hodges/"Turbo Sperg" to the rest of the chat as "one of my guys from way back [… who is] trying to decide [whether] to be a PF [Patriot Front] or SSAC Georgia [member]." Because of their history together, Knobel added Hodges to the Georgia "vetted" chat when it was re-created after the Saint Patrick's Day mess.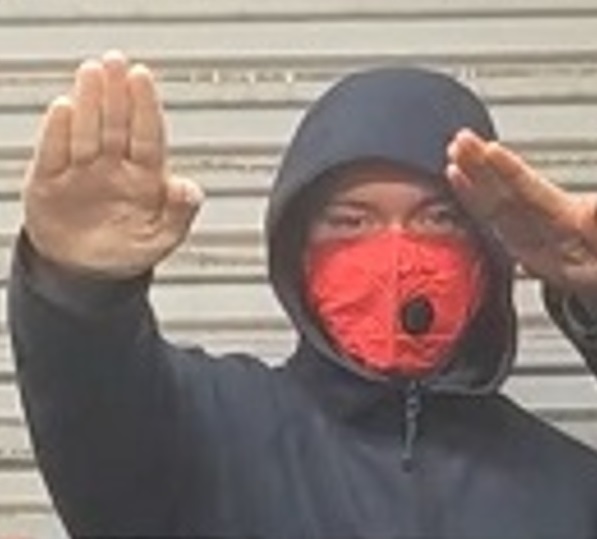 Hodges appears in the February 2022 video circulated by Knobel's pre-SSAC project, the "FL GA Border Waffen," showing masked men preparing and distributing Goyim Defense League propaganda in coastal Georgia. Hodges also maintains a tiny personal Telegram channel which he uses to share his rants, as well as racist, antisemitic, and pro-Hitler propaganda.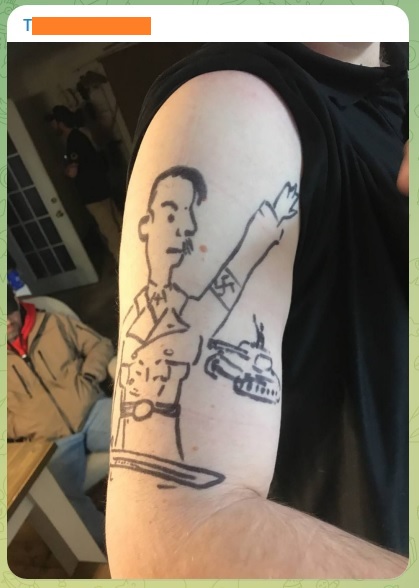 Robert Joshua Hodges currently works as a store manager for XCell Wireless Repairs at Tanger Outlets Savannah in Pooler. (In one of his recorded Telegram rants, Hodges complains about his "P[*]ki boss".) Last year, he also started his own repair company, Turbo Wireless. In addition to his secret life as a racist and antisemitic organizer, Hodges is known in the local gaming community, since he is a founder of the Savannah Tekken group.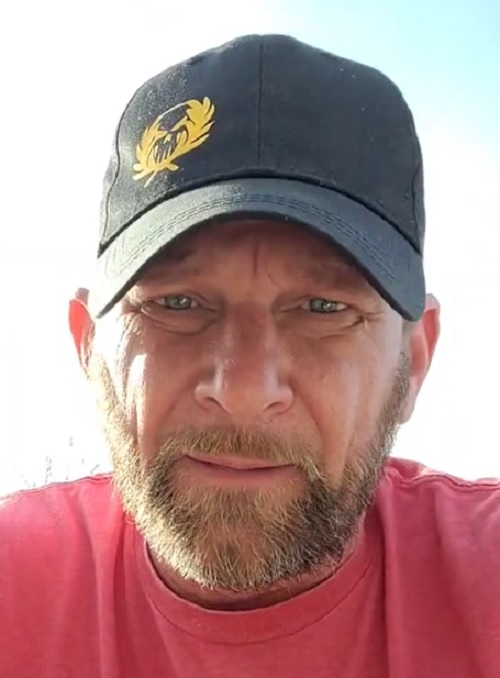 The second new person added to Georgia SSAC's "vetted channel" was James Edward "Trey" Dixon, III (born 1977) of Register, Georgia. Dixon goes by the alias "Waffen Jennings" on Telegram. Dixon is every bit as much a white supremacist as the rest of SSAC, joking to the Georgia chat that "If I had 2 mixed kids and a Jew wife, I'd be in prison for triple murder." He is old friends with Robert Knobel as well as Richard Péwé. Dixon's history with Knobel and Péwé may be through the Proud Boys, since both Knobel and Péwé participated in that group before moving to more explicit white nationalism and antisemitism. In a 2021 video shared on TikTok, Trey Dixon wore a black cap with yellow laurels and a skull—apparent Proud Boys iconography—suggesting he may also have a past with that group. Professionally, Dixon operates a plumbing company, Dixon Plumbing, LLC, in Register, Georgia.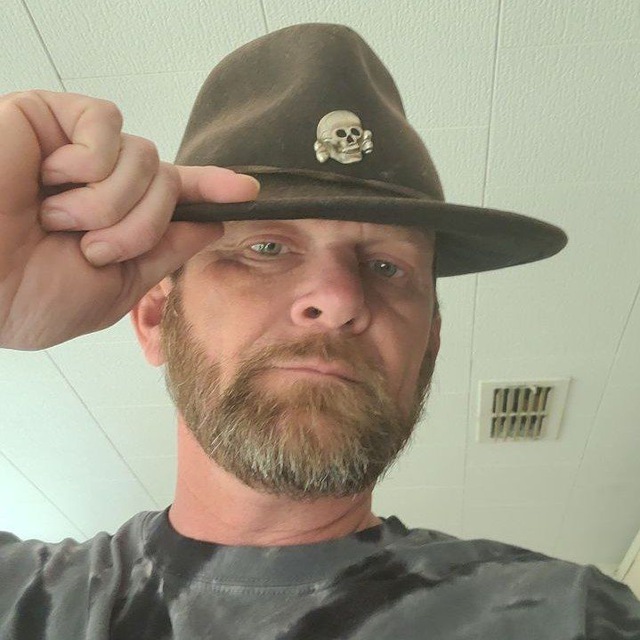 SSAC Relations with Other Groups
Over the course of our infiltration, three groups came up time and again in relation to SSAC. They are: Patriot Front, the Proud Boys, and White Lives Matter.
In this section, we discuss SSAC's ties to each of these three groups in greater detail. However, it is important to remember that SSAC's ties go beyond these three formations. For example, SSAC leader David Fair recently mentioned to SSAC's "vetted" chat that a joint action by SSAC, the antisemitic Goyim Defense League, and NatSoc Florida is allegedly in the works (comment from April 10, 2023). While this event is currently in the planning stages and does not yet even have a solid date set, it is another example of SSAC's networking and common action with far-right and white supremacist groups active in our region.
(A) Patriot Front
Several past members of Patriot Front are now active with Southern Sons. There is also evidence of direct cooperation between SSAC and Patriot Front, with SSAC mobilizing to support an upcoming Patriot Front event.
SSAC co-leader/co-founder David Fair was previously active in Patriot Front, where he went by the alias "Aaron SC." We have also discussed that Georgia member Jasper Collins was involved with Patriot Front in Indiana as "Gerard IN." Now-departed North Carolina member Benjamin Machell-Dennis claimed to have joined Patriot Front at least briefly, and his close associate Eric Hissiger may have also been involved. The former North Carolina state leader for SSAC, "E," also has a history with the organization. A number of current Patriot Front members participate in SSAC's general Telegram chat.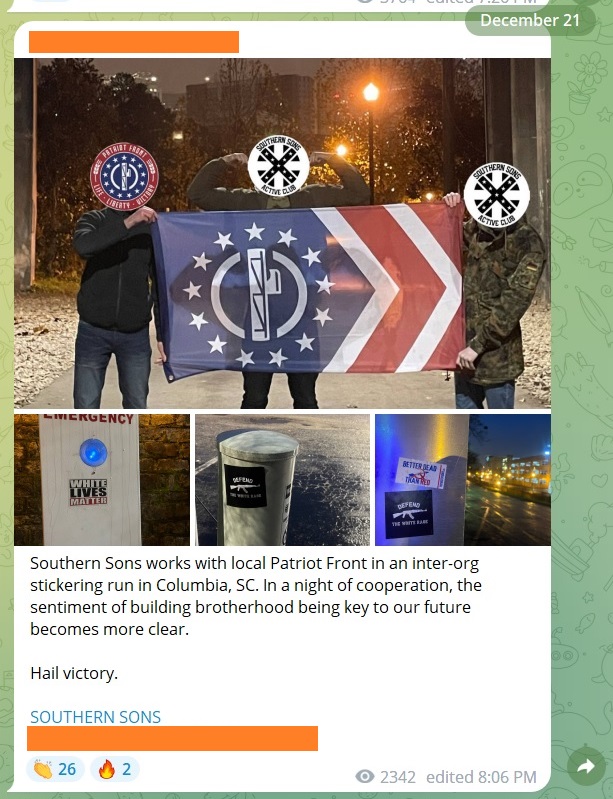 Southern Sons Active Club also directly collaborates with Patriot Front. In December, SSAC posted on its announcements channel that participants had met up in Columbia, South Carolina with a Patriot Front member, and they had placed stickers together.

More importantly, David Fair recently informed SSAC's vetted chat that Patriot Front would be holding a national event on the weekend of May 12-14, and "we [SSAC] are invited" to participate (message of March 6, 2023). In another effort to get an SSAC contingent together for Patriot Front's upcoming event, on March 13, Fair revealed that the event would be in the "Southern Mid Atlantic [region …] So like Virginia, Maryland, or other surrounding states." Patriot Front has rallied in the Washington, DC area several times before. The fact that David Fair received rally information—usually closely guarded by Patriot Front—and was invited to bring along a contingent from his organization, shows that Patriot Front consider the club to be close and trusted allies.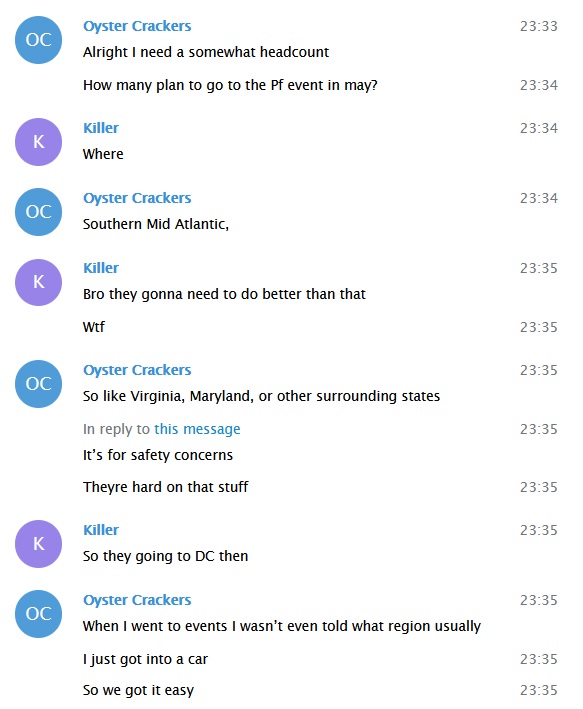 In early April, a new potential member applied to join SSAC Georgia and went through voice vetting. "Huntwa N'wah" is nineteen years old and was raised in rural Georgia. "Huntwa" seemingly lives nearer to Savannah than to Atlanta, since Knobel and Collins volunteered to do his face-to-face vetting. According to "Huntwa's" comments in the Church of Aryanity group on Telegram, "Huntwa" was a "new member" of Patriot Front as of this March (comment from March 7, 2023). "Huntwa" told the Georgia SSAC vetting chat that he is involved with the Church of Aryanity, a neo-Nazi cult, and attended a "Church" gathering where he received a prominent swastika tattoo on his chest. Also in attendance at the same Church of Aryanity gathering was Ian Michael Elliott, a fellow Patriot Front member and martial arts enthusiast.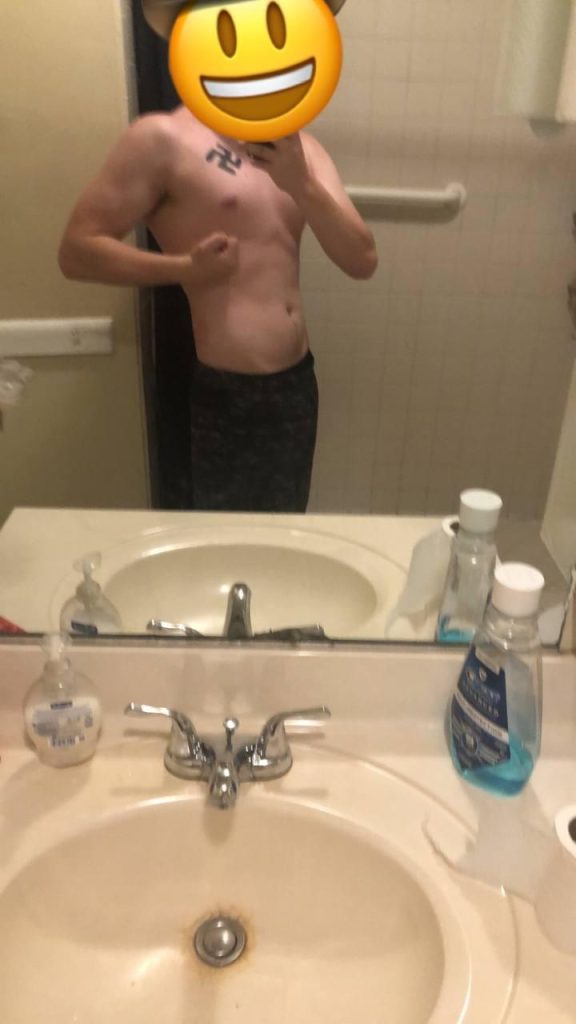 (B) Proud Boys
SSAC also overlaps with the subset of Proud Boys that have embraced neo-Nazism. Both Georgia SSAC state leader Robert Knobel, II and current North Carolina state leader Ryan Huffstickler are former members of the Proud Boys. Knobel claims that he was "kicked […] out" of the Proud Boys in Georgia "for being racist" (February 17, 2023 comment as administrator "CB," SSAC general chat). This should be taken with more than a pinch of salt, since Georgia Proud Boys cooperated and had overlapping membership with white nationalist groups in the past. Knobel's neo-Nazism may have simply been too flagrant for the Proud Boys. Knobel's close associate and SSAC Georgia member, Richard Paul Péwé, III also has a history with the Proud Boys.

SSAC members loathe Proud Boys groups that claim to be non-racist but are happy to work with other Proud Boys chapters. Southern Sons' first public demonstration was in Florence, South Carolina, where a handful of SSAC members joined with "local Proud Boy chapters" in attempted intimidation of a drag brunch event on September 18, 2022.
The "patch maker" for SSAC, Peter Lloyd Curry, Jr. in North Carolina, was also heavily involved with the Proud Boys. Curry claims he presently only "keep[s] in contact with […] wignat [white nationalists with a penchant for violent neo-Nazi rhetoric] P[roud ]B[oy]s" (SSAC vetted chat comment, February 28. 2023). However, Curry has been much more networked with regional Proud Boys in the past. Curry claims that on St. Patrick's Day, 2022, he was with "every single one" of the revived Georgia Proud Boys, walking around Savannah and drinking (vetted chat comment, March 14, 2023).
(C) White Lives Matter
Southern Sons Active Club began as an outgrowth of White Lives Matter in South Carolina (WLM – SC). This is obvious if one compares the Telegram announcement channels for SSAC and WLM – SC. The very first post which SSAC made on its announcement channel shows two figures standing next to WLM – SC graffiti. During the early months of SSAC, photos used on the WLM – SC Telegram channel and labeled as WLM activity, were also posted on SSAC's announcement channel and portrayed as Active Club efforts. According to his comments in SSAC vetted chat (February 18, 2023), David Fair joined WLM – SC chapter after his time in Patriot Front. Fair then became a leader for WLM – SC until "Nate [Trent Pugh] brought up the idea of Southern Sons". Trent Pugh was also highly active in WLM during mid-2022, referring to "my chapter" in comments to a different Telegram channel. On February 7 this year, Trent Pugh confirmed to SSAC's chat that "We [SSAC] came from WLM". With its key activists now doing SSAC, WLM – SC is largely dormant. David Fair however continues as the administrator for WLM's group in South Carolina.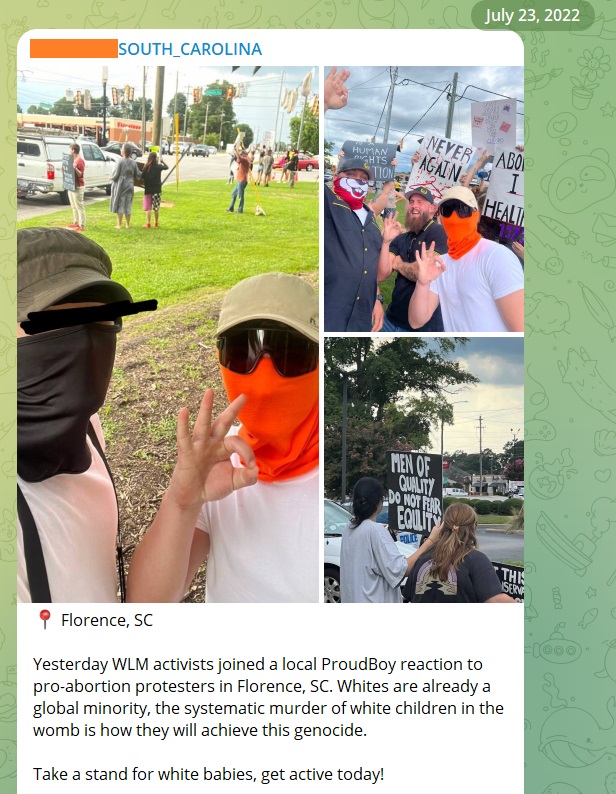 Interestingly, Fair and Pugh appear to have been in contact with the Proud Boys even before SSAC's founding, when they were primarily operating as White Lives Matter. A post to WLM – SC's Telegram channel on July 23, 2022 showed two "WLM activists"—Fair and Pugh—joining with Proud Boys in Florence, South Carolina, to harass pro-choice demonstrators. SSAC's Telegram channel launched days later, on July 27. As we have documented, Fair and Pugh joined with Proud Boys again in September, this time for SSAC/Proud Boys' attempted intimidation of a "drag brunch" in Florence.
Two other ties to WLM are relevant. We already noted that former SSAC member, Benjamin Machell-Dennis, studies at Campbell University in North Carolina, where WLM propaganda appeared last year. This March, Devin Brosnahan, who led White Lives Matter in Georgia, joined the Telegram chat for SSAC in our state under his alias "Levi Savage," although he is not an official SSAC member. Brosnahan has a longer history with SSAC's Georgia leader, Robert Knobel. SSAC co-founder/co-leader David Fair also goes back with Brosnahan, since they are both WLM administrators for their respective states.
Recap / Conclusion
Over our three-month infiltration of Southern Sons Active Club, we gathered copious documentation on the club and its members. This has allowed us to identify twelve members of the club, two former members, as well as a Georgia militant in the "Revolutionary White Brotherhood" (formerly "Blood and Soil Crew"), a neo-Nazi youth group with close ties to SSAC. We learned that this Revolutionary White Brotherhood member as well as SSAC leaders had social and political ties to a neo-Nazi arrested in January for his role in assisting a bank robbery plot.
During our infiltration, a cluster of white supremacists in North Carolina was half-expelled, half-broke from SSAC after they failed to steer the club in the direction of underground "direct action." Even though this effort failed, it demonstrates how Active Clubs are currently attracting the most-violence prone elements within the white power underground. One member of the North Carolina cell, Eric Hissiger, was re-admitted to SSAC on April 19th.
We also showed how SSAC is highly networked with other far-right groups, in particular Patriot Front, Nazified elements within the Proud Boys, and White Lives Matter. SSAC members are currently planning to participate alongside Patriot Front in an upcoming national event, May 12-14 in the "Southern Mid Atlantic" region.
SSAC has had limited success in its actions and seems most interested in stickering and banner drops. However, the club represents a central node in neo-Nazi organizing in the Carolinas and Georgia. Its relationships with violence-ready neo-Nazis cause particular concern—SSAC not only channels young people into the racist movement, but then connects them with more experienced neo-Nazi activists.
The materials we gathered during our SSAC infiltration will help us and other regional anti-fascists for quite some time. However, they will be most effective when combined with the knowledge of other community members and researchers. If you have further information on the white supremacists mentioned in this article, please reach out to us.
Thanks to Asheville Anti-Racism and Utah Antifascists for help with research.