Update 12/12/2019: Matthew Mayo relocated to Reno, Nevada a few months ago.
This is the second of two articles on far-Right employees at Chatham Emergency Services, a not for profit company which provides Fire, Emergency Medical and Security services in Chatham County (in and near Savannah, Georgia). For our first article, see here.
Matthew Thomas Mayo, also known as Bodi Mayo, is a basic Emergency Medical Technician who has been employed with Chatham Emergency Services since May 2018. Prior to joining Chatham Emergency Services, Mayo worked as a fireman with Effingham County Fire & Rescue. Mayo is also a "gothi" (chieftain-priest) in the Asatru Folk Assembly (AFA), a whites-only heathen organization with deep ties to the broader white power movement. By "heathen", we mean someone who worships the pre-Christian gods of Germanic Europe. Many heathens are not racist – but the AFA certainly is. The anti-extremist Southern Poverty Law Center has designated the AFA as a hate group for its "neo-Völkisch" ideology and extensive links to white nationalism. Matthew Mayo personally circulates far-Right propaganda on social media and networks with other white nationalists. Mayo even belongs to an online group called the White Nationalist Alliance, which is explicitly "in support of National Socialism and Hitler".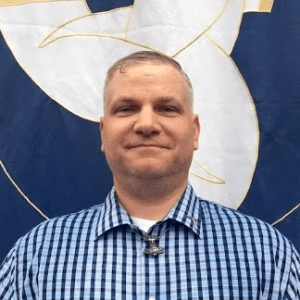 Mayo is a longstanding member of the AFA. According to a 2012 interview, Mayo became a member of the AFA "in the past year" and had been a heathen for many years before. In 2012, Mayo assumed the title of the AFA's "Military Folkbuilder", a liaison person for military members and veterans in the whites-only organization. The same interview states that Mayo had been a Marine in the early 1990s. At the time of writing, Mayo is not listed as an AFA "Folkbuilder" on the organization's website and the AFA's Military Program appears mostly inactive. Mayo still flaunts his affiliation with the Asatru Folk Assembly on his social media pages and remains active within the organization.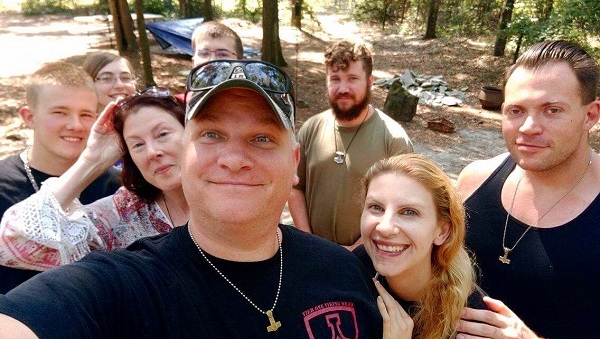 Continue reading

"Far-Right in Chatham Emergency Services, Part 2: Matthew Mayo"