We are seeking information on the white nationalist pictured below.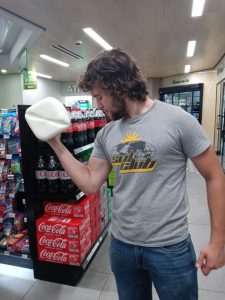 "Conrad" (an alias) is a close associate of Adam Davenport, an organizer in metro Atlanta for the white supremacist and fascist organization Patriot Front. "Conrad" has also been involved with Patriot Front, beginning at least last year.
Adam Davenport posted the first picture of "Conrad" to the "Fren Report" racist Telegram chat, early in the morning on July 16, 2022. The second image is from a brief video posted by Davenport to the same channel on the evening of July 17, 2022. In that video, "Conrad" drives a Kia east along I-20 in Alabama toward Georgia and Atlanta, with Davenport in the passenger seat. The two were almost certainly returning from Patriot Front activity. 
"Conrad's" account on Telegram until recently featured Patriot Front symbols as a profile picture. He is also visible in Georgia photos posted online by Patriot Front, although his face is blurred in the images circulated by the racist organization.
"Conrad" also participates in the Georgia chapter of the "White Lives Matter" (WLM) network. Discussion in the Georgia group's chat on Telegram indicates that "Conrad" is now a core organizer for the Georgia WLM network and helps with administrative tasks.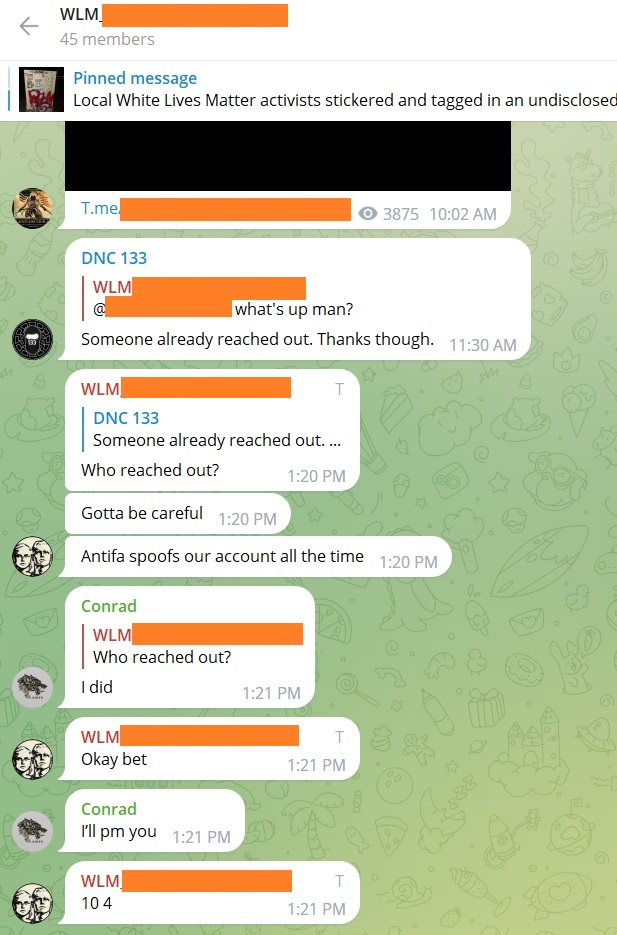 We are appealing to readers—in particular, those in metro Atlanta—to circulate these images of "Conrad." Please reach out to our group if you recognize him or have potentially relevant information.