Summary: Christopher Mark Head of Locust Grove, Georgia, promotes and helps organize for local versions of the July 24 anti-vaxxer "Worldwide Rally for Freedom". He also disseminates anti-vax propaganda under the "White Rose" name in Metro Atlanta. Online, Head networks with Nazis and helps radicalize anti-vaxxers into extreme forms of antisemitism and racism. Head travels around Metro Atlanta as a Turf Masters employee, leaving far-Right propaganda in the communities he visits. We assess the threat level of Head's network to marginalized communities and conclude with a call for additional monitoring of the intersection between anti-vaccination, antisemitism, and white supremacy.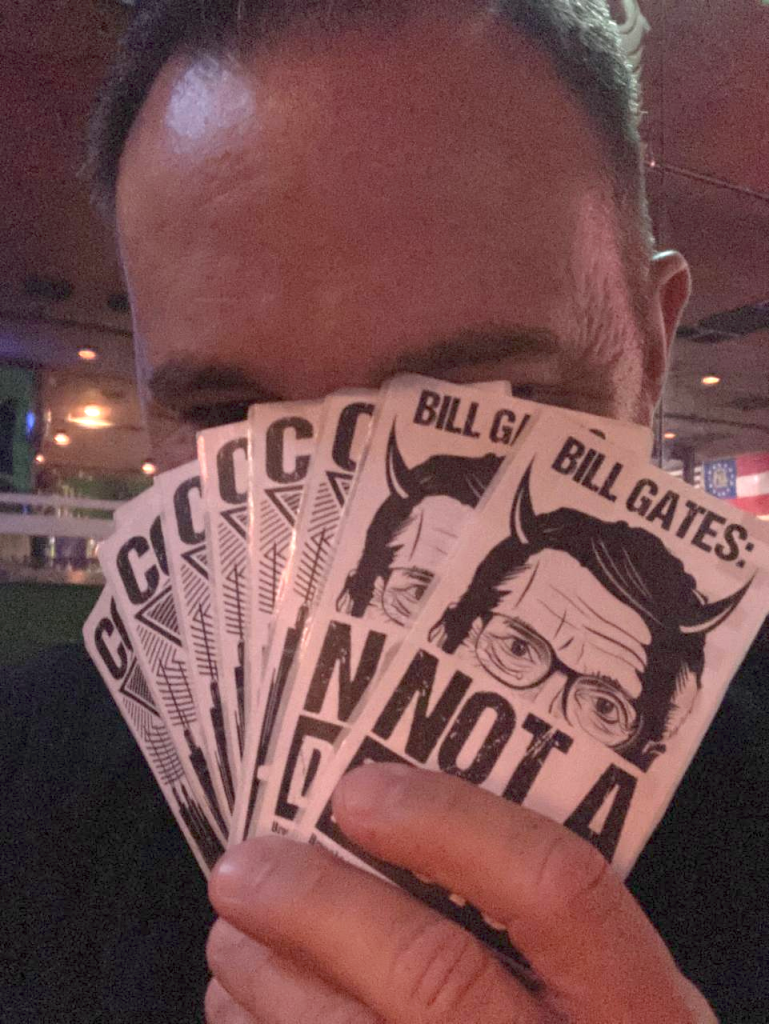 Introduction
When far-Right movements lack a strong figurehead and common target, they infight. The electoral defeat of Trump and the slow-motion implosion of the QAnon conspiracy theory have brought a period of infighting, but also of recomposition. New figures step into the disarray, attempting to bring order and to "unite the right". One of these figures is Christopher Mark Head from Locust Grove, Georgia. Through his work with the "White Rose North GA" anti-mask/anti-vaccination group, Head builds alliances with everyone from explicit neo-Nazis to more mainstream anti-vaxxers.
Head's political agenda goes far beyond anti-vaccination campaigns and COVID-19 conspiracies. His aim is to politically impose his version of Christian Fundamentalism, and to purge society of alleged "anti-Christ" influence—he is, in other words, a Christofascist. Although Chris Head occasionally criticizes Nazism, he also considers neo-Nazis as allies against his greater enemies.
This year, Head has been increasingly involved in on-the-ground activism and placing propaganda stickers across Metro Atlanta. In recent weeks, Head has also been planning and promoting anti-mask/anti-vaccination rallies in our state. These rallies are scheduled for Saturday, July 24. Head is one of the most active participants in the "Worldwide Georgia" channel on Telegram for the anti-vaxxer rallies. Through his efforts for the July 24 mobilization, Head hopes to meet allies and draw them closer to his far-Right politics. With the publication of this article, "Sir Christopher"/Chris Head will at least no longer have the cover of anonymity.
Continue reading

"Christopher Mark Head of Locust Grove – Christofascist Antivaxxer, Domestic Abuser, and Networker with Nazis"