Update 1/19/2020: According to a new article, Matthew Ryan Burchfield is currently in Ukraine.

Burchfield's 2019 profile on the Fascist Forge networking site was connected to the profile for Luke Austin Lane, who has now been arrested with other Georgia members of "The Base" for an alleged murder conspiracy.
Introduction
A Savannah-area couple are heavily involved in white nationalist networks, ranging from Christian far-Right organizing to apocalyptic neo-Nazism. Arieana K Love, who is currently studying pre-Medicine at Georgia Southern University and was a member of the Georgia National Guard , and Matthew Ryan Burchfield, who moved to Georgia from Virginia last year, are well-connected in regional and national far-Right channels. Love is a member of Legio Christi, an antisemitic and far-Right "traditional Christian" group, while Burchfield describes himself as an "Esoteric Hitlerite" – someone who couches his devotion to Nazism in mystical terms.
Both Love and Burchfield are friends with Haralson County jailer Trent East, whose racist involvement and neo-Nazi affinities we recently documented. Online photos show Ryan Burchfield engaging in what appears to be racist paramilitary training with East.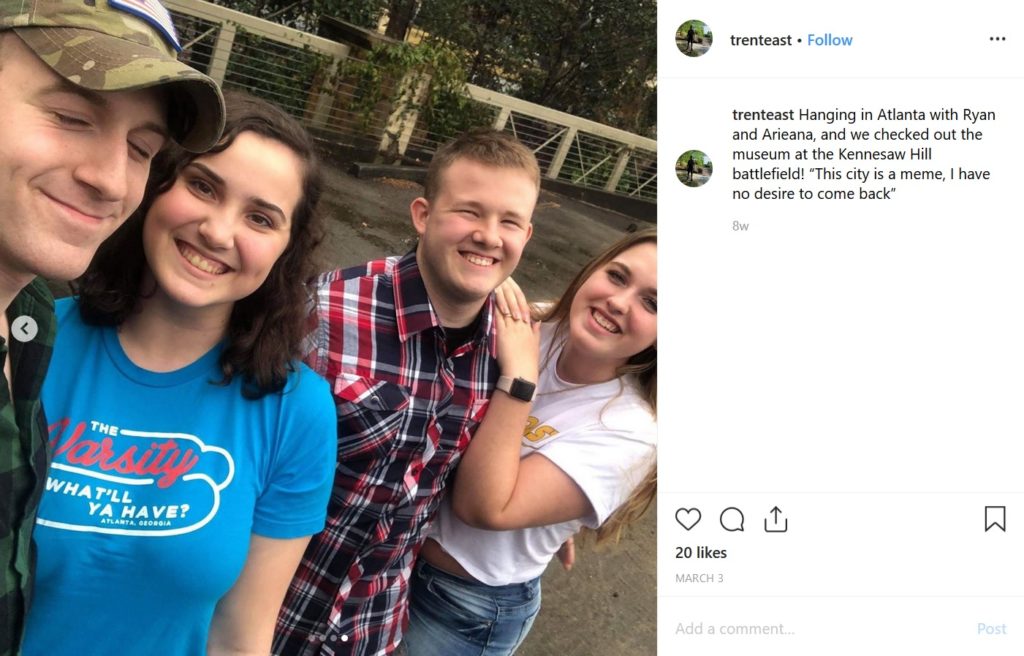 Both Arieana Love and Burchfield are connected to internet profiles for Dalton Woodward, Trent East's associate in the whites-only "Ravensblood Kindred" of the Asatru Folk Assembly. Another figure who was linked to both Love and Burchfield on social media is Corwyn Storm Carver, an active duty Army member and ideologue of the Atomwaffen Division, a neo-Nazi group linked to at least five killings.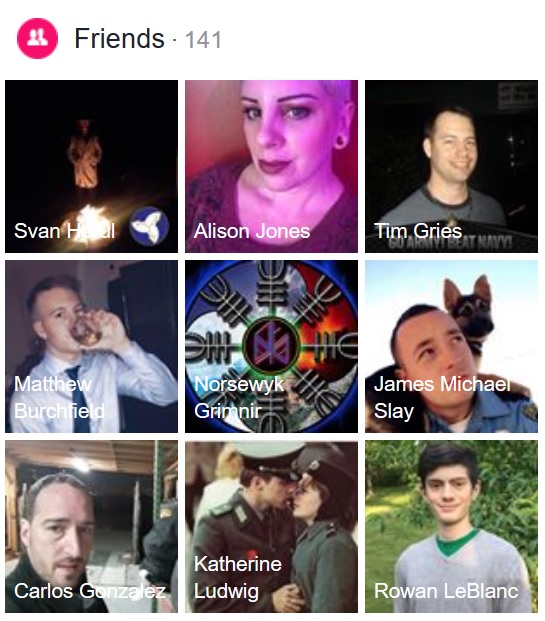 Although they have friends and political associates in common, Love and Burchfield also operate in somewhat different spheres. For example, Arieana Love declares herself to be a Catholic rather than a racist heathen (East and Woodward), a neo-Nazi Satanist (Carver), or a Hitler devotee (Ryan Burchfield). This difference does not diminish Love's racist and far-Right commitments, but it does give her white nationalist activity a slightly different character. We will discuss Catholic antisemite Arieana Love first, then her Hitler-worshipping boyfriend Ryan Burchfield.
Continue reading

"Arieana Love and Ryan Burchfield: White Power Militants in Savannah, Georgia"