In November 2017, white supremacist Chester Doles took a plea deal for two charges of battery in Lumpkin County, Georgia. The charges stem from a brawl involving Doles and other white supremacists affiliated with the Hammerskins gang. The incident took place at Johnny B's restaurant and bar in Doles' home city of Dahlonega, December 2016. Chester Doles was still on probation from his plea deal when he organized a far-Right rally in Dahlonega this September.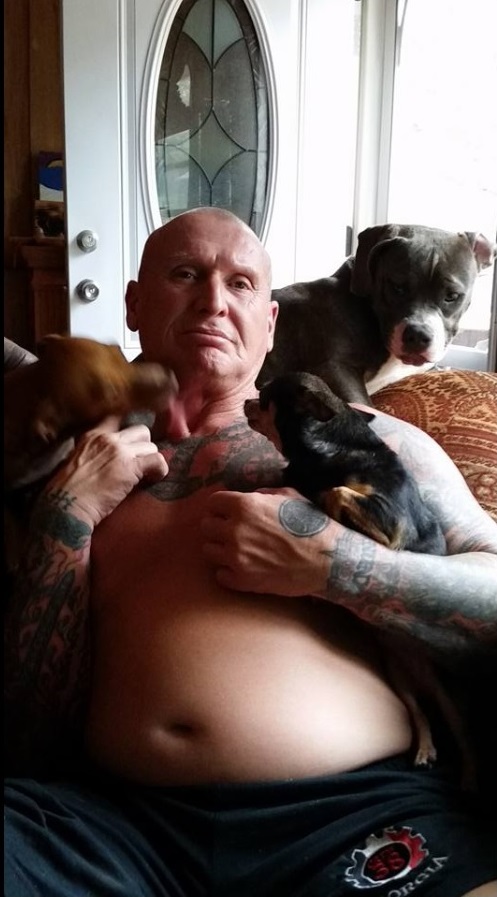 The battery case and Doles' probation status have already been covered by the media. However, we are publishing a police report and case files from this incident for the first time. These documents highlight several key members of the Hammerskin Nation racist gang (and its "Crew 38" support formation) who were active in our region circa 2016.

Police report from brawl at Johnny B's, Dahlonega, Georgia, December 2016. Click here for .pdf file.
We redacted the police report and case files published here, since we do not wish to expose anyone we cannot confidently identify as a Hammerskins affiliate or an ally of Chester Doles. Addresses in these documents are unverified and may not be current.

Superior Court of Lumpkin County files for Doles' battery case. Click here for .pdf file.
From correspondence with a witness, we know that white supremacists attacked family and friends of an interracial couple at Johnny B's on the night of December 17-18, 2016. Though some details of what occurred are unclear, by all accounts Chester Doles was on the scene with several members of the Hammerskin Nation (HSN) gang as well as Crew 38 (C38). C38 is the support formation—a kind of booster club—for the Hammerskins. Following a protracted trial period, members of C38 may eventually become full "patched in" members of the HSN gang. At the time of the Johnny B's brawl, Doles was a prominent C38 member in Georgia. Doles had even given a speech at the Hammerskins' annual national gathering a couple of months earlier in 2016.
According to a witness, Doles instigated the December 2016 bar fight by making comments about black men dating white women to an interracial couple, the woman's family, and their friends, who had all gathered at Johnny B's for a celebration. This varies from the account in the police report, which cites a different flashpoint for the brawl but still identifies Doles as the main antagonist. We are skeptical of the account in the police report, since it states that Jason Reeves was talking with a black woman in the bar, after which point Hammerskins attacked him. However, Reeves was a member of C38 in 2016, and is now a full member of the HSN. It is unlikely that Reeves was merely making casual conversation with a black woman in front of the Hammerskins he was trying to impress. It is possible that the name "Jason Reeves" was confused in the police report with a friend of a bar worker, since this friend's name also begins with "J". That person is mentioned as having Hammerskins pulled off him in the next sentence of the police report.
Whatever the exact origins of the fight, it is clear that Johnny B's was asking for trouble by permitting patched members of a white supremacist gang to enter its establishment.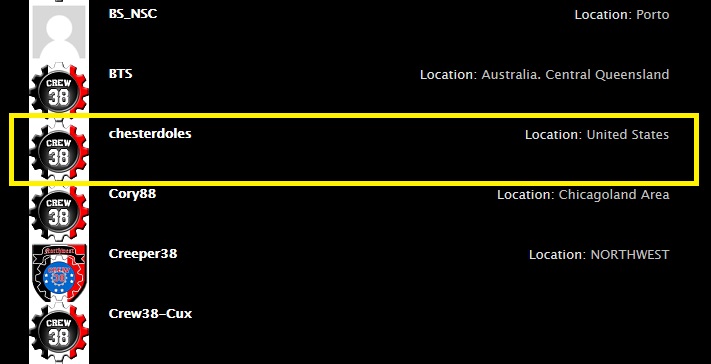 Doles was identified in the police report as the leader of the white supremacist group at Johnny B's. While Doles was technically only a member of C38 and not a full Hammerskin, he had a higher degree of prestige due to his decades as a white supremacist organizer.
We will now discuss other racists and C38/HSN affiliates listed as witnesses in the police and court documents.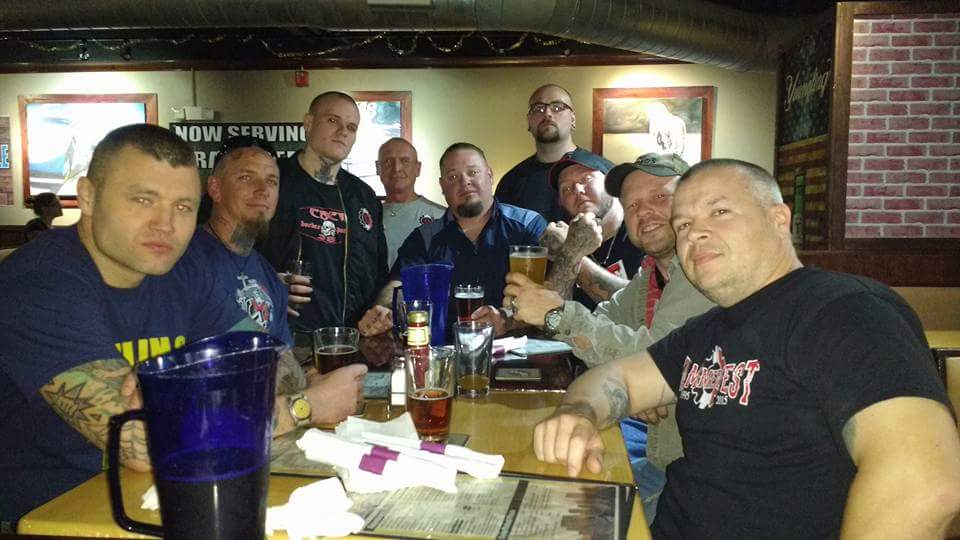 One person with the C38/HSN group at Johnny B's has since left the white supremacist movement. At the time of the fight, Gabe Brown of Kentucky was a Hammerskin prospect. (Brown is third from left wearing a Crew 38 patch in the photo from the HSN/C38 Southern meet-up displayed above. Brown also showed up with the Traditionalist Worker Party in Auburn, Alabama in April 2017.) As covered in a 2018 NBC documentary, Brown cut ties with the Hammerskins at some point in 2017 and eventually left the white nationalist movement altogether. Brown was one of two out-of-state C38/HSN supporters listed as a witness to the Johnny B's brawl in court records.
Shawn Christopher Dunson
According to the witness list, Shawn Christopher Dunson, a full member of the Hammerskins in Georgia, was also present. Dunson went by the names "Chris Nunamaker" and "Bubba Nunamaker" during this time, while he was one of the most visible HSN members in our state. Dunson also used the alias "Peaches" on the now-deleted C38 forum, where his Hammerskin profile icon identified him as a full member of the gang. The identity of "Peaches" and Dunson/"Nunamaker" is corroborated by an online donation made under the name "Peaches Nunamaker", which was sent to the GoFundMe campaign of a West Coast Hammerskin's girlfriend.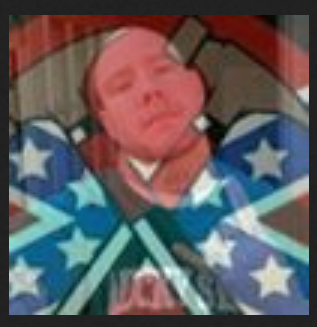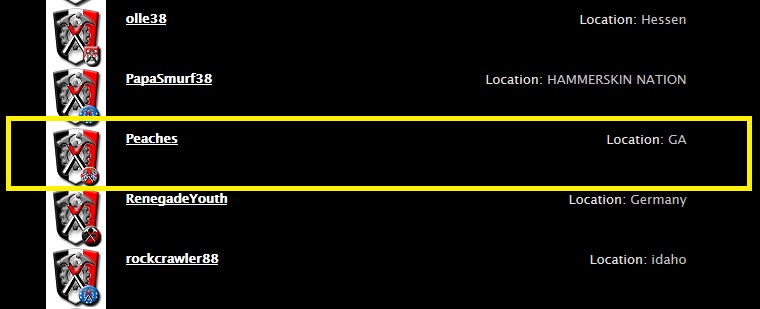 Prior to joining the Hammerskins, Dunson along with four other racist boneheads was arrested in November 2007 for a group attack on a patron at a Douglasville, Georgia bar, according to the Anti-Defamation League.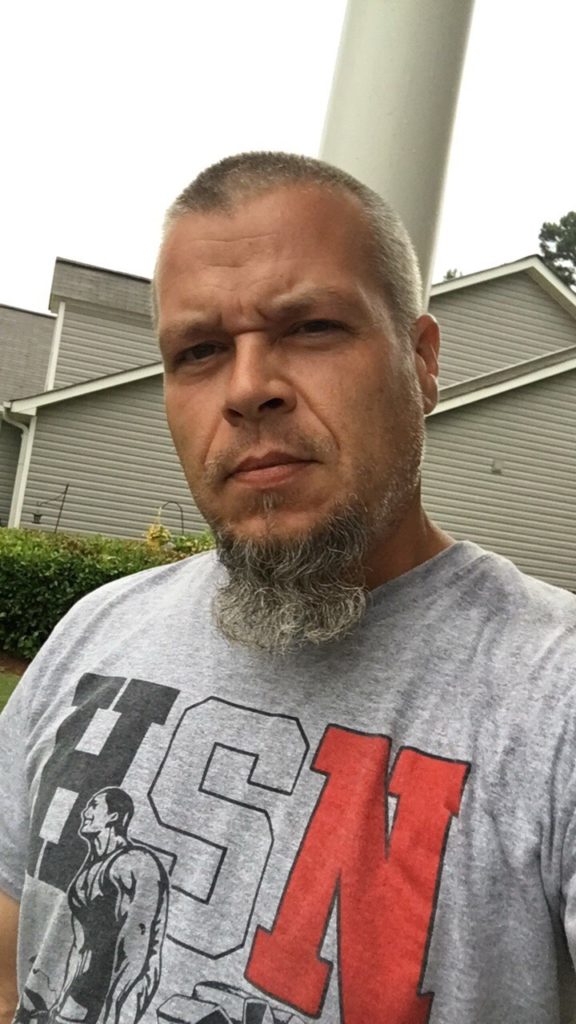 Another in the HSN/C38 group at Johnny B's, Jason Chance Reeves of Georgia, was part of C38 at the time of the brawl, while he attempted to join the Hammerskins as a full "patched in" member. We briefly mentioned Reeves in a 2016 article, when he was involved promoting the Hammerskins' national "Hammerfest" gathering that took place in Georgia. (Chester Doles gave a speech at that event.) By his own account, Reeves has a long history in the white power movement. In one online post under the name "BloodandHonourGeorgia" on the Stormfront forum, Reeves stated that he played for a hate rock group in the early 2000s, sharing the stage with several larger acts from the white supremacist music scene of the time.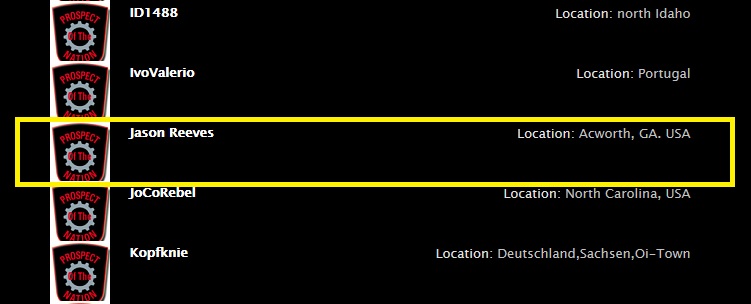 Reeves is now a full member of the Hammerskins. In 2018, Reeves posted a picture of his new tattoo on the Russian VKontakte social networking site. The tattoo was of a Hammerskins logo, which only members are allowed to receive.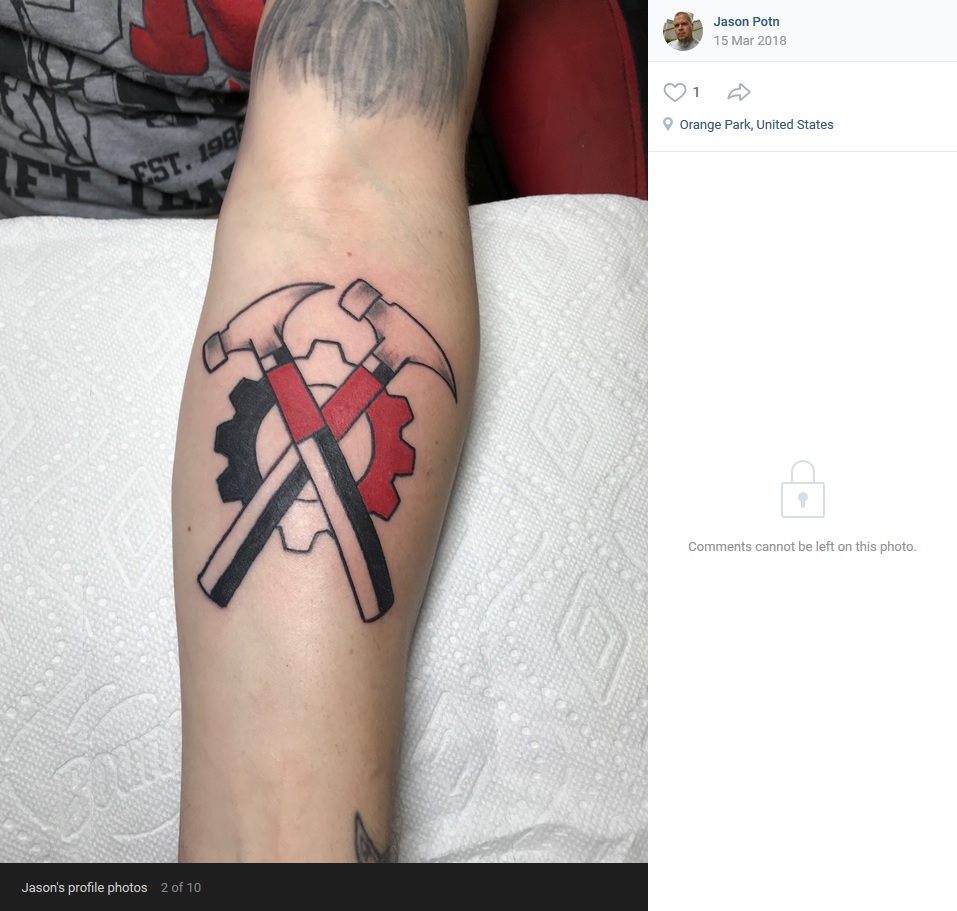 Another Hammerskin present at Johnny B's, Peter Mitchell Gaughenbaugh, appears to have traveled from Florida for the white supremacist get-together. Gaughenbaugh is a key Hammerskin member in Florida and used to maintain the Crew38 website. Gaughenbaugh is also a registered sex offender, with a conviction for possessing material of a sexual performance by a child.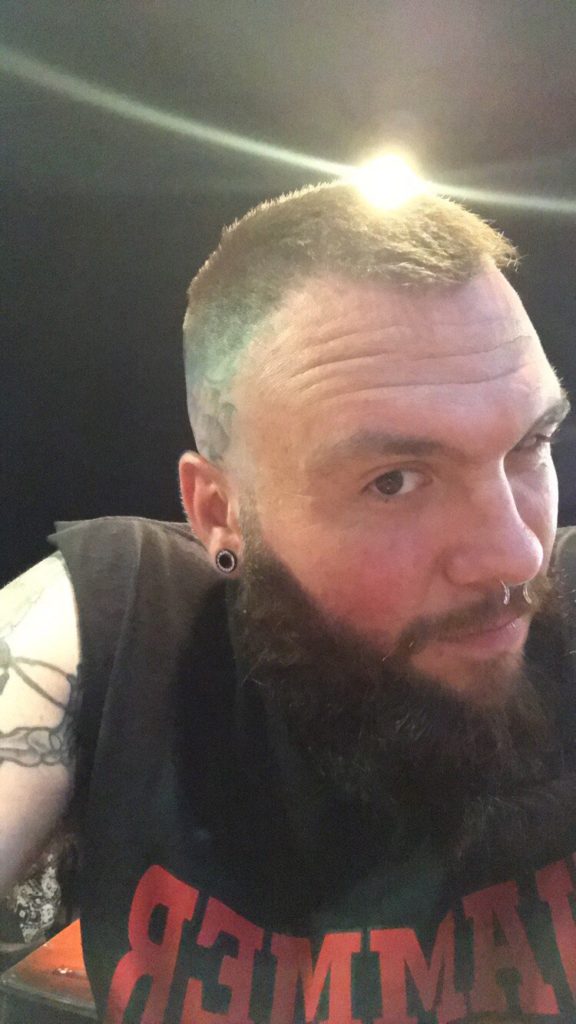 In addition to known HSN/C38 members, two of Doles' family feature in the police list of witnesses. One, Teresa Miller Doles, is Chester Doles' wife. Teresa Doles supported Doles while he was imprisoned on federal weapons charges. Under her alias as "Treedoles", Teresa Doles also kept an account on the old C38 forum, demonstrating not just personal support for her husband, but also political support for his white supremacist cause. An eyewitness to the Hammerskin violence at Johnny B's does not recall seeing Chester Doles' wife at the time; it is possible Teresa Doles arrived later.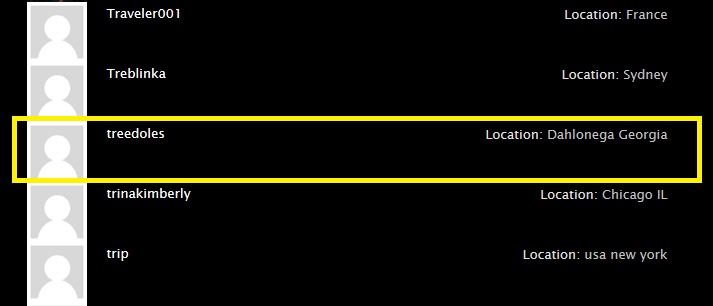 Finally, Doles' son from an earlier relationship, Zane Shawn Doles, was present with his father and the Hammerskins group at Johnny B's. As of last year, Zane Doles was employed by AllGood Pest Solutions. We would welcome further information on Zane Doles' ideological commitments.

Originally, Chester Doles faced four charges from his violence in Dahlonega. However, in November 2017, Doles pled no contest to just two charges of battery, receiving time served in jail, two years of probation, 40 hours community service and a fine. A few months before taking this plea deal, Doles traveled with other Hammerskins to Charlottesville, Virginia, where according to journalist Vegas Tenold's Everything You Love Will Burn, Doles took part in the bloody "Unite the Right" rally. Tenold also named "Peaches" – who we have identified as Georgia Hammerskin Shawn Christopher Dunson – as being part of the Hammerskin group which arrived with Doles in Charlottesville.
Chester Doles is currently downplaying his white supremacist affiliations as he attempts to organize in public. Doles brawls alongside neo-Nazis and organizes with Klansmen; his denials of white supremacy mean nothing.
We are asking any reader with images of Chester Doles and the Hammerskin group at Unite the Right to get in contact. Please also get in touch if you have further information on Doles or the other white supremacists mentioned here. Since Doles has previously cultivated support among law enforcement while doing white supremacist organizing, any information about sympathy or support for Doles within local government would also be appreciated.