At the time of writing, the novel coronavirus pandemic is threatening untold lives. Even under a different set of rulers, a dysfunctional health system and slashed safety nets would place many in harm's way. To add to this, the Trump regime lied and delayed when it had time, further compounding damage. Everything that we can do to protect each other – from physical distancing measures, to mutual aid networks and advocacy for those most at risk – makes a difference.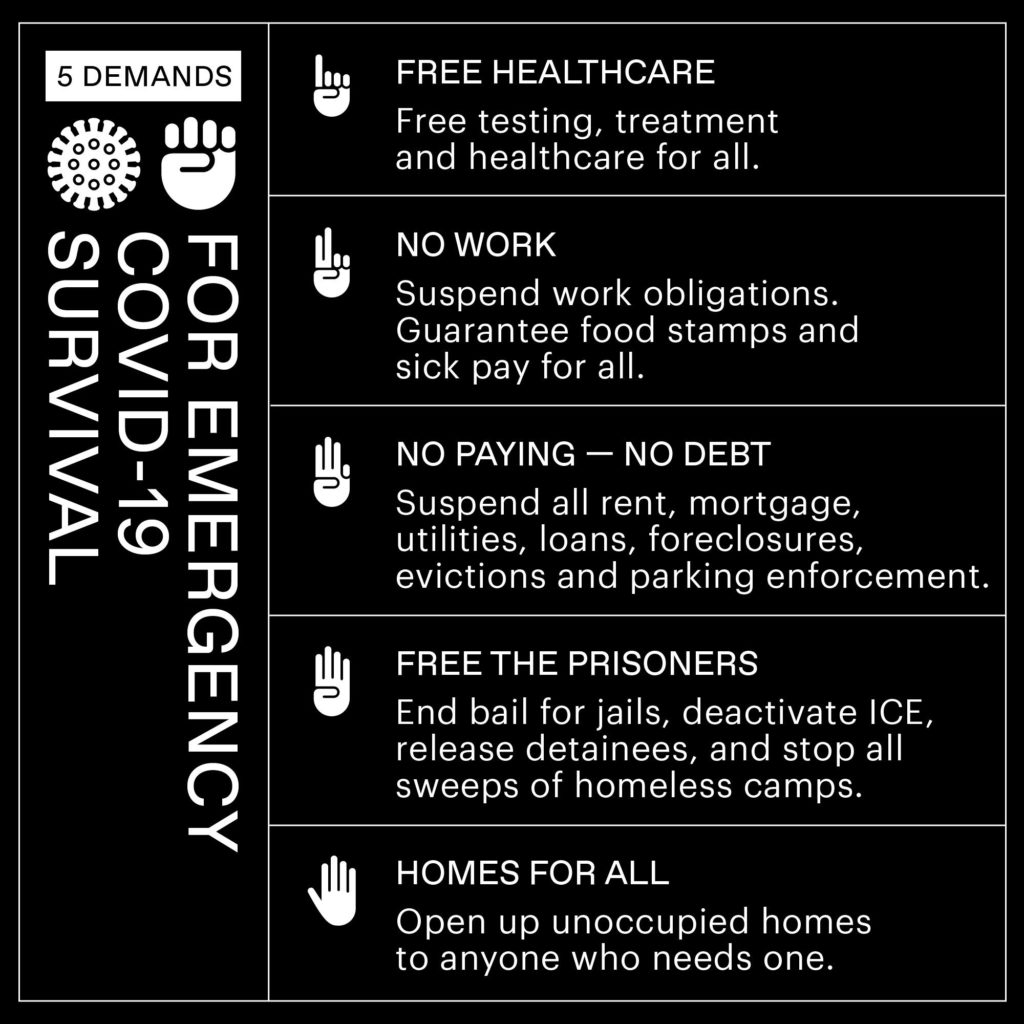 The organized far-Right is not standing by idly in this crisis. However, their positions vary from denialism and minimization, to conspiracy-mongering and even chatter about actively accelerating and worsening the situation. As an organization, Atlanta Antifascists will continue to monitor and document these far-Right responses. With the situation changing rapidly, documentation will mostly take place on our social media, which we encourage you to follow.
We must stand by our neighbors and challenge scapegoating at every opportunity. In particular, the anti-Asian racism deliberately fostered by Trump – and also boosted by fascists and white nationalist groups away from the center of power – must be consistently opposed.
Supporting mutual aid projects and networks is also crucial. Food4Life is one noteworthy survival program in Atlanta. You can read about it and support it – or reach out for assistance – here. If you have funds, please also consider supporting this fundraiser for refugees impacted in Atlanta. See ItsGoingDown for a list of COVID-19 community mutual aid projects across North America.
We admire the courage shown daily by workers at the front of this pandemic, not only hospital staff and medical workers, but also under-valued and exploited grocery clerks, delivery people, trash collectors, and others providing vital services. Our communities are behind you and will fight for you.