For Gallery 2, see here.
On November 18, Trumpworld operative Ali Alexander held a rally at the Georgia Capitol – the first of a series of events in Atlanta against the election results and for Trump. The rally prominently featured far-Right propagandist Alex Jones and white nationalist leader Nicholas Fuentes. Proud Boys leader Enrique Tarrio also attended.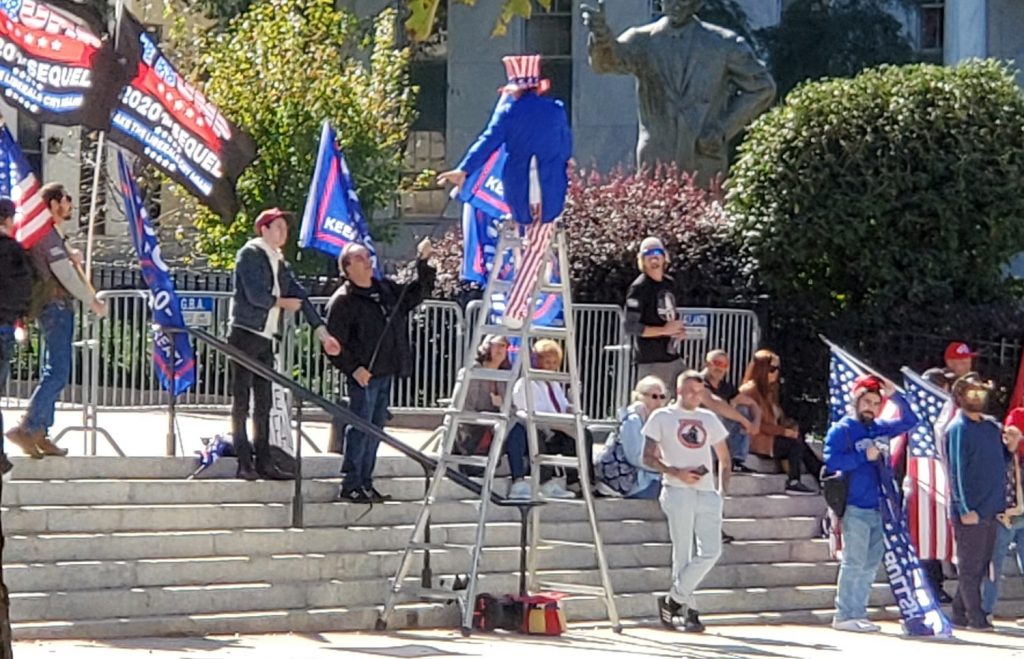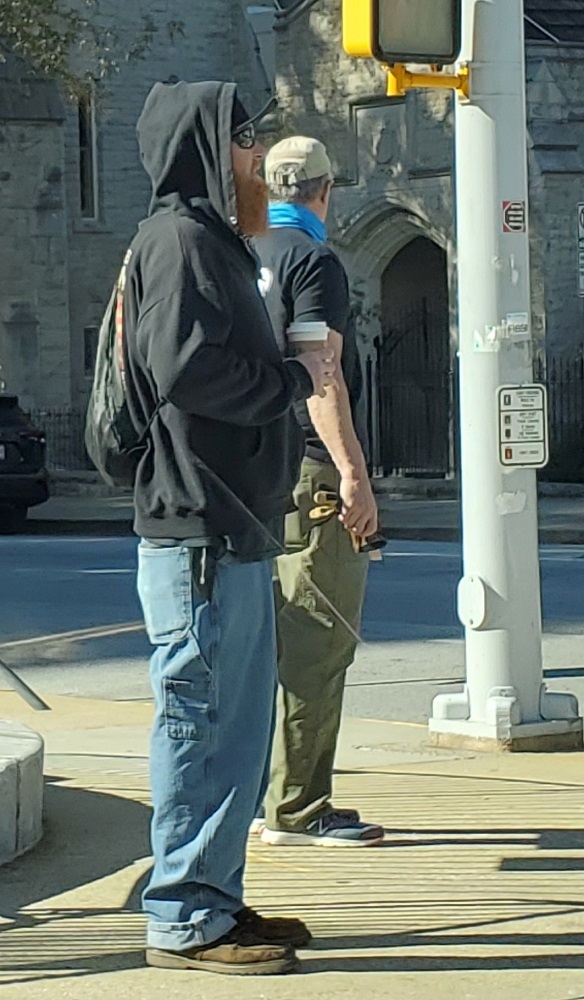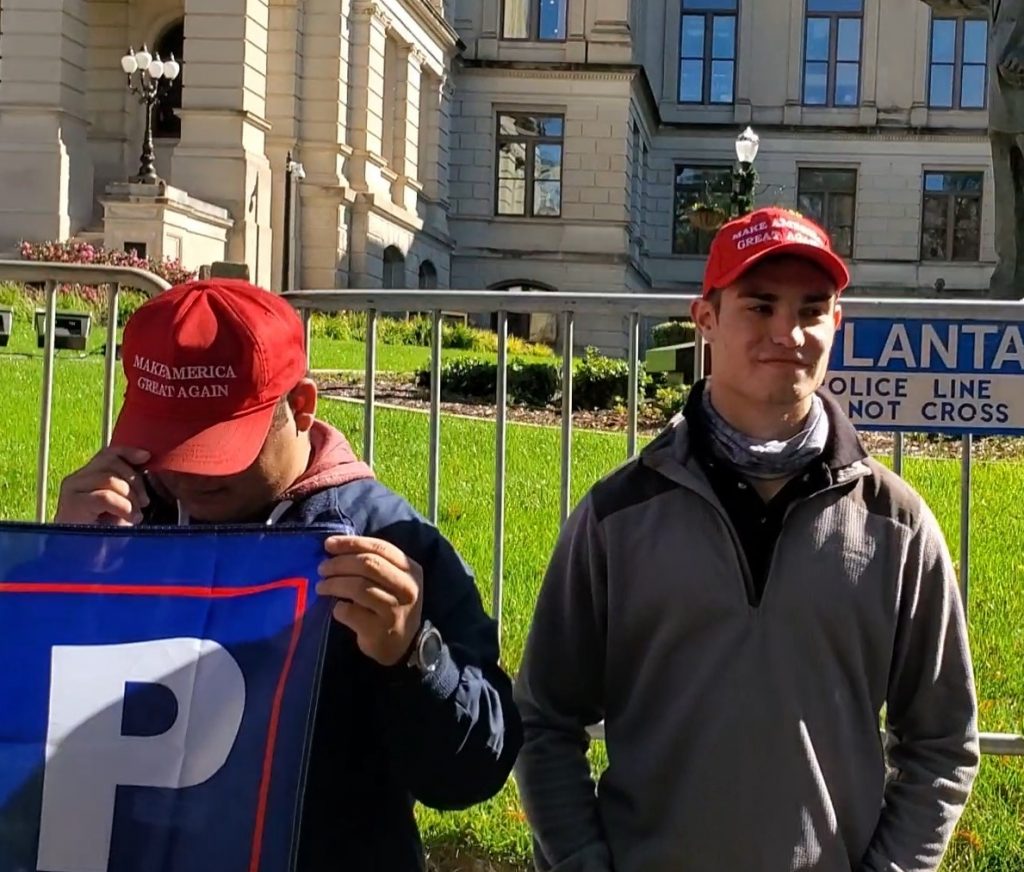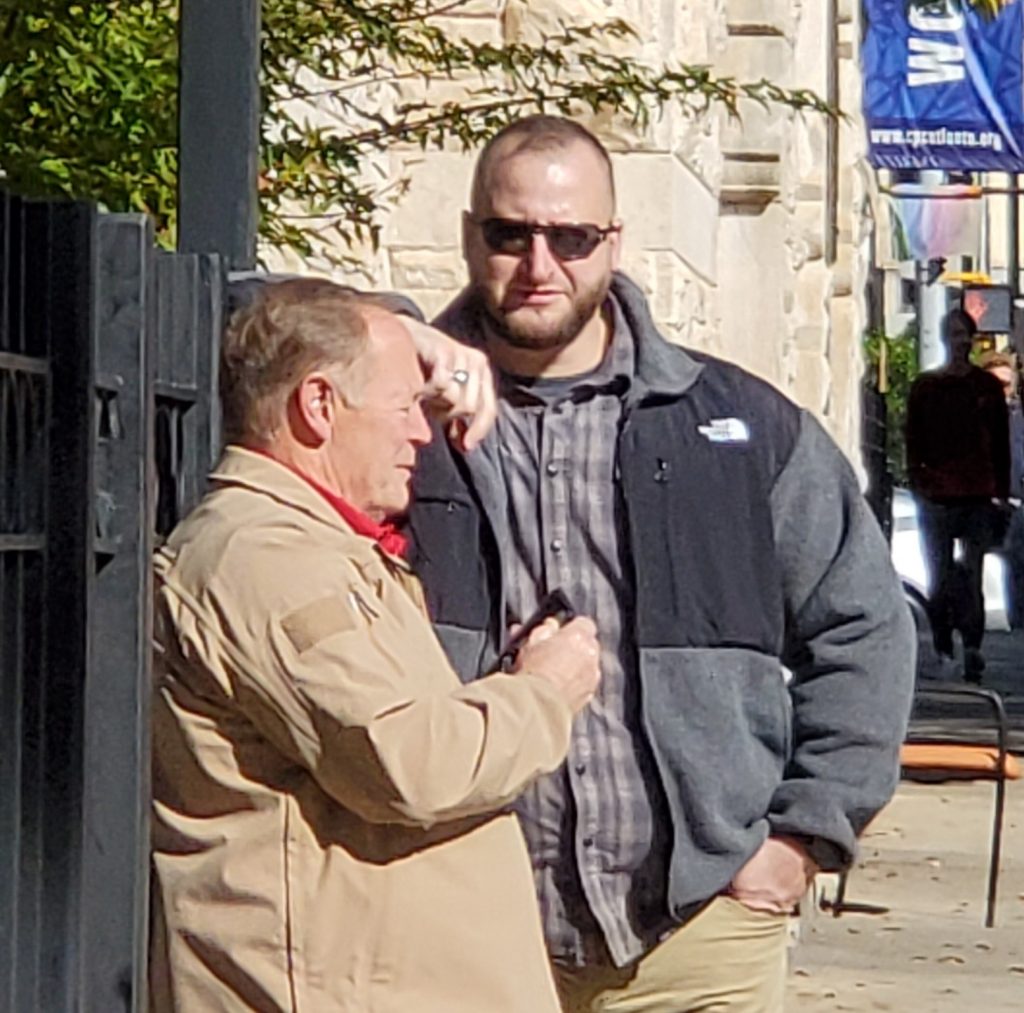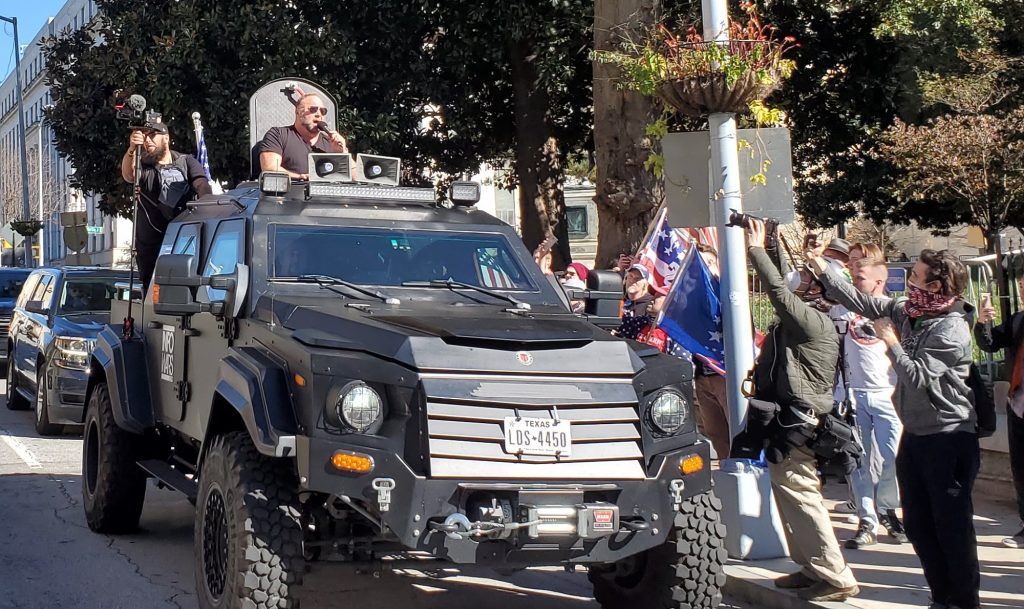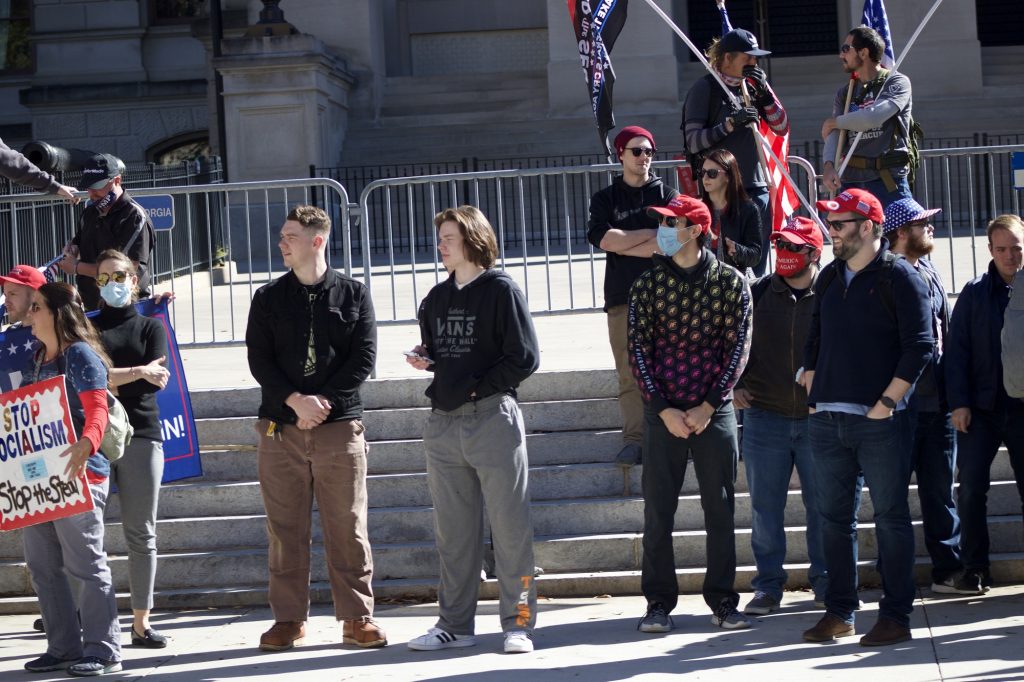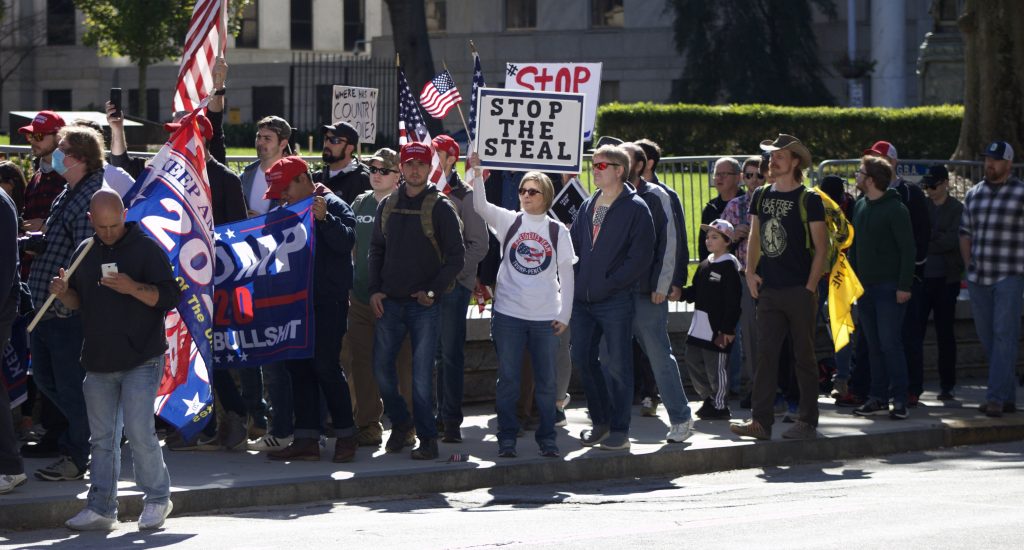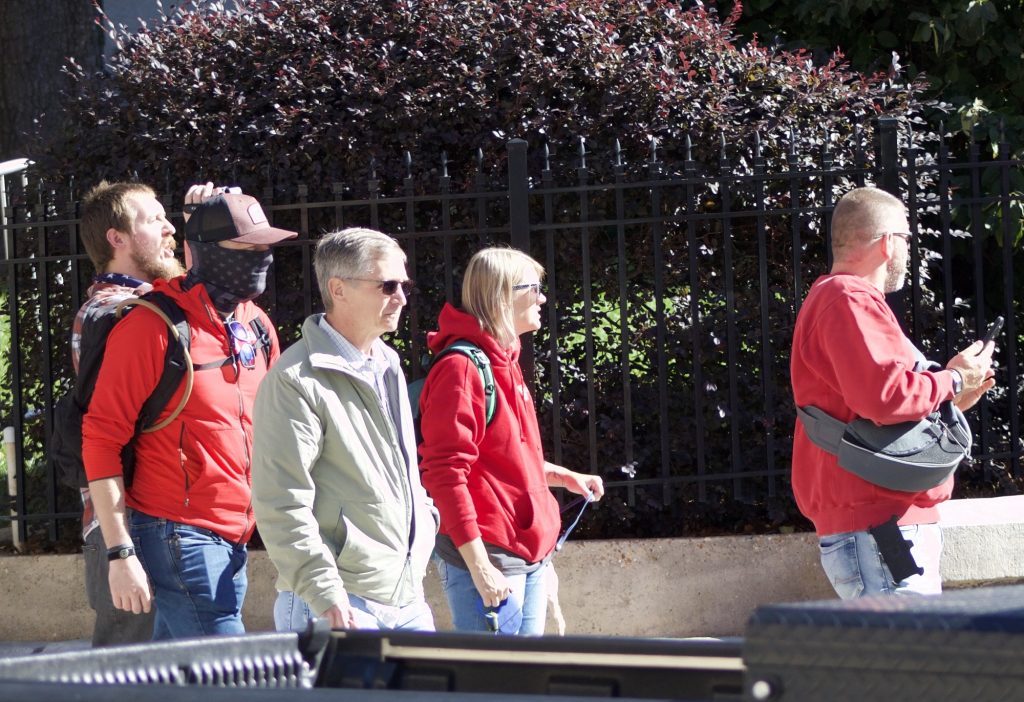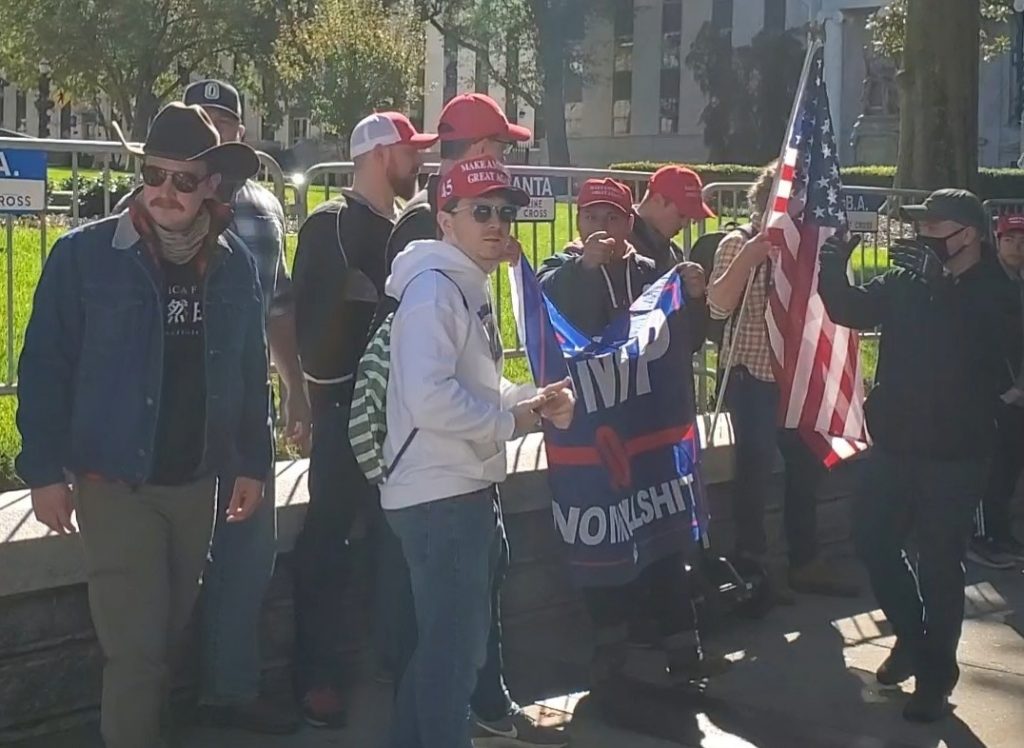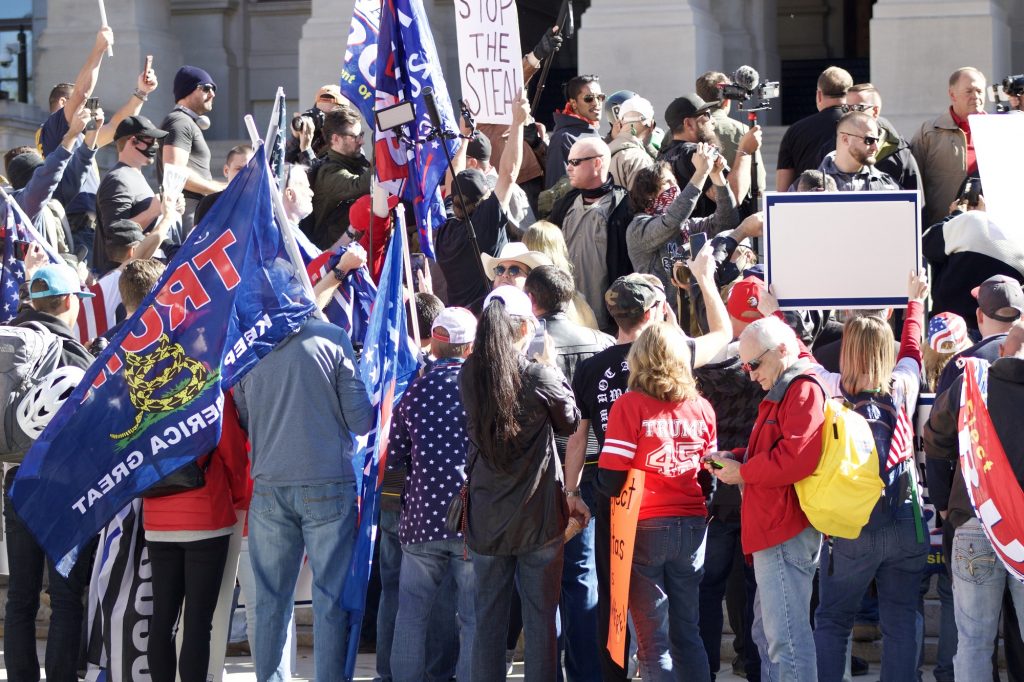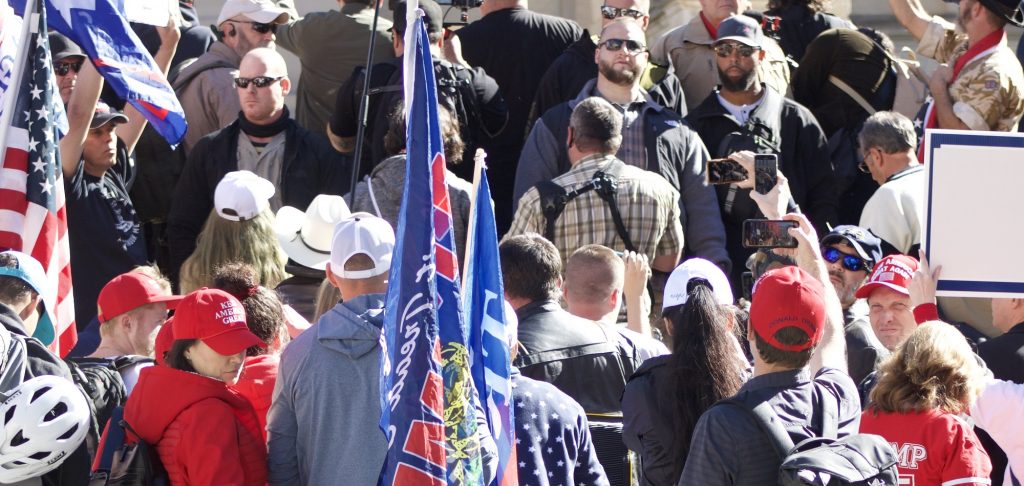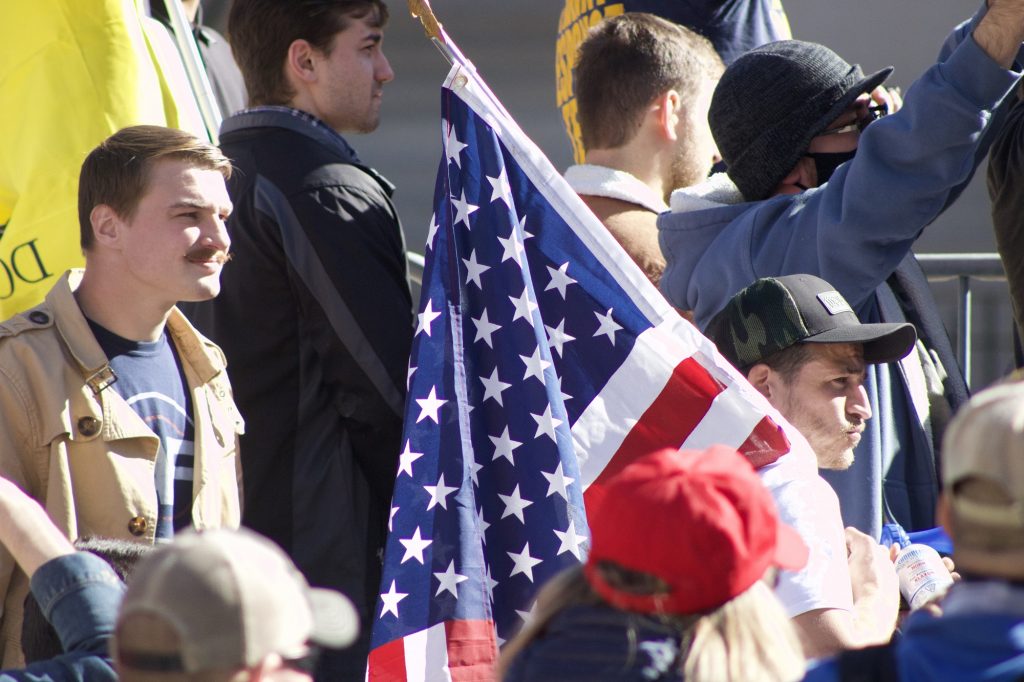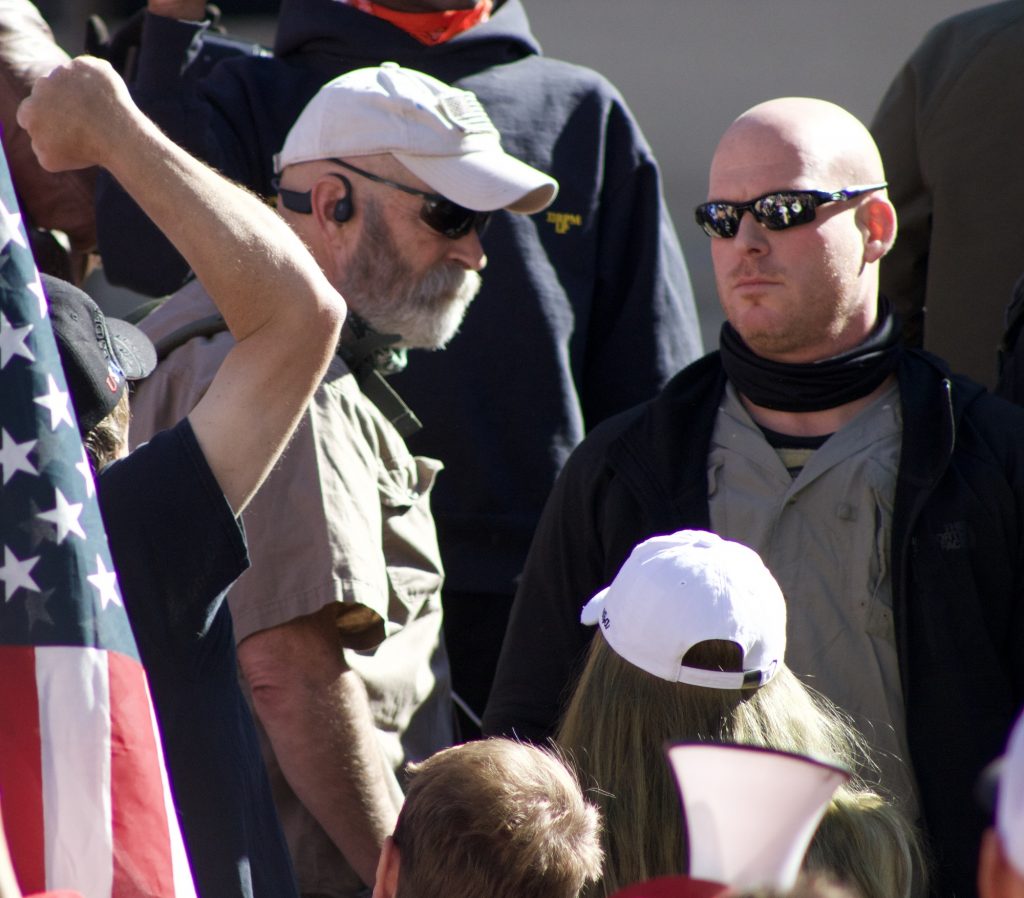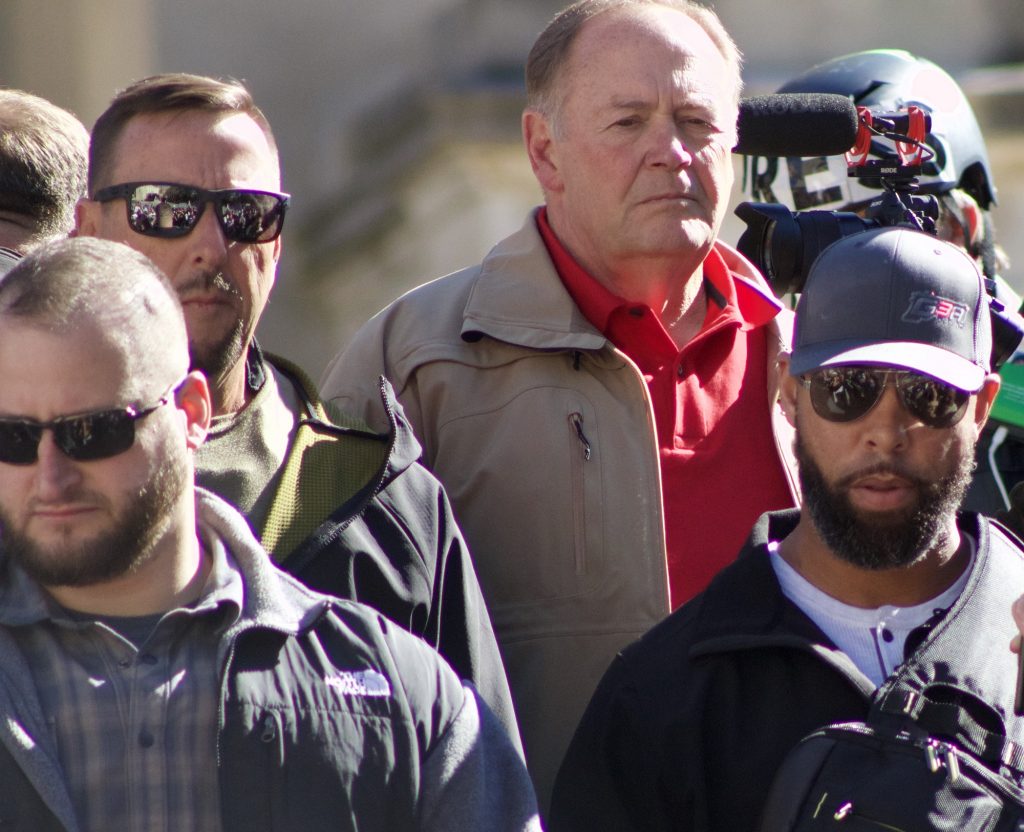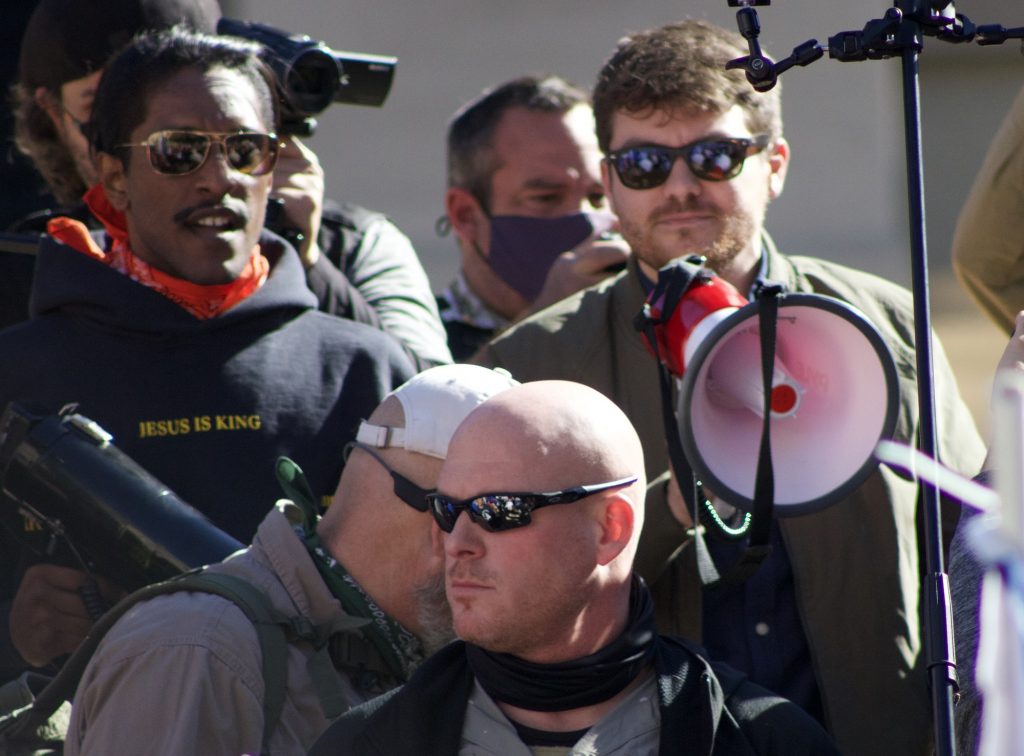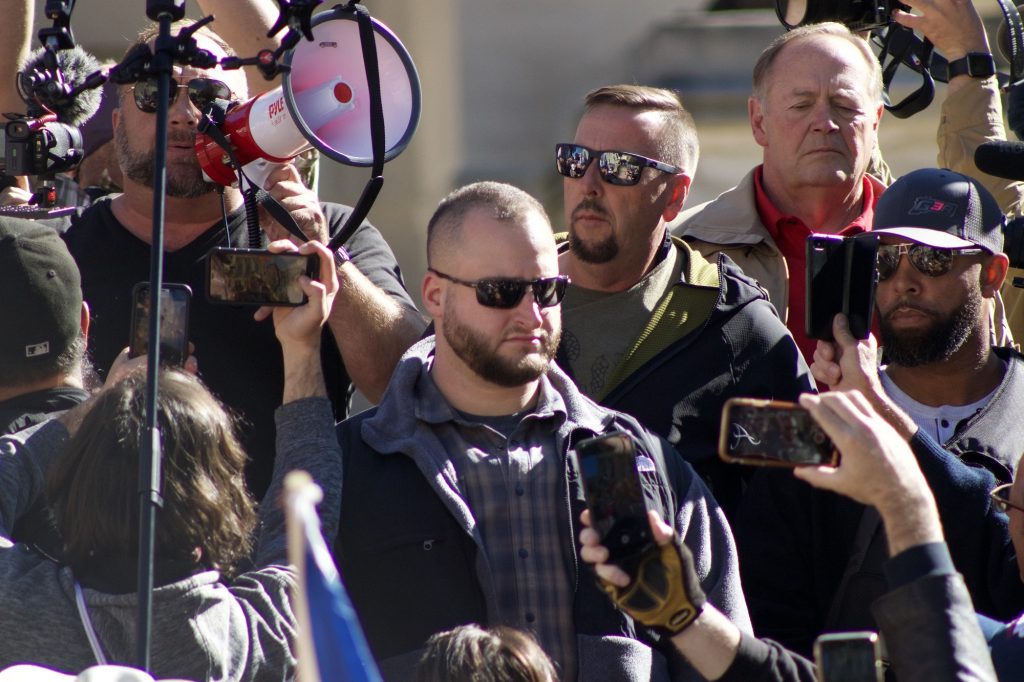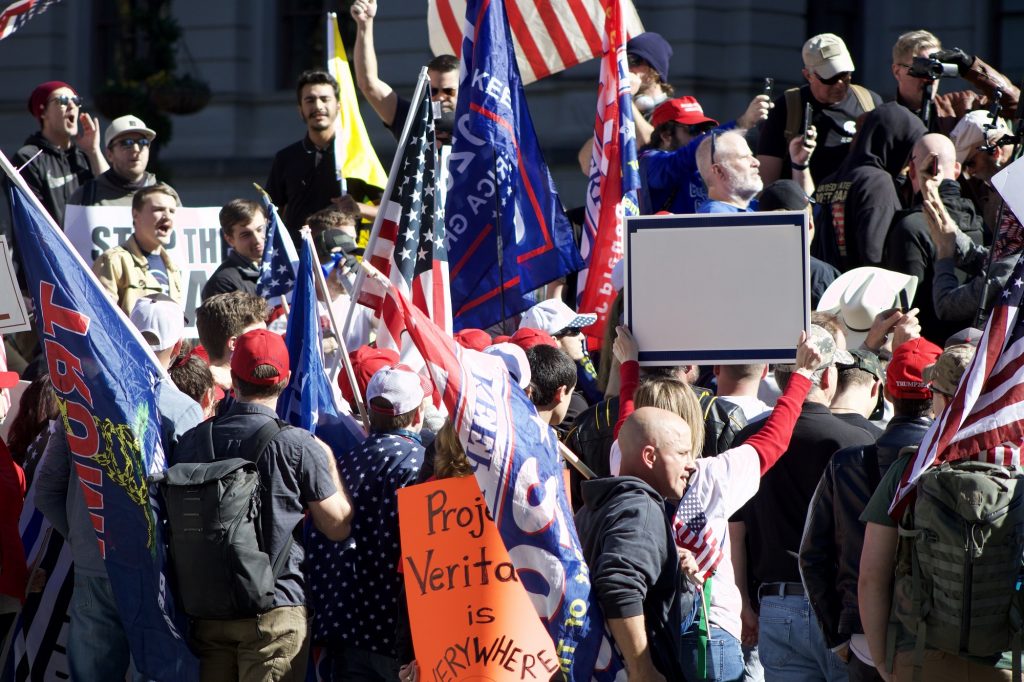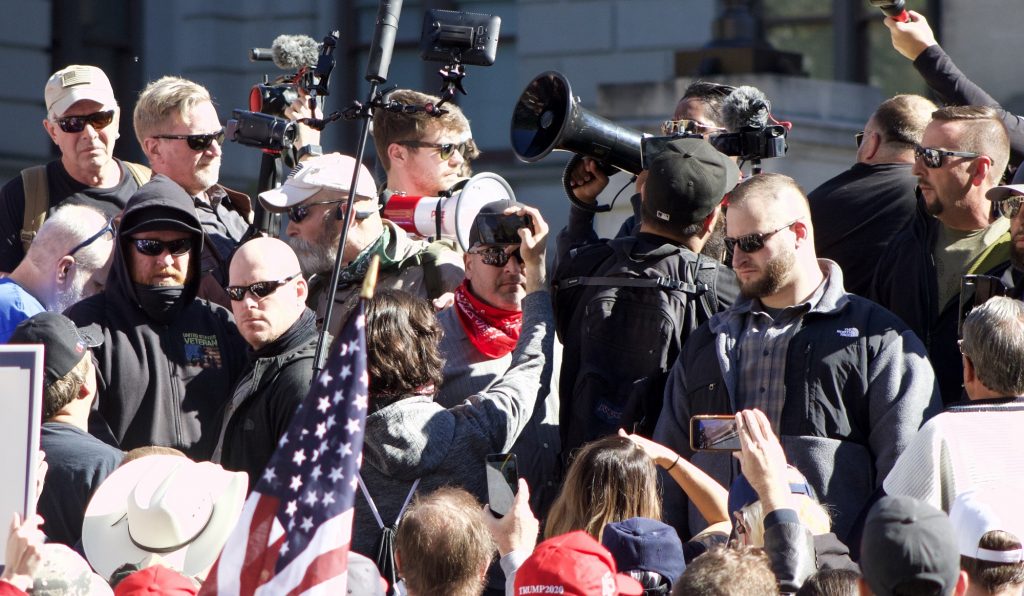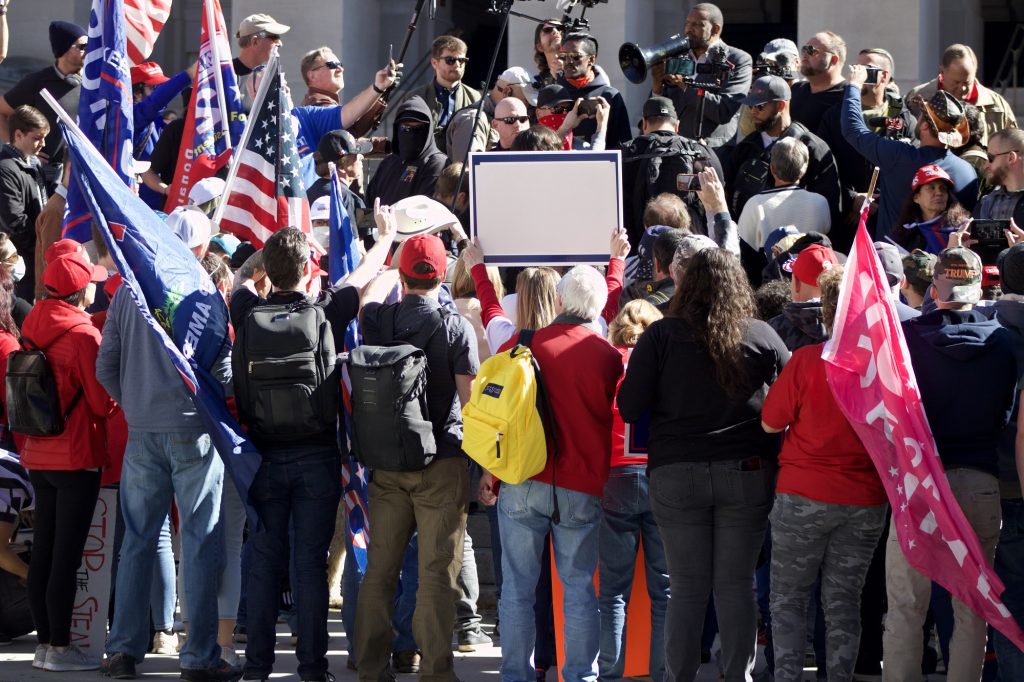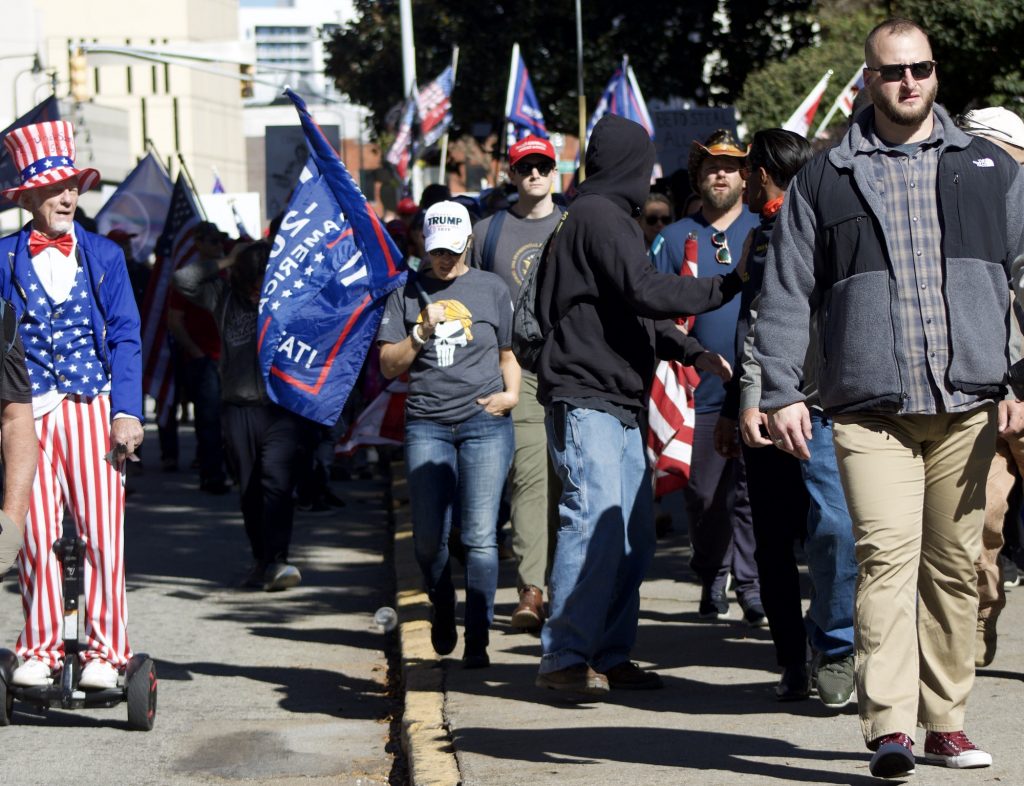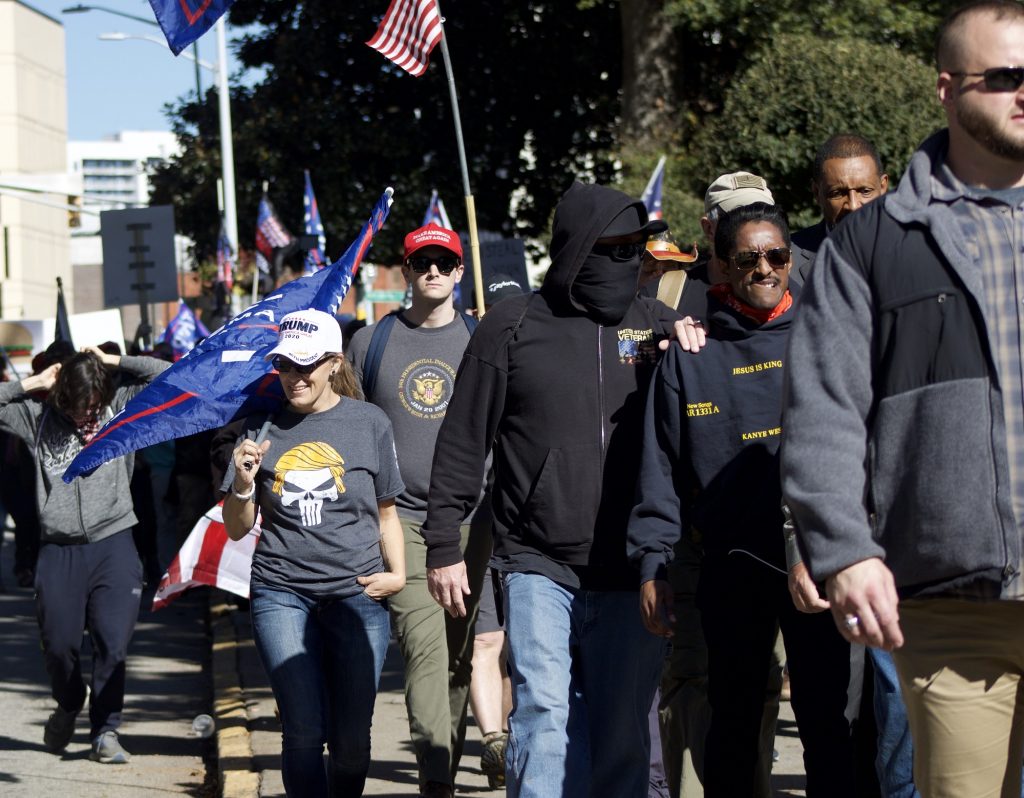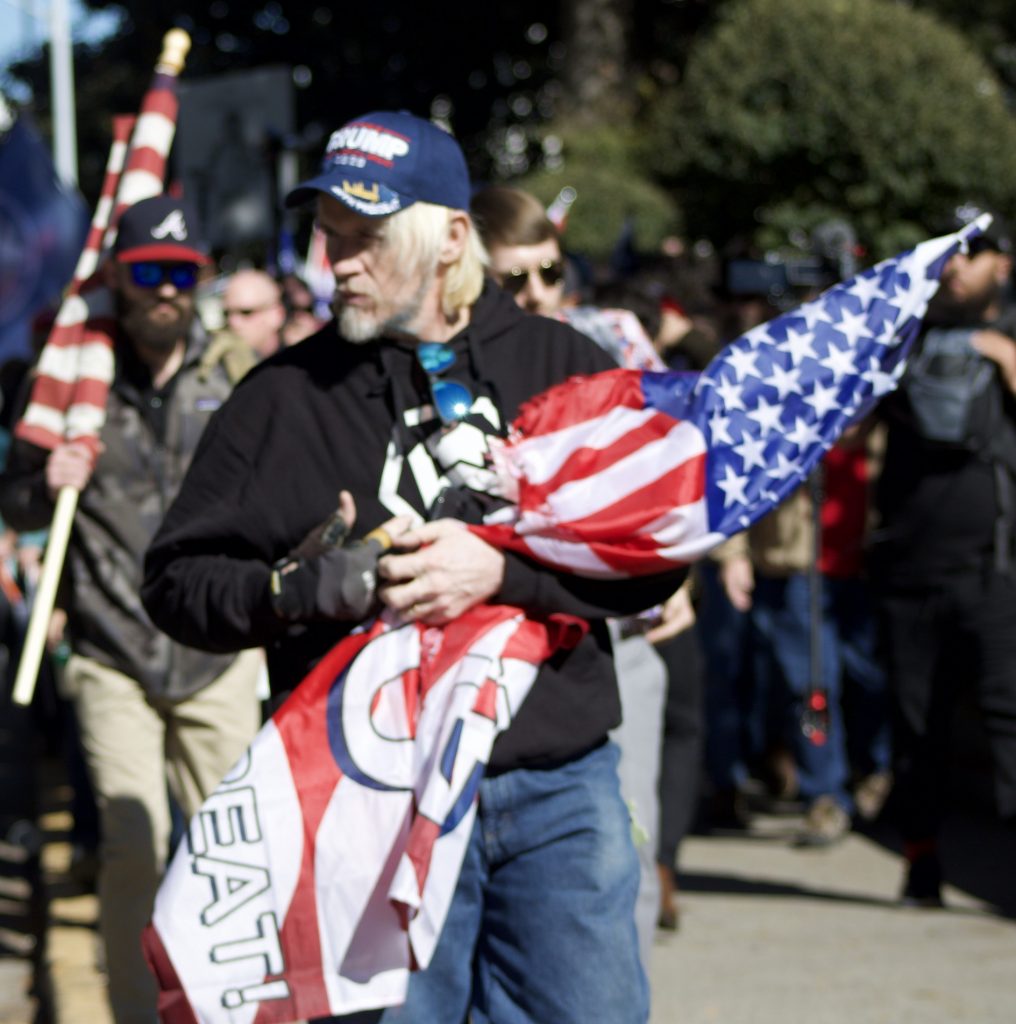 If you have further information on those pictured here – in particular white nationalist attendees or far-Right militants – please get in contact.