Originally published on ItsGoingDown.org.
Starting Wednesday 11/18/2020, the #StopTheSteal coalition of Trumpist, far-Right, and white nationalist groups began to rally at the Georgia Capitol in a last-ditch effort to stave off certification of the election results in which Trump narrowly lost Georgia. Because of heavy promotion and the presence of InfoWars, the preeminent far-Right conspiratorial outlet led by Alex Jones, the events attracted right-wingers throughout Georgia and beyond. The #StopTheSteal movement in Georgia culminated in a large event on Saturday in which there were so many right-wingers that several city blocks were shut down and cordoned off by police.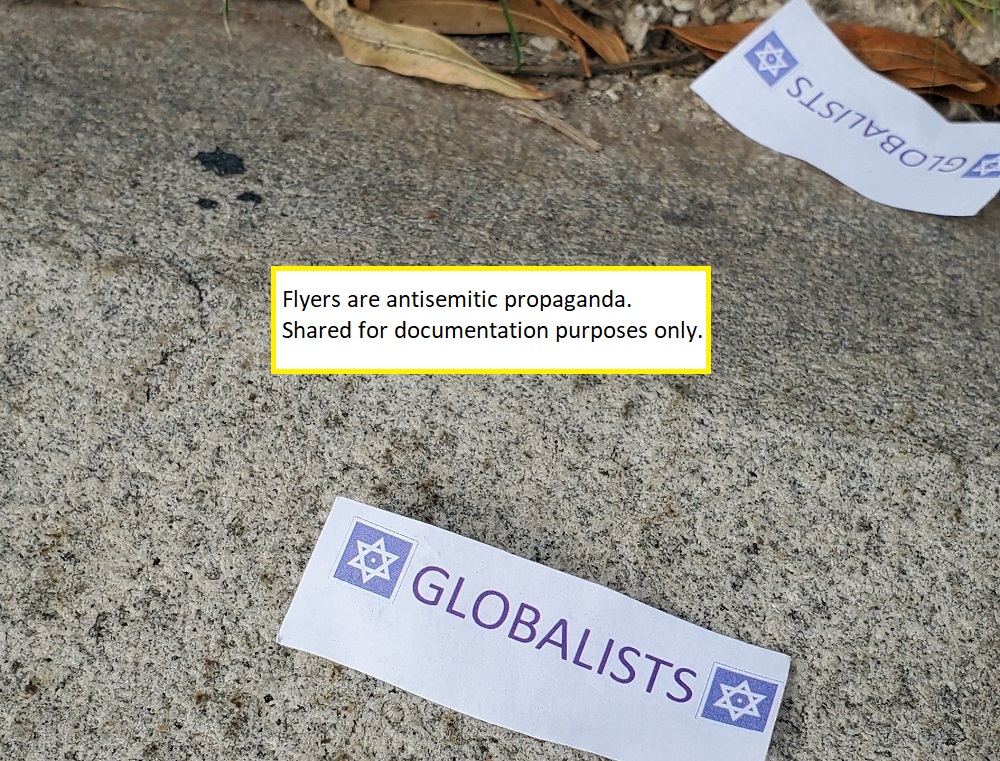 There were a few cracks in the week's Trumpist coalition, as Women for America First pulled out of Saturday's event at the last minute, but overall there was an unprecedented amount of unity because of the special circumstances. Nick Fuentes, the leader of the white nationalist "Groypers", came on Wednesday and stayed throughout Saturday. Most of the other participants either embraced him (like Alex Jones and Ali Alexander) or kept him at arm's length without explicitly denouncing him. Fuentes' Groypers did not attempt to hide their crypto-Nazi leanings, making Holocaust denial jokes in front of the Governor's mansion on Saturday night. Unknown parties also littered the Capitol with antisemitic propaganda. Fuentes broadcasted live from his hotel during the week, boasting that the mobilization's security was protecting him, calling Atlanta a "shithole" full of "feral homeless," and racially insulting the Black staff at the hotel.
Proud Boy leadership – Enrique Tarrio and Jeremy Bertino – gathered alongside InfoWars. Vincent James Foxx of the white nationalist channel Red Elephants attended for part of the week. Local white nationalist Chester Doles attended the Saturday event and was interviewed on right-wing media. The Trumpist coalition was shot through with COVID denialism and anti-mask sentiment, and their maskless gatherings throughout the week – one of them indoors inside the Capitol building – likely constituted a super-spreader event.
Antifascists in Atlanta extensively monitored the events and began to organize a physical response immediately. The planning was made incredibly difficult by its last-minute nature and the COVID-19 spike environment, but a diverse coalition was rapidly assembled. F.L.O.W.E.R. (Front Line Organizations Working to End Racism), the Metro Atlanta DSA, PSL Atlanta, FAYER Atlanta, FC St. Pauli Atlanta, Atlanta Antifascists, Wall of Vets GA, Community Movement Builders, Guerrilla Company, Refuse Fascism and The Atlanta Rescue Coalition all sponsored the event. Wall of Vets, CAW (Collective of Armed Workers) and others provided perimeter security. Considering that InfoWars and Alexander had brought heavy security – and Georgia militias such as the III% Security Force would be in attendance – the need for armed security was crucial.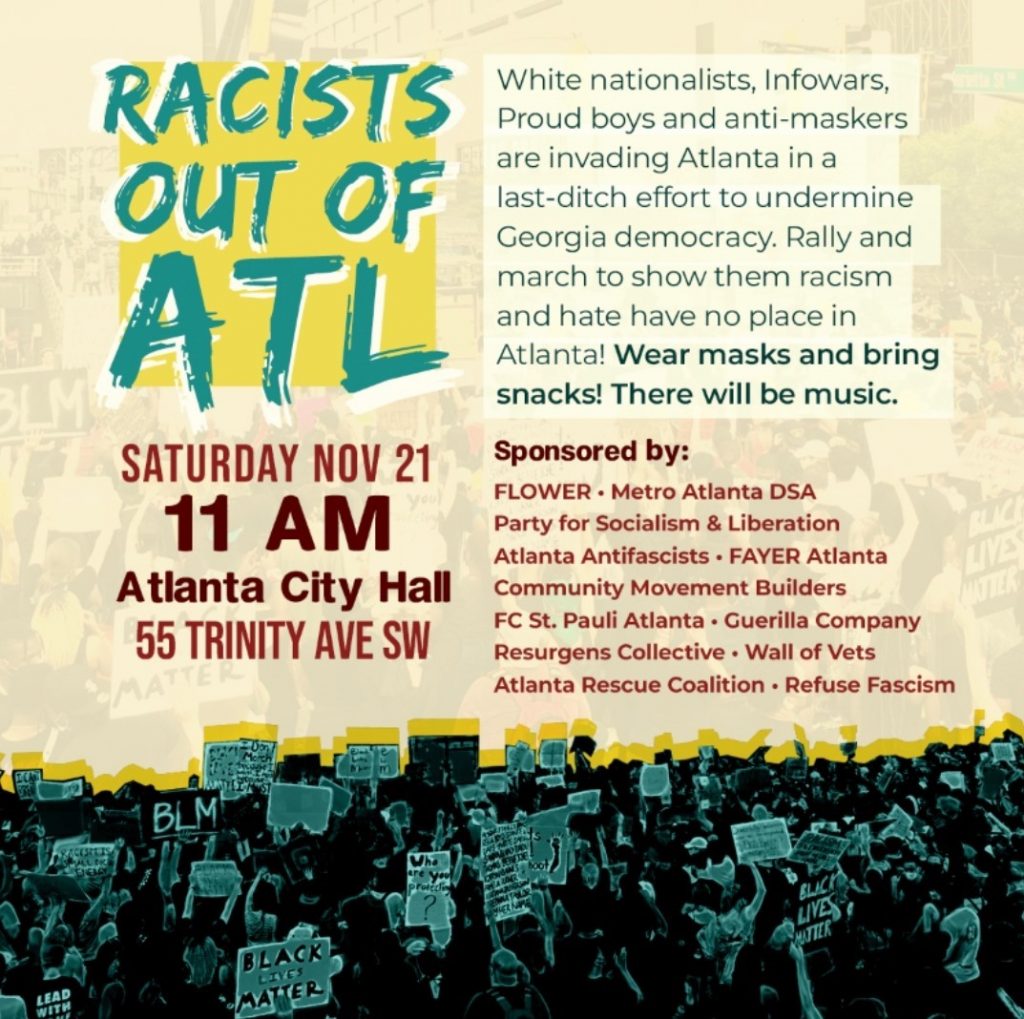 The antifascist/antiracist coalition began assembling at 11AM on Saturday. Knowing that we would be outnumbered, a position capable of being guarded was chosen, at City Hall just around the corner from the Capitol. Some of the coalition had come in black bloc and were ready to form a shield wall. Security, open-carrying long guns, set up a perimeter at the street corners while medics set up a station to the side.
The coalition did turn out be extremely outnumbered as thousands of Trumpists swelled the crowd in front of the Capitol. City police set up a line between the two crowds. There were numerous attempts by right-wing live streamers and aggressive right-wingers to initiate fights throughout the day, but they were quickly isolated and pushed back. Enrique Tarrio accompanied an aggressive live-streamer and tried to use her as an attention gambit, but the counter-protesters blocked her stream and a Trump flag was burned in front of Tarrio.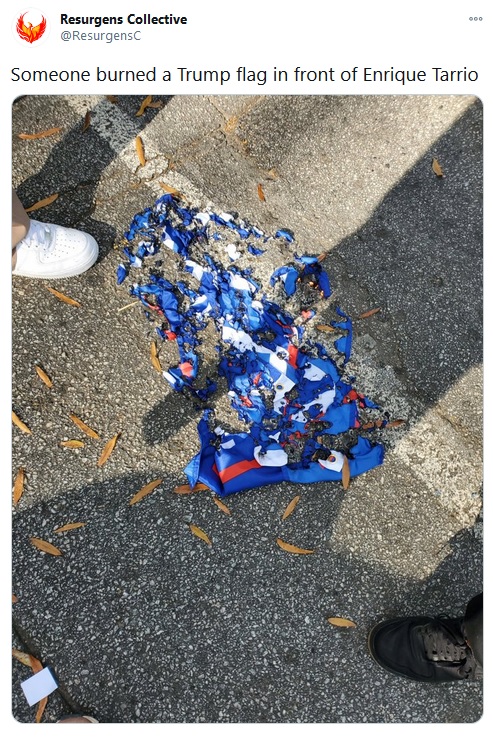 The situation developed into a tense stalemate, as Tarrio had fifty riot police behind him and about a thousand desperate Trumpists screaming "FUCK ANTIFA" behind those riot police. The shield wall stood their ground and a chant of "ATL HOE" directed at the invading racists animated the outnumbered counter-protesters. Eventually the stalemate ended when police gently escorted Tarrio back behind the barricades.
An order to disperse was given. The more center-right Trumpists, generally families who had come in from the surrounding exurbs, began leaving. The counter-protest ended safely, with security making sure to escort those leaving in order to protect against roving bands of Proud Boys and militia.
Takeaways from this event:
The Trumpists of course lost their election certification battle, but the far-Right and white nationalist elements scored an indirect victory by using the event as an opportunity for networking and promotion.

Cool-headed, community-accountable armed security is crucial in states like Georgia where the right is always heavily armed. Although the counter-protesters were outnumbered, we were definitely not outgunned, which removed a crucial intimidation factor that the right usually relies on.

Events where the center right and the far-right merge, such as 11/21/20 Atlanta, are extremely dangerous because of greater numbers that the center right bring.

It is difficult to assemble large crowds against anti-maskers in a COVID spike environment. While the anti-racist coalition event stressed COVID safety and all participants were masked and outdoors, it is still understandable that wide participation was not forthcoming.

Opposing right-wingers over election-related issues is politically tricky. The event was cast by mainstream media as "pro-Biden" after the fact, even though it was explicitly called "Racists Out of ATL". While there is no way to control reception by the mainstream media, it will become increasingly important to stress that opposing the far right is and should remain an electoral-neutral activity. Community safety and racial justice must be reinforced over and over again as the paramount values.