We would like to introduce you to Calvin Joseph Stow-Ortiz (born 2003), who is known as "Arthur FL" within Patriot Front (PF). PF is a white supremacist organization founded in the aftermath of 2017's bloody "Unite the Right" rally, as a splinter from and rebrand of Vanguard America. Recently, the Unicorn Riot media collective published a giant trove of PF documents, video, and internal messages. Not long after the public release of those materials, our inbox started filling with tips that Stow-Ortiz was a Patriot Front member.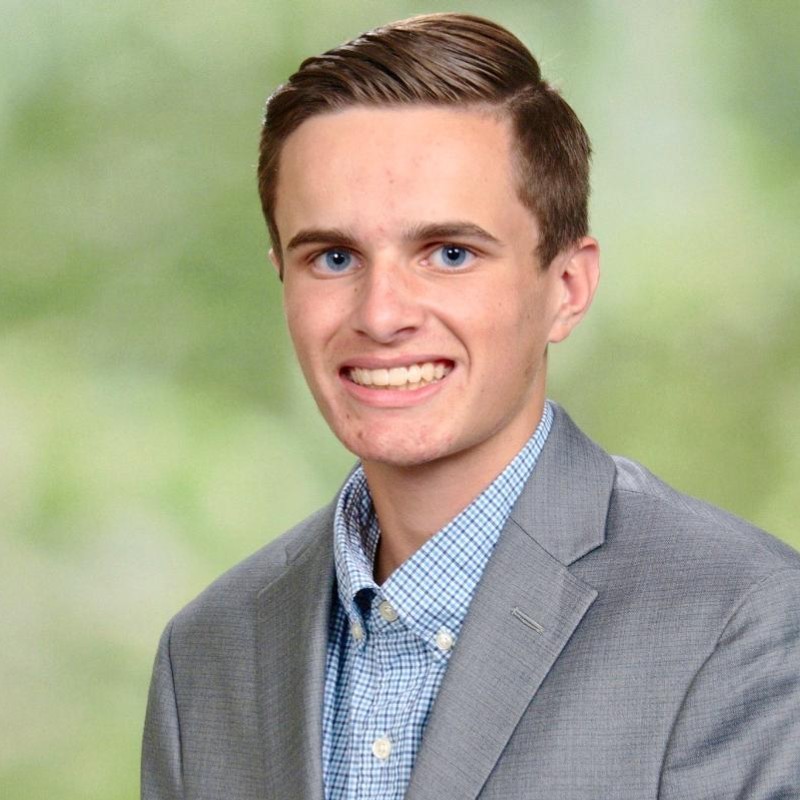 It is easy to identify Stow-Ortiz through the metadata of a Word document included in the PF data leak. That's right, Stow-Ortiz got "doxed" through his .docx! PF member "Arthur FL" sent his leader, Thomas Rousseau, the Word document containing lyrics for a "marching song" he hoped the organization would adopt. ("Arthur FL" had taken a Finnish marching song and added his own cornball lyrics.) After "Arthur FL" sent his work to Rousseau, he received a terse "Will take a look" reply followed by complete silence, a fact which suggests that the lyrics were too embarrassing even for Rousseau.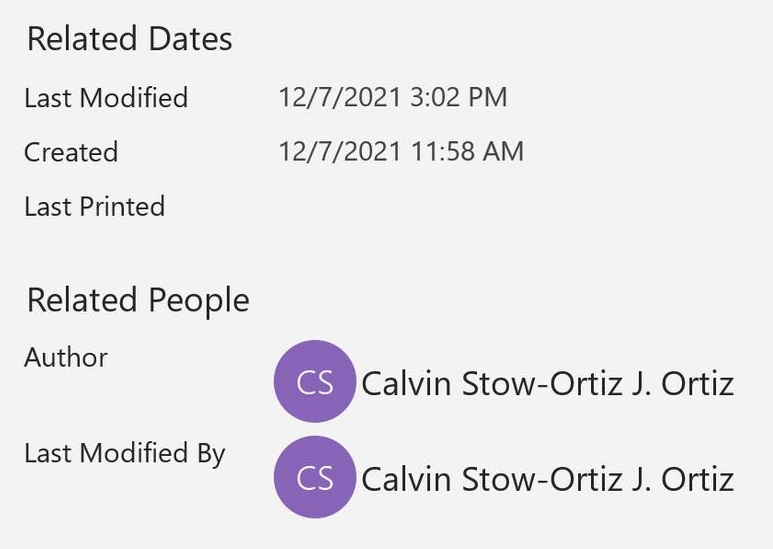 The .docx file's metadata provides the name of its author: Calvin Stow-Ortiz. An image shared by "Arthur FL" to his "Network Director" in PF, "Lawrence FL," further supports this identification. In that image, "Arthur FL" revealed a Twitter account which he uses. The Twitter account's handle begins with the letters "Sto" and ends with "tiz": an apparent reference to Stow-Ortiz's surname. In PF communications, "Arthur FL" referred to spending time in Tampa, where Calvin Stow-Ortiz's family lives.
"Arthur FL" also revealed his university in PF communications, stating on November 15, 2021 that "[Right-wing figure Ben] Shapiro speaks in an hour at my campus". Shapiro held a speaking event that evening on the Florida State University (FSU) campus in Tallahassee. Calvin Stow-Ortiz's LinkedIn profile shows that he had briefly studied political science at University of Tampa, which suggests he may be in a similar department at FSU.
Stow-Ortiz's leaked communications as "Arthur FL" show that he traveled regularly to promote PF and do "activism" for the group. He mentioned one trip with PF member "Ulysses FL" to southern Georgia, where "We hit Bainbridge, Thomasville, then Valdosta" with PF propaganda. Stow-Ortiz also attended a November 20 training session with Florida PF members and "unaffiliates" (sympathizers who are not formally part of the group). This training session was in preparation for PF's December 4, 2021 national rally in Washington, DC. PF assigned Stow-Ortiz to the "screen left" shield-bearing section for this masked rally. Stow-Ortiz later commented that during this march, "half our guys [in the organization] weren't even [marching] in step".
Patriot Front is rife with neo-Nazis and Stow-Ortiz is, at the least, a fan of Nazi Germany. He uses an image of an SS soldier as the profile picture for his account on Telegram. In one of his leaked messages as "Arthur FL," Stow-Ortiz shared a video of a Nazi torchlit march, as a model for what he believed PF should be doing. The dismal reception of Stow-Ortiz's marching song by Thomas Rousseau may have crushed a dream of becoming the Goebbels to Rousseau's Hitler.
In PF messages, "Arthur FL" mentions returning to Tampa, Florida, where Stow-Ortiz's family lives and where his father works in the Tampa Police Department. Before travel, "Arthur FL"/Stow-Ortiz announced that "I plan on absolutely destroying the Tampa-St. Pete area" with materials for the white supremacist organization. 
Other plans mentioned by Stow-Ortiz in PF messages include Florida group members potentially renovating a house for a member, in this way creating another base of operations for the group. Stow-Ortiz's personal role in that project is unclear. "Arthur FL"/Stow-Ortiz also asked his regional Network Director, "Lawrence FL", to be involved in a PF banner drop, so that he could be confident doing such activities when he returned to Tallahassee. Finally, "Lawrence FL" messaged "Arthur FL"/Calvin Stow-Ortiz that: "We need you up in Tallahassee to plan that big coverup and any other stencilings." It is possible that the "big coverup" refers to defacing a FBI "Stop Hate Crimes" billboard in Daytona Beach, Florida with PF stencils. Stow-Ortiz had brought the billboard to the attention of "Lawrence FL", with "Lawrence FL" subsequently mentioning the target to PF's national leader Thomas Rousseau, who typically consults on such actions.
Since Calvin Stow-Ortiz is an active white supremacist who views the Nazis as a model to emulate, we believe he is a threat to other students at Florida State University and to Tallahassee residents. Please share this information with FSU students, campus organizations, and faculty. Please also warn friends and family members in Tallahassee about this racist organizer. Reach out to us if you have further information on Stow-Ortiz or PF members in our region. For photographs of other PF Florida members who attended an October 2021 training camp, see here.