Update, July 2022: Patriot Front member "Nathan AR" who participated in the mural defacement has been identified as Devin Wayne Center of Fayetteville, Arkansas.
On the night of September 17, 2021, the racist and fascist organization Patriot Front (PF) defaced a Black Lives Matter / Stop Asian Hate mural in Atlanta's Reynoldstown neighborhood. The mural was created as a symbol of Black and Asian solidarity in the direct aftermath of the Atlanta spa murders. By targeting the mural, white supremacists aimed to hurt and intimidate still-grieving communities while gaining cheap publicity for their organization. 
Before defacing the mural, Patriot Front members stenciled in the nearby Krog Street Tunnel, a well-known Atlanta graffiti spot. Later, the racists dropped a banner promoting their organization at an overpass for I-20. Locals spotted and removed the banner the same night. Other anti-racists located and quickly covered all of PF's stencil graffiti. Community members later did additional restoration on the damaged mural in Reynoldstown.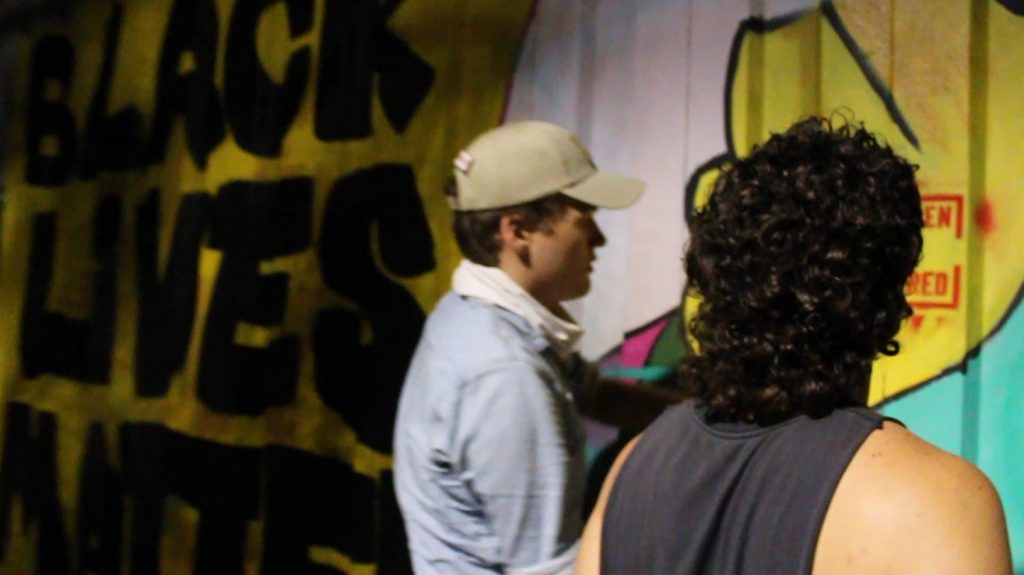 Continue reading

"Documentation: Patriot Front Defaces Black Lives Matter / Stop Asian Hate Mural in Atlanta, September 2021"