Update, July 2022: Patriot Front member "Nathan AR" who participated in the mural defacement has been identified as Devin Wayne Center of Fayetteville, Arkansas.
On the night of September 17, 2021, the racist and fascist organization Patriot Front (PF) defaced a Black Lives Matter / Stop Asian Hate mural in Atlanta's Reynoldstown neighborhood. The mural was created as a symbol of Black and Asian solidarity in the direct aftermath of the Atlanta spa murders. By targeting the mural, white supremacists aimed to hurt and intimidate still-grieving communities while gaining cheap publicity for their organization. 
Before defacing the mural, Patriot Front members stenciled in the nearby Krog Street Tunnel, a well-known Atlanta graffiti spot. Later, the racists dropped a banner promoting their organization at an overpass for I-20. Locals spotted and removed the banner the same night. Other anti-racists located and quickly covered all of PF's stencil graffiti. Community members later did additional restoration on the damaged mural in Reynoldstown.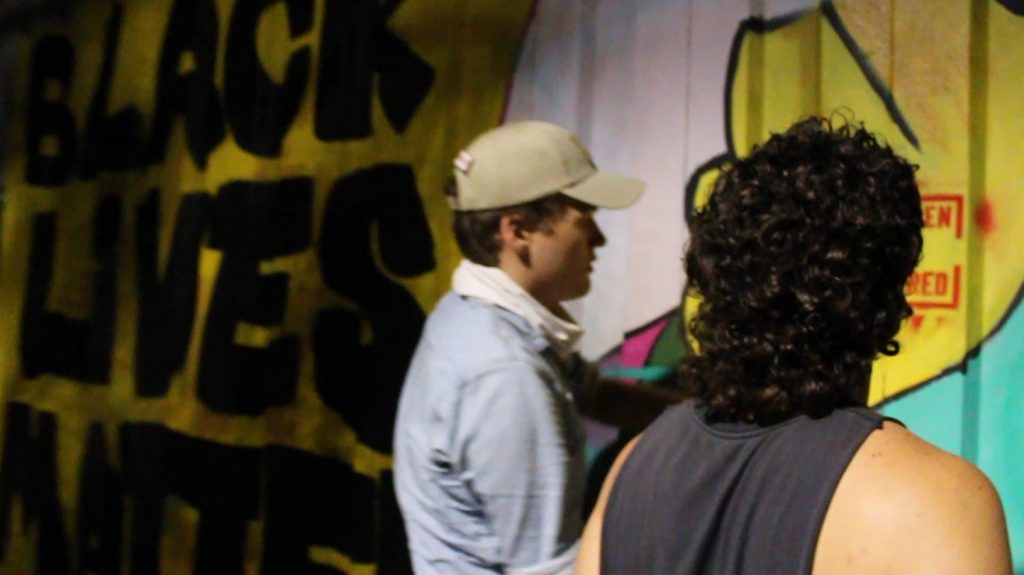 The Unicorn Riot media collective has now released a giant trove of Patriot Front communications and footage. This trove includes footage of PF in Atlanta on the night of September 17th, as well as clips of the same members doing stencil graffiti at a Birmingham, Alabama train yard earlier in the day.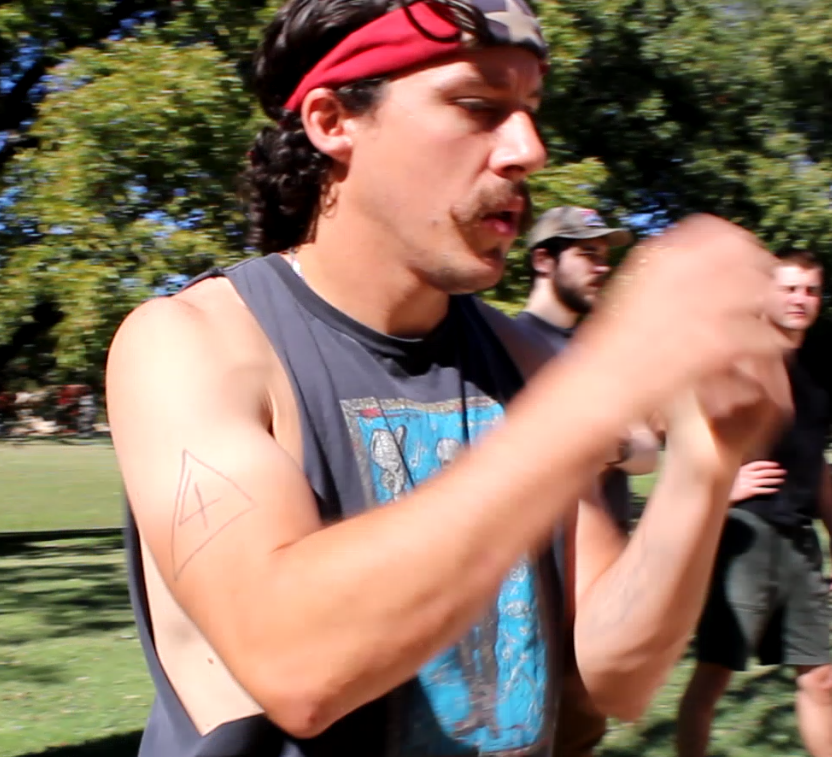 The leaked footage clearly shows Patriot Front member Graham Jones Whitson – known as "Mason TX" within the organization – defacing the Reynoldstown mural. Whitson is shown stenciling with the same PF members at the Krog Street Tunnel and in Birmingham, Alabama. Whitson currently lives in a Patriot Front house in Haslet, Texas house along with PF's leader, Thomas Rousseau. In 2020, police arrested Whitson, Rousseau, and another PF member for placing their organization's stickers on Parker County, TX property. In addition to PF, Graham Whitson is part of the "Media2Rise" propaganda project, which produces videos of US white nationalist rallies and gatherings. Media2Rise's founder is Robert Rundo, the leader of the violent Rise Above Movement who is currently "on the run" in Europe.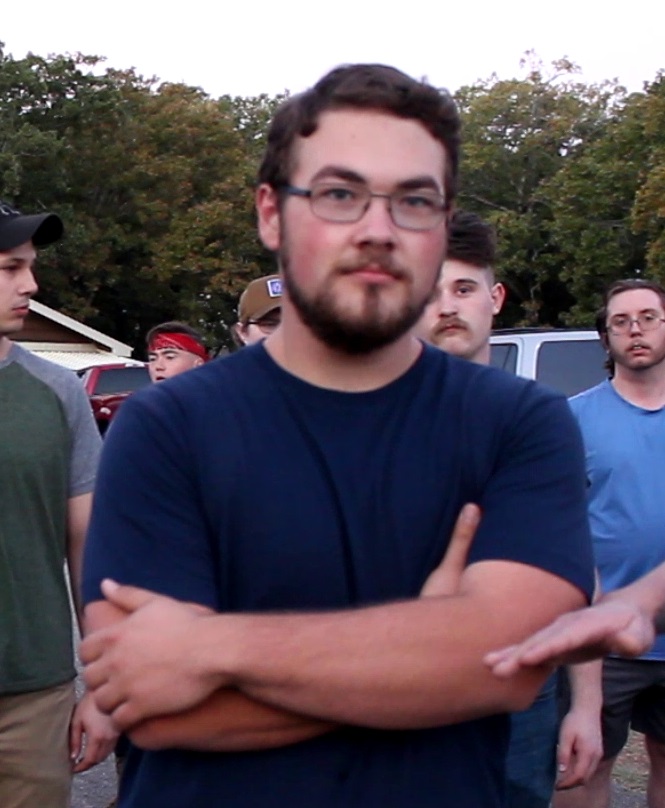 The leaked footage from September 17, 2001 shows two other Patriot Front members. One is Arkansas PF member "Nathan AR" (alias), while the other we have yet to identify. We are publishing stills from the Birmingham and Atlanta footage in the hope that readers can help identify this third group member. We also seek information on Nathan AR's real identity.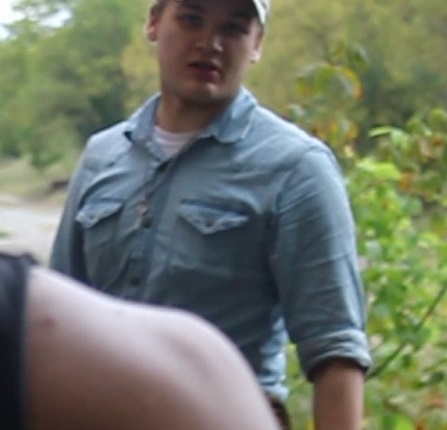 Thomas Rousseau, Patriot Front's leader, was with Whitson, "Nathan AR," and the other PF member on September 17th, as they left their graffiti in two states. Rousseau recorded video clips while his followers did stencils, defaced the mural, and hung the group's banner. He is clearly identifiable by his voice in the leaked recordings.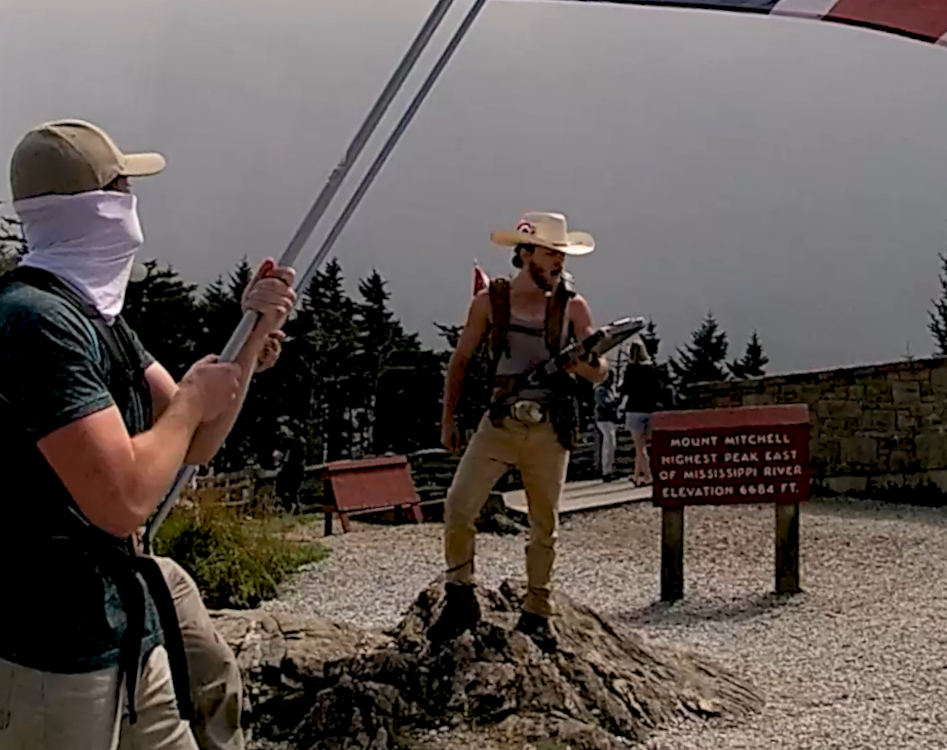 Patriot Front held a group hike to the top of Mount Mitchell in North Carolina in September, with members from various states participating and Rousseau delivering a pompous speech at the top of the mountain. Mount Mitchell is less than five hours from Atlanta by car. We believe that Rousseau and the three other PF members hit Birmingham and Atlanta while on a road trip for this event. PF commonly do "activism" on the way to their rallies and trainings, to give the impression that the organization has a greater on-the-ground presence than it truly does.
Since 2020's George Floyd/Rayshard Brooks uprising, Patriot Front has repeatedly targeted Black Lives Matter and anti-racist community murals, as well as memorials for victims of police murder. A leaked internal call from PF last year suggests Thomas Rousseau consults about and personally approves the organization's high-profile acts of targeted defacement. PF not only aims to create a climate of intimidation through these acts, but to gain notoriety for the organization which it can then use to recruit.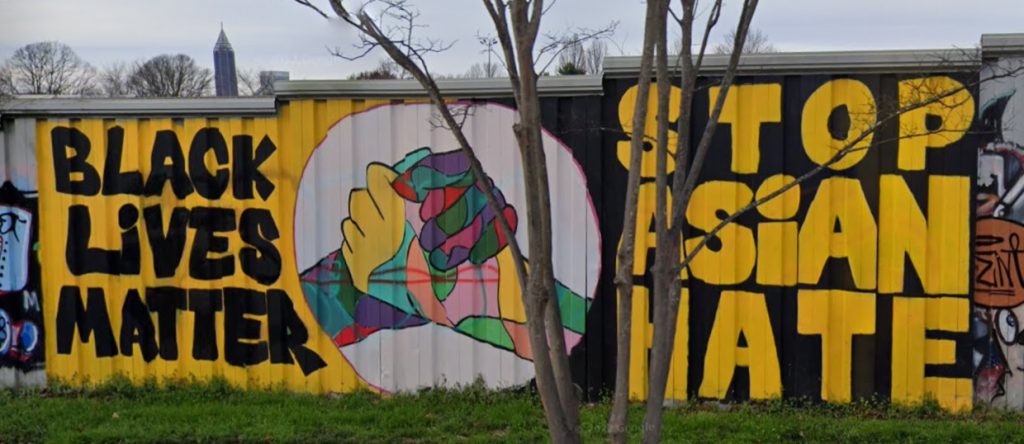 In Atlanta, residents removed Patriot Front's propaganda within hours, and the organization failed to cause the stir it desired. However, PF leader Rousseau and his close associate Graham Whitson's personal involvement in targeting the Atlanta mural, shows just how much the organization values these attempts at intimidation. In 2019, PF members targeted synagogues in Columbus, Georgia for similar purposes, with the organization subsequently gloating about it online.
Organized white power groups such as Patriot Front must be opposed at every level: removing their street propaganda, challenging their ideology, and countering their events. By identifying these organizations' participants, we hope to drive up the costs of involvement in such groups while on the way to defeating them.
Please get in touch if you have information on Patriot Front member "Alexander AR" or the other unidentified PF member in the stills below. Also check the "Patriot Front" tag on our site for more documentation on PF and its members.
Birmingham, Alabama, September 17, 2021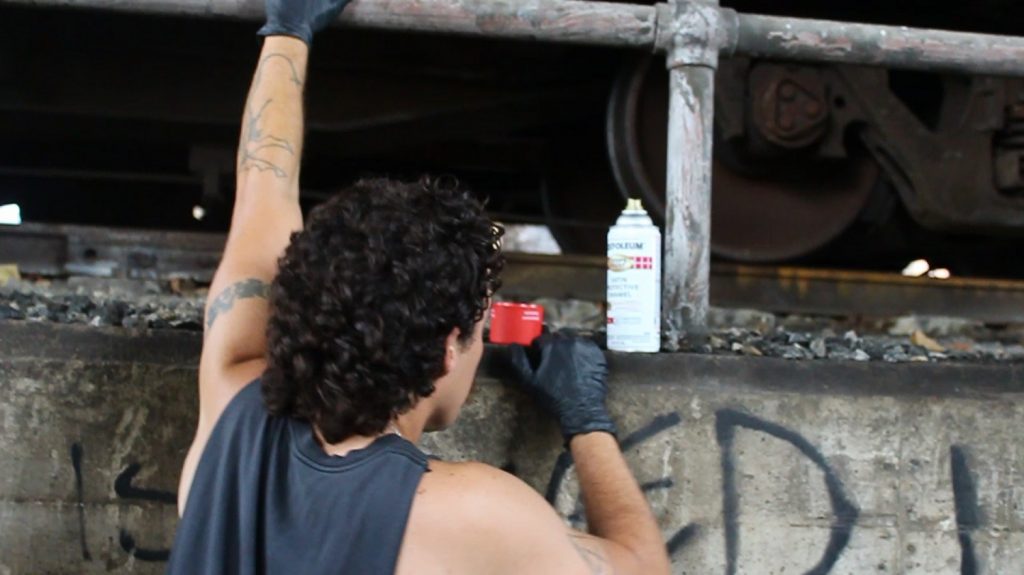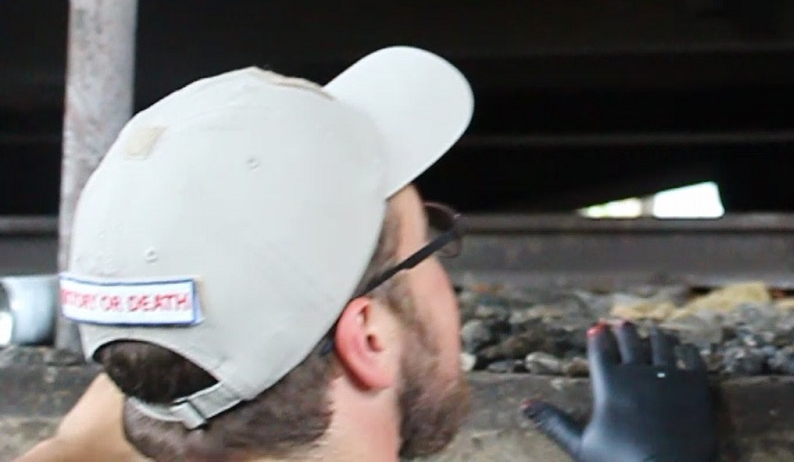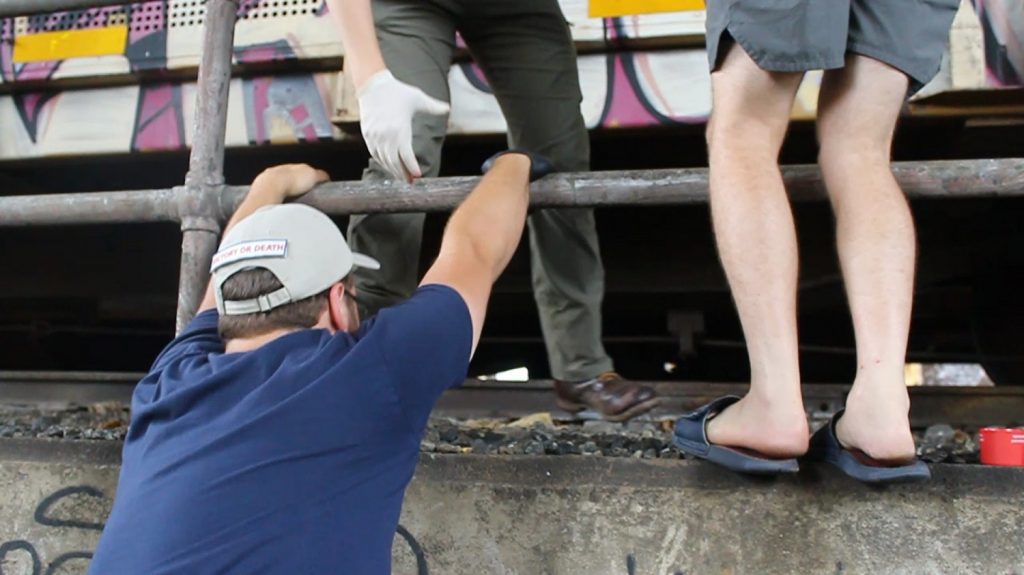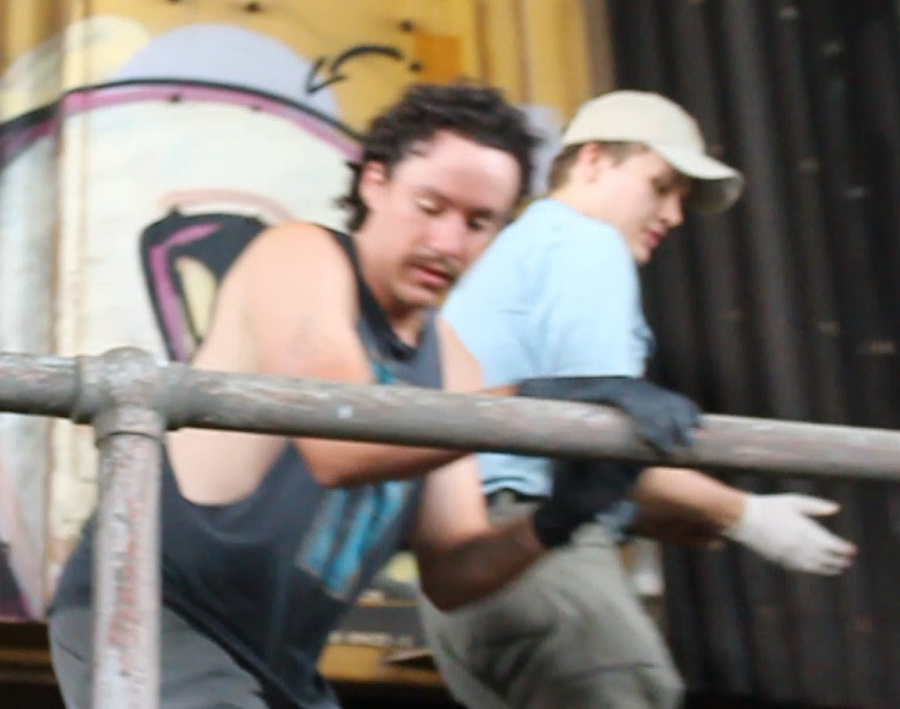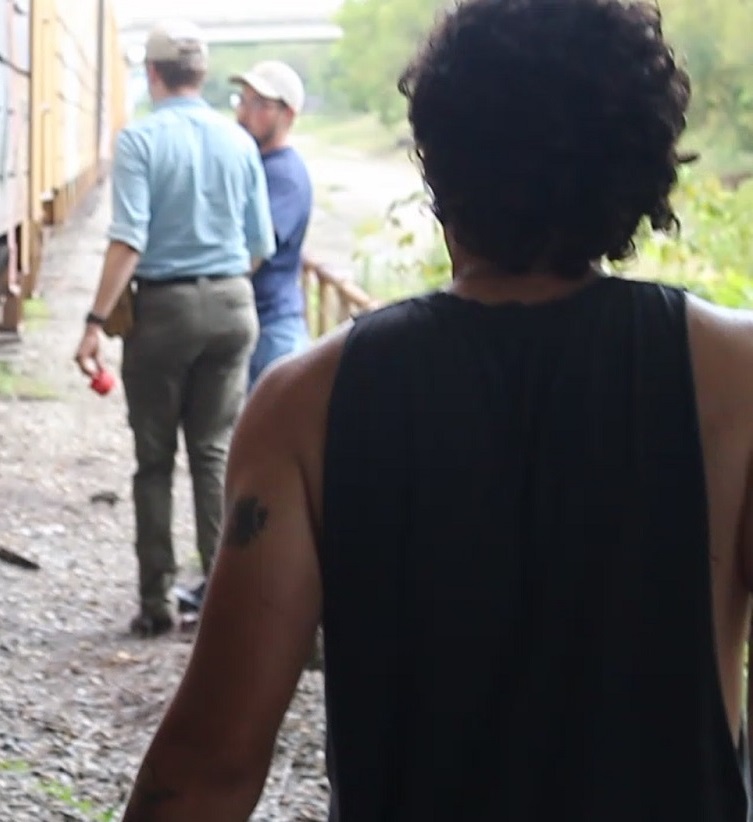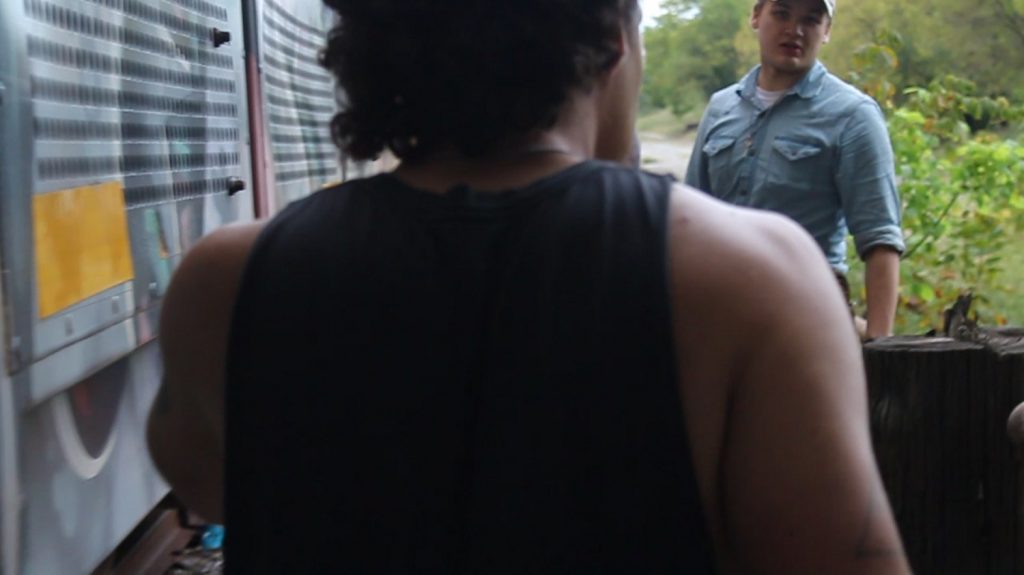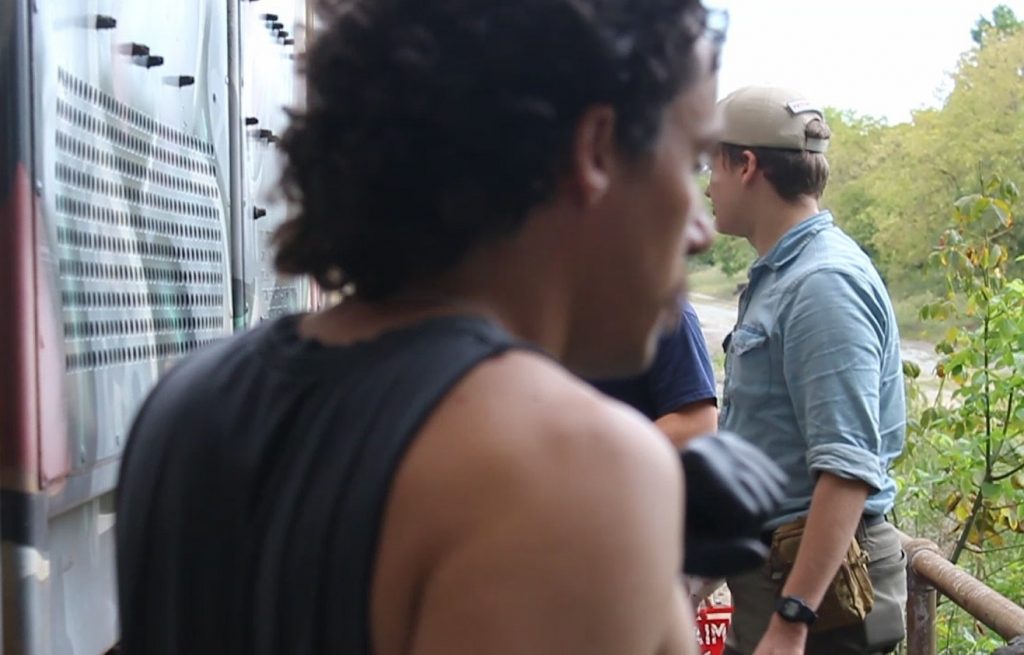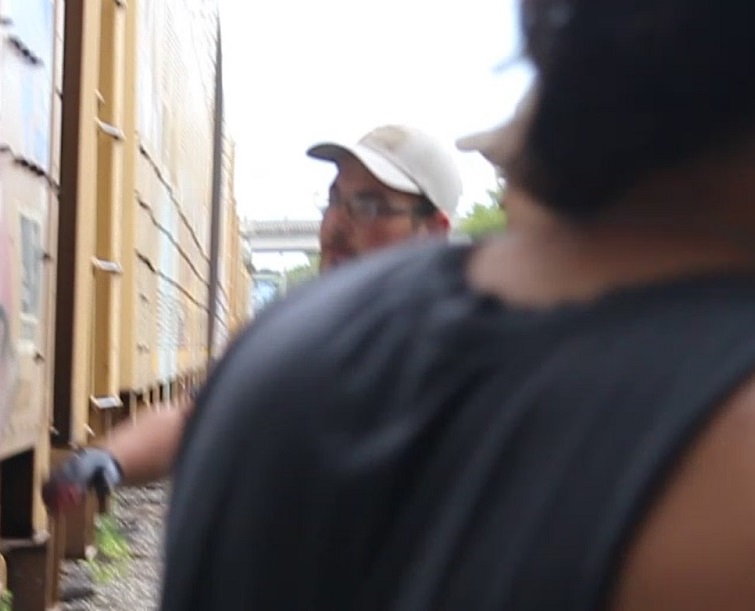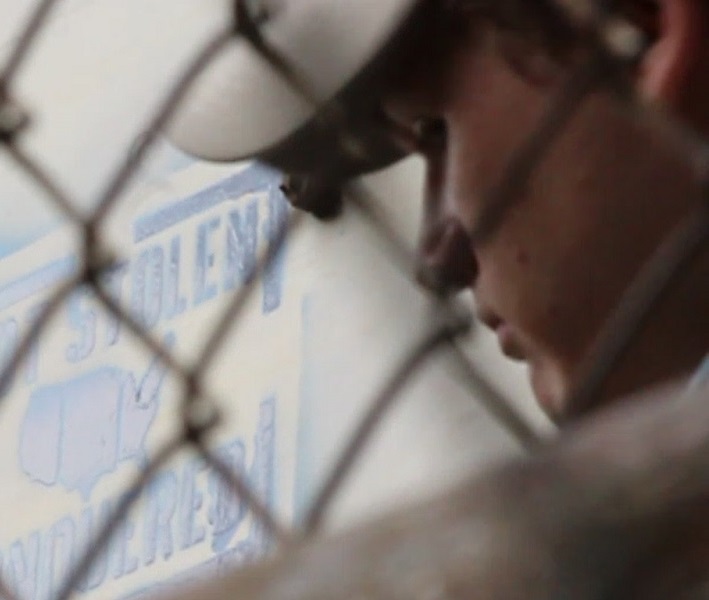 Atlanta, Georgia, September 17, 2021