Update 9/8/2019: Yesterday evening, the Lumpkin County Republican Party issued a statement which did not formally endorse but also did not condemn the white supremacist rally in Dahlonega.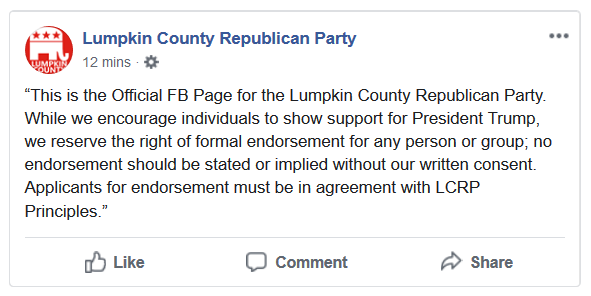 Update 9/4/2019: After two weeks, Rep. Doug Collins has denounced the white supremacist rally. Still no comment from the Lumpkin County Republican Party.
On September 14, 2019, longtime neo-Nazi and "fourth-generation Klansman" Chester J. Doles aims to hold a "Salute to President Trump" rally in Dahlonega, Georgia. The event is being promoted by the ShieldWall Network, a white supremacist group. It is also promoted on Stormfront, a white power website linked to almost one hundred murders.
The initial invitation for the Dahlonega "Trump" event featured antisemitic imagery. A new flyer has now been produced to better mask the nature of the event. Doles has clearly indicated that the Dahlonega rally aims to intimidate his perceived political enemies in North Georgia, in particular liberal activists who Doles portrays as "antifa". Doles is organizing a "security" team who are readying for violence and has made a special appeal for his old associates from the National Alliance (once the foremost neo-Nazi group in North America) to attend. For further information on the rally and on Chester Doles' history, see our longer alert here.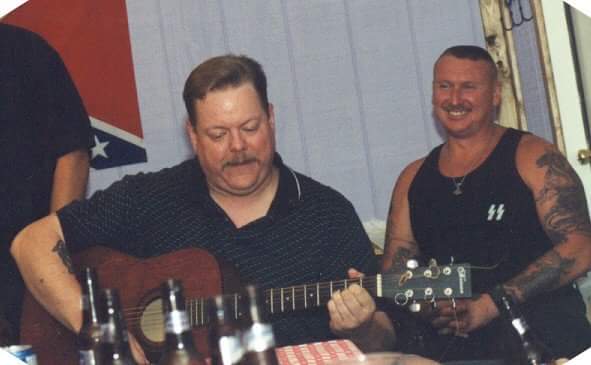 The national director of Bikers for Trump, Dale Herndon, has now withdrawn support for the Nazi-organized rally. However, Chester Doles is still attempting to swell his rally's numbers with Trump Republicans while simultaneously working closely with militant white supremacists.
On Facebook, the Lumpkin County Republican Party appeared to give the Nazi-organized event a nod and a wink, "liking" a comment promoting the rally. The post and the comment have now vanished, but without any clarification from the Republicans.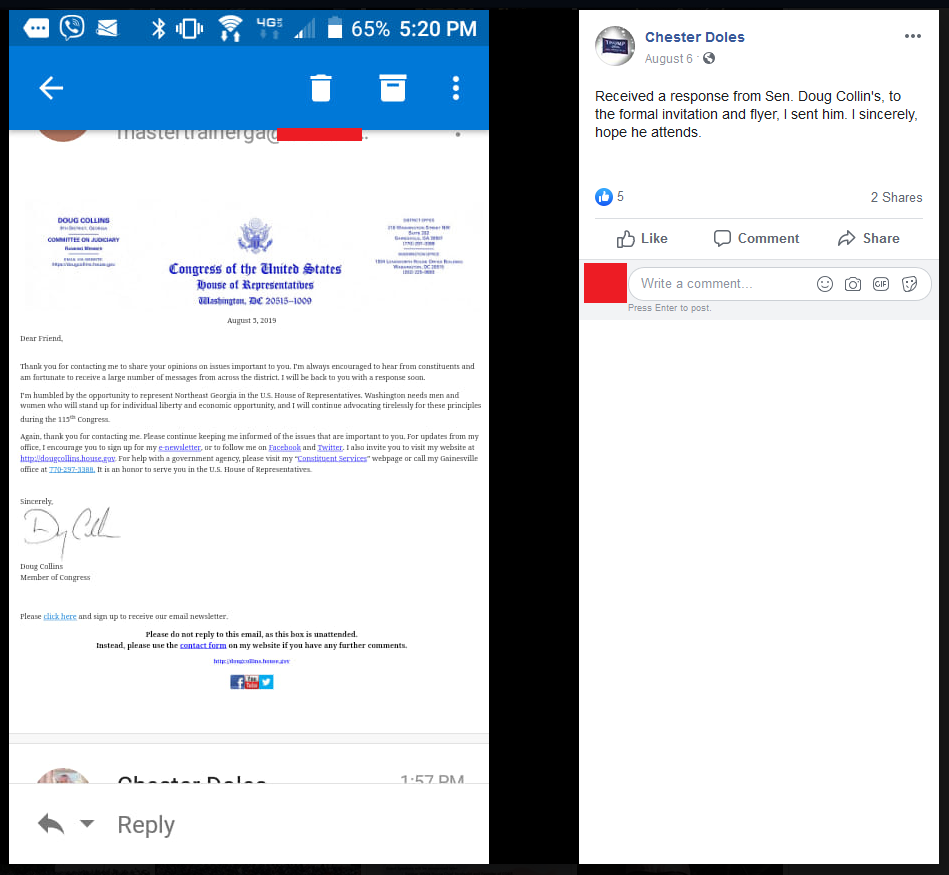 Doles also used the name of Republican Congressman for Georgia's 9th District, Doug Collins, on the initial flyer for the rally, which stressed that Collins has been "invited" to the event. (Chester Doles mistakenly called Collins a "Senator".) We informed Rep. Collins of Chester Doles' past and his neo-Nazi ideology but have received no comment from Collins. Congressman Doug Collins has strongly opposed the characterization of Donald Trump as a "racist". However, Rep. Collins has not yet denounced a Nazi-organized "Trump" rally in his own Congressional District, a rally which used his name on its advertising.
Silence from local Republicans — while neo-Nazis and white supremacists use "Trump" to recruit — is unacceptable. We ask all anti-racists and community members to contact the Lumpkin County Republican Party, Congressman Doug Collins, and the GOP for Georgia's 9th District. Demand that they publicly state their opposition to the neo-Nazi event in Dahlonega, since silence gives the impression of support.
We will continue to update about the Dahlonega situation on our Twitter account, so check for news. In the meantime, please spread the word and demand that Republicans publicly clarify their position on the white supremacist-organized Dahlonega rally.
Lumpkin County Republican Party
info@lumpkingop.org
https://www.facebook.com/LumpkinGOP
County Chairman Tim Youngblood: tyyoungblood@outlook.com
Representative Doug Collins, 9th District of Georgia
770-297-3388
https://www.facebook.com/RepresentativeDougCollins
https://twitter.com/RepDougCollins
https://dougcollins.house.gov/contact-doug
Georgia's 9th District Republican Party
webmaster@ga9.gop
http://ga9.gop/contact-us.html
https://www.facebook.com/9thGOPGA/
https://www.instagram.com/ga_9th_district_gop/
https://twitter.com/ga9_gop