Omar Ali, a property developer and Kemp appointee, is helping racist leader Sam Dickson to turn a profit on a building in Lakewood Heights, Atlanta. Ali is currently trying to renovate and sublease the 1701 Jonesboro Road building owned by Dickson's "Sun Rising LLC", in effect generating funds for Dickson that will enable further white power organizing.
Ali claims that he develops properties to revitalize the multiracial, working-class neighborhood of Lakewood Heights, and to provide solutions to disrepair and gang violence in the area. However, Ali's alliance with racist leader Dickson disproves Ali's claims to have residents' interests at heart. Dickson is notorious for preying on Black property owners in Atlanta, often acquiring his properties through predatory tactics known as "bullying title." Sam Dickson's white nationalist organizing helped set the stage for the Emanuel AME massacre in Charleston, South Carolina as well as the bloody "Unite the Right" rally in Charlottesville, Virginia. Dickson has a long history of promoting hatred and white supremacy in the US, and on the international level, he is aligned with the Russian state which is committing probable war crimes in Ukraine.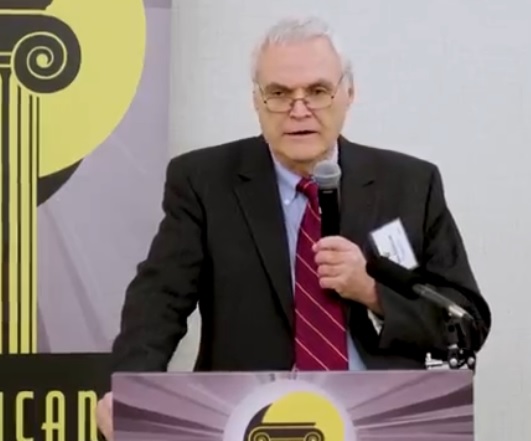 We urge all Lakewood Heights residents to avoid Omar Ali and Ali's other business interests in the area, particularly the "Ali at Lakewood" development. We will update this article if Ali backs away from his collaboration with Dickson's "Sun Rising" company.
Continue reading

"Lakewood Heights, Atlanta Property Development Assists Pro-Kremlin White Power Leader"