Nathan Damigo, a notorious white nationalist leader and co-organizer of 2017's deadly "Unite the Right" rally, has relocated to Atlanta, where he now attempts to harass those he views as anti-racists, forest defenders, and leftists. Nathan Benjamin Damigo was the first leader for Identity Evropa (IE), a white power organization that eventually morphed into the "American Identity Movement" and disbanded in 2020. As IE's leader until his resignation in August 2017, Damigo participated in street brawls—including punching a woman in the face—in Berkeley, California and helped organize the "Unite the Right" rally in Charlottesville, Virginia. Damigo has now been tied to the property of longtime racist leader, lawyer for Klansmen, and gentrification profiteer Sam Dickson in Buckhead, Atlanta. Damigo is currently operating with the "William McKinley Institute" (WMI), an anti-anti-fascist project that defines itself as "at odds with the Jewish values that dominate our civilization today, infecting every institution with perversion, degeneracy, confusion and chaos".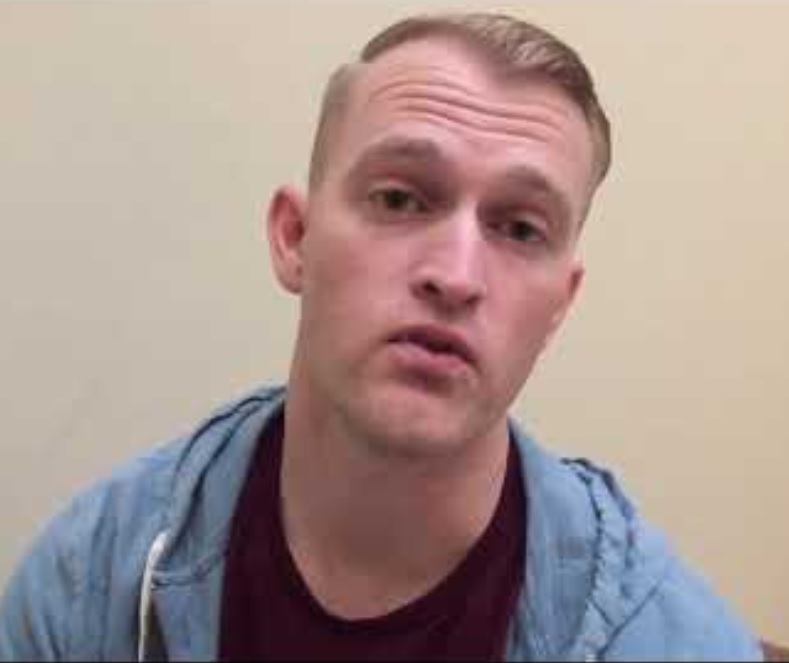 WMI recently circulated photographs of Saturday's protest in Atlanta over the death of Manuel "Tortuguita" Terán, who was shot and killed by the Georgia State Patrol during a multi-agency raid on the Weelaunee Forest / "Stop Cop City" protest site on Wednesday, January 18th. Some politically targeted property destruction occurred during the Saturday protest responding to the murder, and a series of violent arrests by police then followed. As part of a broader right-wing campaign to identify and harass those they claim are part of the movement to Defend the Atlanta Forest, WMI published video and still photographs from the Saturday protest after sending someone to spy on the event. These images were then picked up by the "Antifa Watch" doxing blog, and eventually circulated by far-right propagandist Andy Ngo. While Ngo promoted WMI to his mass audience, he did not note its white nationalist and virulently antisemitic nature.
We have now identified white power leader Nathan Damigo as a key "William McKinley Institute" participant, who is currently based in Atlanta.
Continue reading

"Violent White Nationalist Leader Works on "Anti-Antifa" Info Project from New Base in Atlanta"