Update: Martin Rojas' steady stream of racist propaganda ended in June 2022, with Rojas' sudden death in Atlanta.
"I have a vested interest in keeping blacks (and any other hostile people unlike myself) out of power, for myself and my posterity."

Martin Rojas (as "Nathan Doyle") explains his campaigning for Brian Kemp in Georgia, 2018
Introduction
The pseudointellectual white nationalists involved with the American Renaissance (AmRen) website often carefully hide their true identities. Even among this set, Martin Christopher Rojas stands out both for his wariness about being identified and his wordiness in support of the cause. Using seven different pen names over eight years, Rojas spread racist propaganda far and wide. Hiding under the pen name of "Chris Roberts", Rojas has been employed by the influential "race realist" American Renaissance (AmRen) website from July 2016 to October 2017, and again from November 2019 to present. Of the four employees currently listed on the white nationalist site, "Roberts"/Rojas is the only one who has not yet been publicly identified, a situation which this report now remedies.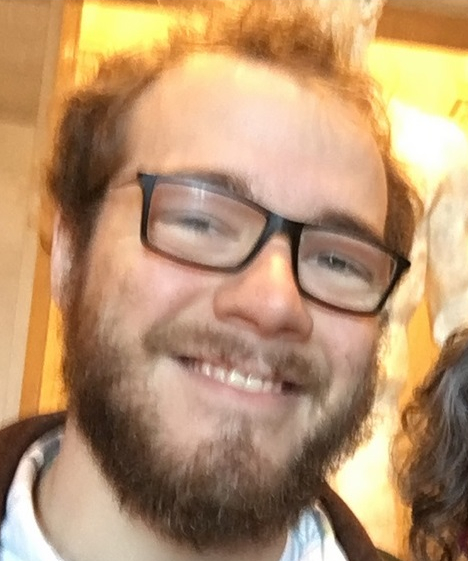 Rojas is responsible for over three hundred pieces on AmRen, mostly as "Chris Roberts" but also under other pseudonyms. His original writing has been featured on other far-Right, anti-immigrant, and white nationalist websites: Counter-Currents, Occidental Observer, VDare, and over a half dozen others. In total, he has published over five hundred pieces with his seven known pseudonyms. As "Linda Preston" writing for AmRen, Rojas advocated compartmentalizing personal information across different pen names to avoid being identified. Evidently, this strategy has failed. In a companion piece, "Martin Rojas' Pen Names", we discuss Rojas' seven known pen names and how they trace back to him.
At the heart of Rojas' writing is a commitment to "Identitarian" white nationalism. While Rojas may pose as a sort of intellectual while writing under his pseudonyms, his propaganda serves as a mission statement for violent action. The same narratives promoted by Rojas in his writing for AmRen and other sites have been linked to massacres in Christchurch, New Zealand and El Paso, Texas. The white nationalist movement requires ethnic cleansing to achieve its goals. The career propagandists who spread the movement's lies are at least as dangerous as its organizers and foot soldiers.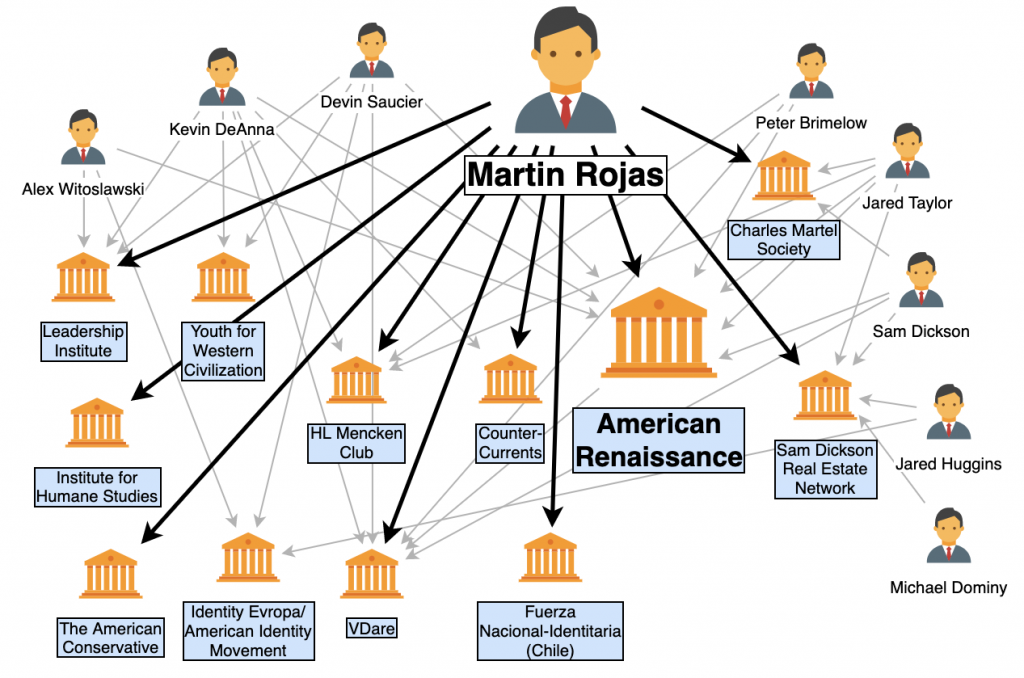 Here, we discuss Rojas' background in Minneapolis; the start of his writing; his time in Beltway conservative politics; his travels to Chile and networking with the far-Right there; and his activities in Georgia.
Continue reading

"Martin Christopher Rojas: Professional Racist"