Introduction
The United Universal Fellowship of Faith is a front for predatory white nationalists active in the Atlanta property market. We have previously discussed white nationalist involvement in Atlanta real estate and gentrification, but until now had not covered the "Fellowship".
On December 30, 2019, metro Atlanta racist, Jared Huggins – a member of the now-defunct white nationalist American Identity Movement (AmIM, previously Identity Evropa, IE) – received a vacant lot on Bankhead Highway from the "United Universal Fellowship of Faith" (UUFF). The Fulton County property has been appraised at over $400,000. The deed that transferred the property to Huggins was witnessed by another AmIM/IE militant, Patrick Nelson Sharp, and was notarized by antisemite John Legrand Weatherman, whom we have also discussed previously. The deed for the Bankhead Highway transfer states that Huggins received the property for "one thousand dollars […] and other valuable consideration," so Huggins may have paid less than market value for the property. Two trustees for UUFF, "A.M. Davies" and "C.J. Harper", provided signatures authorizing the property transfer. "A.M. Davies" is UK far-Right activist Adrian Michael Davies, a lawyer frequently used by Holocaust-deniers.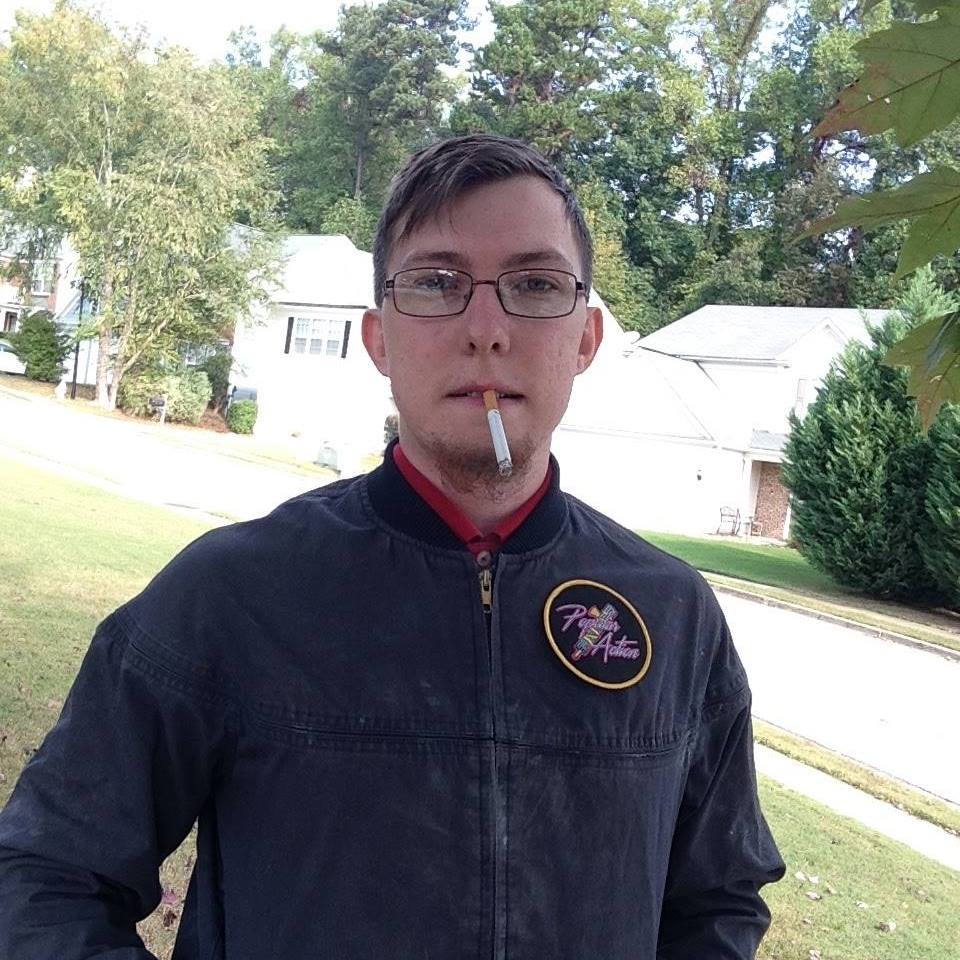 United Universal Fellowship of Faith
UUFF has extensive property holdings in Fulton County. In 2016, local alt-paper, Creative Loafing, exposed Adrian Davies' role as trust administrator for the Beltem Trust, which the paper identified as then owning approximately 20 properties in the Vine City/English Avenue area, as well as other lots throughout the city. A search for The Beltem Trust on Fulton County Board of Assessors site lists roughly the same number of properties (48) as UUFF (47). While some of these records may be outdated, it is clear Adrian Davies' interests in Atlanta are far from limited to The Beltem Trust. According to the Board of Assessors results, UUFF owns properties in several West Atlanta neighborhoods – for example English Avenue and Westview – as well as elsewhere in the city.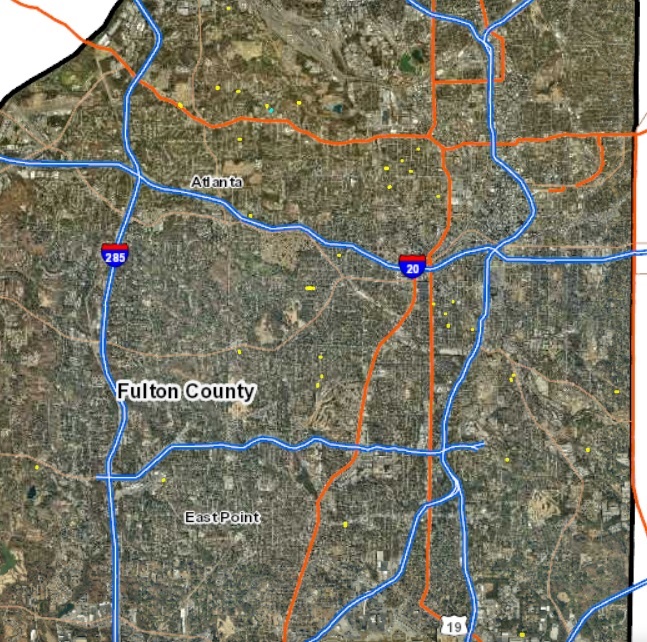 The majority of UUFF's properties were received from Vineyard Property Investments, LLC in July 2012. An earlier version of Vineyard Property Investments, LLC was founded in 2007 by white-nationalist leader and Atlanta attorney Sam Dickson; former SS of America member, Joshua Buckley, who was then a Dickson protégé; Atlanta attorney, John Coleman; and Sam Dickson's brother, Bonneau Dickson. That LLC dissolved in December 2010. However, in August 2012 – one month after it transferred properties to UUFF – "Vineyard Property Investments, LLC" re-registered with the Secretary of State, this time with only Sam Dickson's brother, Bonneau Dickson, listed as manager. Bonneau Dickson's name and California address were featured on the July 2012 document that transferred many properties to UUFF.
A small number of UUFF properties were also received from the Hartford Trust, including the Bankhead Highway plot eventually transferred to white nationalist Jared Huggins. Huggins has previously identified the Hartford Trust as his employer. See this article's appendix for further information on that Trust, which is connected to longtime racist leader Sam Dickson.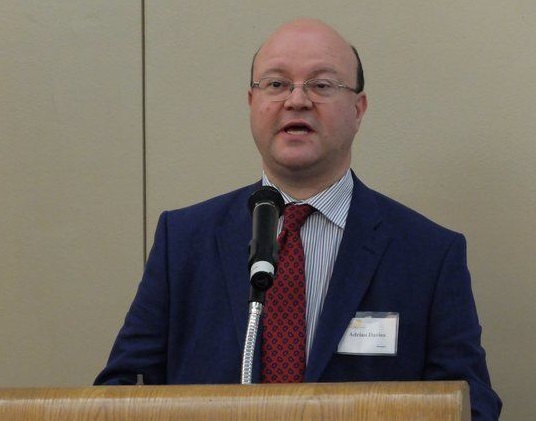 Adrian Michael Davies, one of the two listed trustees for UUFF (and administrator for the Beltem Trust), is a UK barrister whose history in the far-Right traces to the early 1980s, when he was a personal secretary to Holocaust-denier David Irving. During 1983, Davies also shared a flat with neo-fascist Roberto Fiore, who at the time was a fugitive from Italy for his links to the Nuclei Armati Rivoluzionari terror group. Since then, Davies has been involved in a variety of far-Right groups. Davies is best known for representing David Irving in Irving's failed appeal of his libel case, after the Holocaust-denier had famously been trounced in the courts.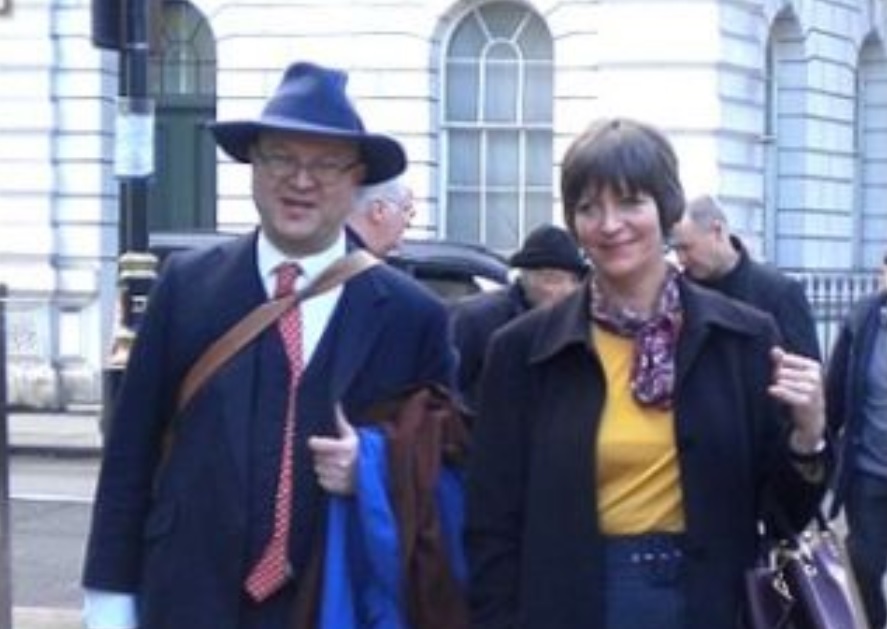 Adrian Davies is currently the go-to lawyer in the UK when members of the far-Right are facing charges for inciting racial hatred. For example, Davies represented Simon Sheppard and later the London Forum's Jeremy Bedford-Turner on such charges. Davies also represented Alison Chabloz, who was convicted in 2018 for uploading "grossly offensive" songs mocking the Holocaust to YouTube. Davies maintains both political and business ties to the US and was a speaker at the American Renaissance white nationalist conference in 2014 and 2018.
While some UUFF property documents provide an address in Fayetteville, Tennessee, others give a PO Box in London, England used by Davies. One deed from September 2014 further identified Davies as "President" of UUFF.
"CJ Harper" and Michael Broadwell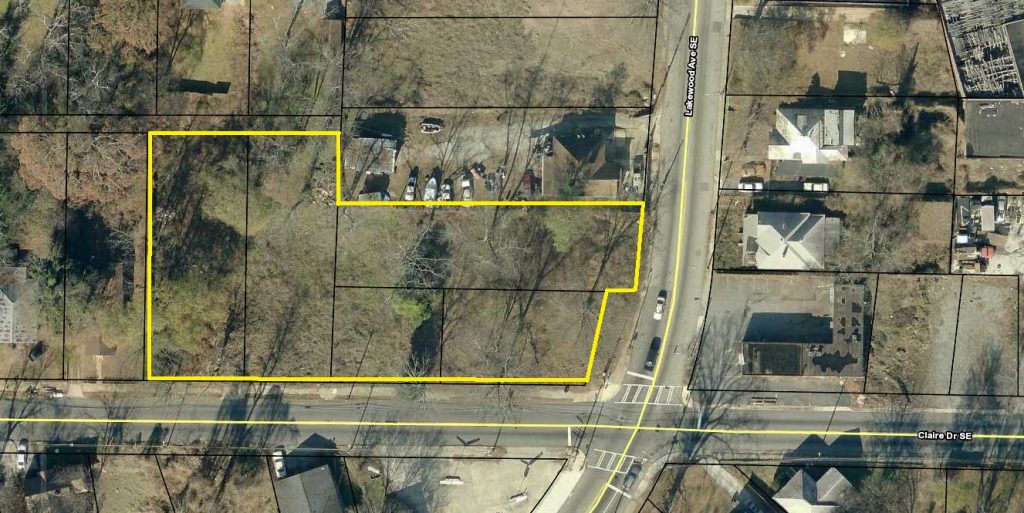 The second listed trustee for UUFF is "CJ Harper". In addition to properties appearing under "United Universal Fellowship of Faith" in Fulton County records, five connecting parcels in Lakewood Heights – where Davies' Beltem Trust and other white nationalists own property – are listed under "HARPER C J TR" or "HARPER C J TRUSTEE" in the County records system. "Harper" received the properties from Hickory Hill 1185, which is operated by Sam Dickson. Dickson and his Hickory Hill 1185 both filed for Chapter 11 bankruptcy, but Dickson's network remains active in the Atlanta property market.
As with many UUFF title documents, an address on Smith Mill Road in Fayetteville, Tennessee is provided for "Harper". We have been unable to find any family history for Harper and suspect the name to be a professional alias.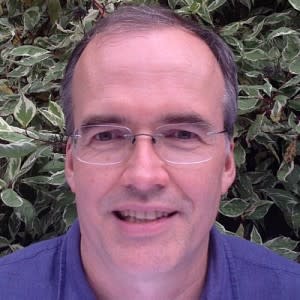 The owner of the Smith Mill Road address in Fayetteville, TN is John Michael Broadwell, who generally goes by Mike Broadwell. Broadwell is an alternative health entrepreneur who operates Tall Hickory Marketing and also "The Breakthrough Factory", which helps other New Age health ventures with messaging and promotion. Mike Broadwell is also a US trainer and representative for "Theragem Crystal Fusion Light Therapy", a product from Medica Health International Limited in the UK which "fuses light, colour, electromagnetic frequencies and crystalline energy" for purported wellness results.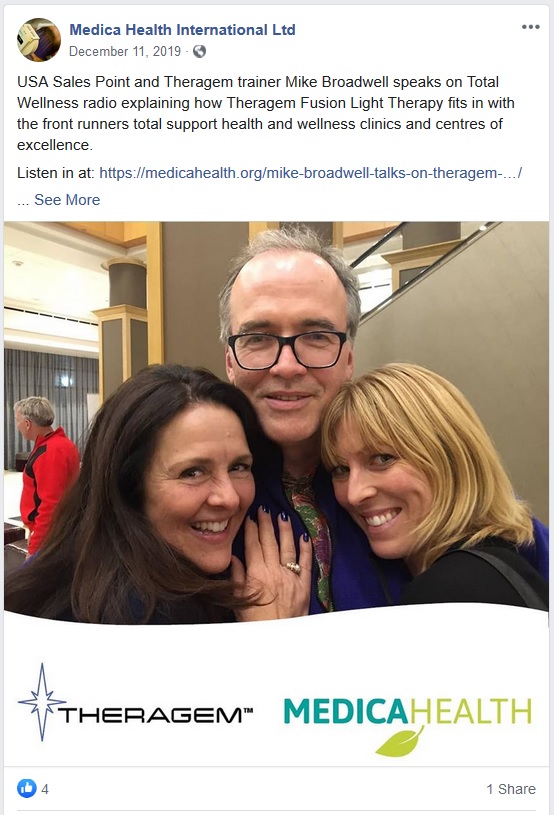 Broadwell had earlier lived in Georgia, where he received a degree in electrical engineering from Georgia Institute of Technology. Georgia deeds show that Broadwell had several property transactions with Sam Dickson, including both of them having been listed as owners for a DeKalb County property. Currently, Broadwell does not own any Georgia properties under his own name.

Mike Broadwell is not only acquainted with white nationalist Sam Dickson, but also with racist Marietta lawyer Martin K O'Toole. O'Toole is the President and Chairman of the Charles Martel Society, a secretive racist group which publishes the pseudo-academic Occidental Quarterly and helped to bankroll the early Alt-Right. (Sam Dickson is a Director for the Charles Martel Society and has a long history with O'Toole.) On Facebook, Mike Broadwell is friends with Carol Barfield O'Toole, Martin O'Toole's wife. In a brief exchange, Broadwell indicated that he also knew her husband.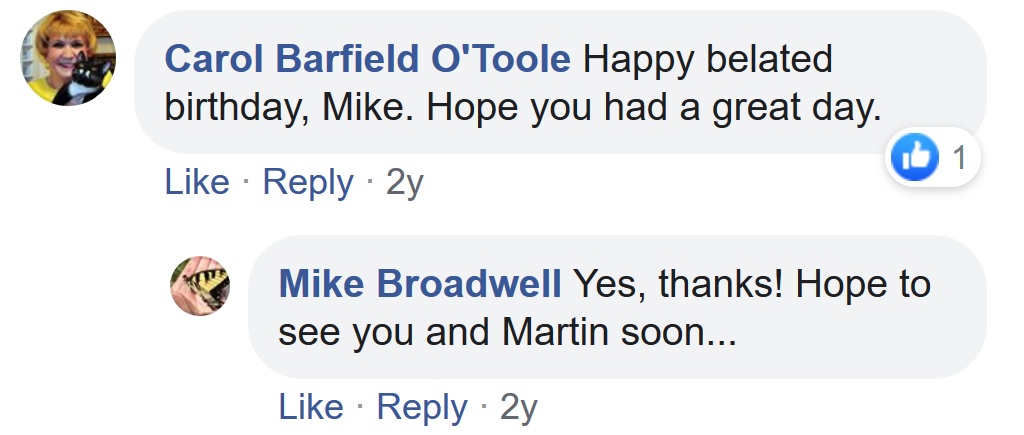 "CJ Harper" and John Michael Broadwell may be the same person. However, even if they are different, Mike Broadwell is facilitating Adrian Davies' efforts in the Atlanta property market through providing an address. Further, we established Broadwell's ties to two key members of the racist Charles Martel Society: Dickson and O'Toole.
Conclusion
With this documentation, we have shown another trust involving London far-Right barrister Adrian Davies that is active in the Atlanta property market. The United Universal Fellowship of Faith owns approximately the same number of properties as Davies' Beltem Trust, which was exposed by alt-paper Creative Loafing in 2016. Last year's property transfer from UUFF to white-nationalist Jared Alexander Huggins highlights that UUFF is closely aligned with racist leader Sam Dickson's broader network in Atlanta.
Our research into UUFF led us to John Michael Broadwell, who is currently in Fayetteville, Tennessee. Broadwell owns the address provided on much of UUFF's paperwork. As well as his activity as an alternative health marketer, Broadwell has historic ties to Sam Dickson and knows another major suit-and-tie racist, Martin K. O'Toole. Our documentation suggests that Broadwell may be the same person as UUFF trustee "CJ Harper", or is otherwise closely tied to him. We will update this article if further information on "Harper" comes to light.
By exposing UUFF as another face of the organized far-Right that is active in Atlanta property and gentrification, we hope to provide a resource for those in Black and multiracial working-class neighborhoods targeted by "Right-wing gentrification gangs." UUFF's name obscures its purpose. It is important to highlight the actual function of this so-called "Fellowship": as a potential funding source for the far-Right, operating alongside Sam Dickson's broader network. We hope that now the problem has been identified, neighbors can think of how to creatively respond.
Please get in contact if you have further information on any of the individuals mentioned in this article. Check out the "gentrification" tag on our site for more information on white nationalists active on the Atlanta property market.
Click here for Appendix: "What is the Hartford Trust?"