This is an appendix to "What is the United Universal Fellowship of Faith?"
In our 2019 article on Jared Huggins, we noted that Huggins – who recently received property from UUFF – listed his work as "Acquisitions at Hartford Trust". We connected the Hartford Trust to an address in Key West, Florida used by Sam Dickson.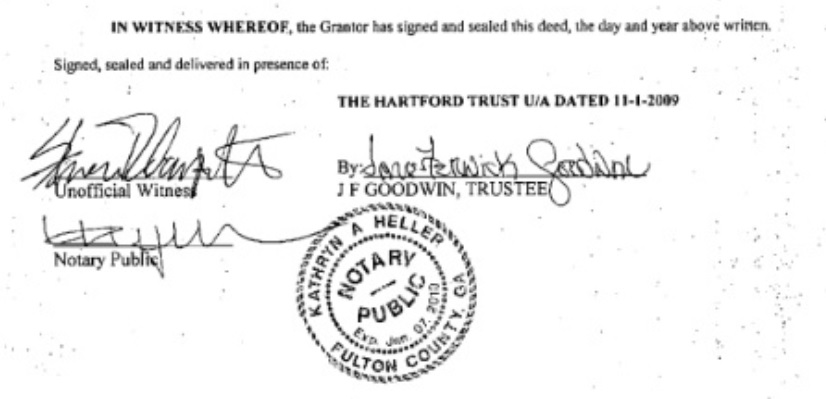 Since Huggins' name has come up yet again, we should clarify what we now know about the Hartford Trust. Fulton County property filings identified Jane Fenwick Goodwin as well as Sam Dickson as trustees of the Hartford Trust, which is an irrevocable trust formed in 2009. Jane Fenwick Goodwin is the daughter of Francis Goodwin II, who founded the Goodwin, Loomis & Britton investment company in Connecticut and was also a founder of the Hartford Symphony Orchestra. The trust's name likely refers to Goodwin's family home.
Continue reading

"Appendix: What is the Hartford Trust?"