Update 2/14/2020: This article discusses a nighttime photo of people giving Klan salutes, that was posted online in 2018. One of the individuals in the photo was unidentified when we first published our article. He is Douglas Leroy Savage of Cleveland, Georgia.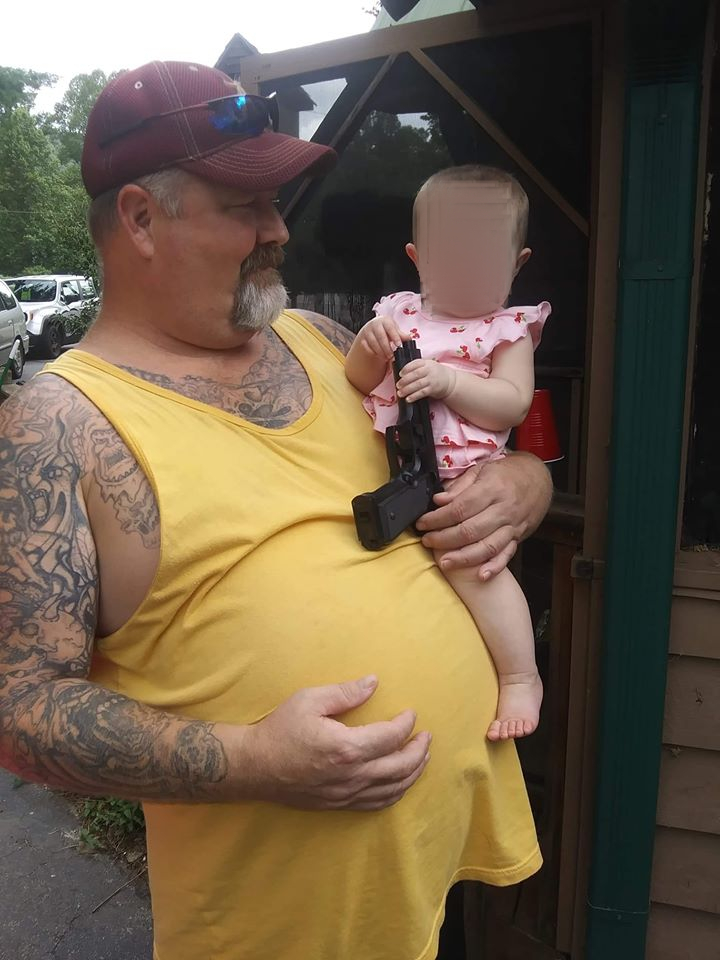 Introduction
On September 14, 2019, a "Patriots"/Trump rally took place in Dahlonega, Georgia. The main organizer for the rally was Chester Doles, a neo-Nazi and self-described "fourth-generation Klansman". Although organizers claimed their rally was not white supremacist, and the speaker lineup even included Black conservative commentator Lucretia Hughes in addition to white nationalist speakers, one of the main organized groups at the rally was from a North Georgia-based Ku Klux Klan faction, the SCKKKK. Here, we identify several members or supporters of this Klan group, discuss their role in the September 14 Dahlonega rally, and provide some background on their organization.
Dahlonega
On the day of Doles' rally, a group of approximately twenty people marched with Doles into their designated rally area. Doles' supporters had initially met up in a nearby parking lot. A picture from this lot shows that two KKK members, Jonathan Keith Miller and Robert C. McDuffie, were among the first to meet up with Doles.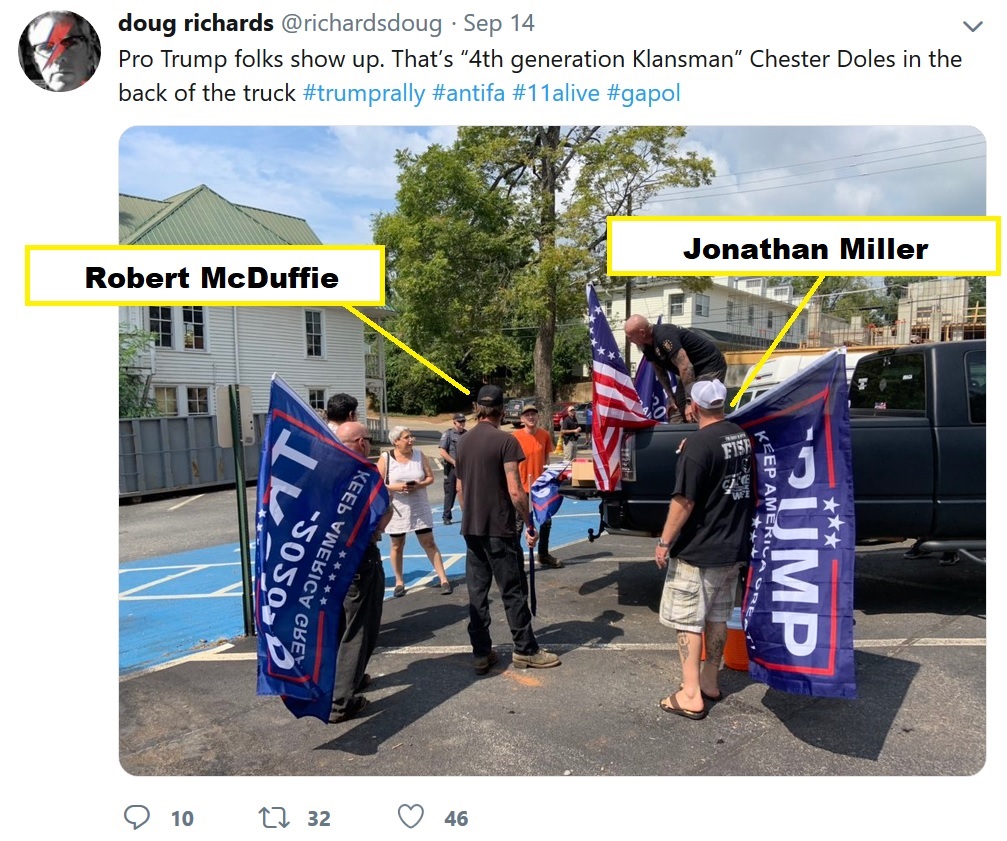 By the time Doles' group marched in, three others formed a small group with McDuffie and Miller. The five stuck together throughout the event. Two of the others, Robert Craig Korom and Cody Steven Cantrell, are Klan supporters and likely members. We have not identified the fifth member of the group, and therefore cannot establish whether he is a Ku Klux Klan member or merely tagged along with the Klan group for Doles' rally.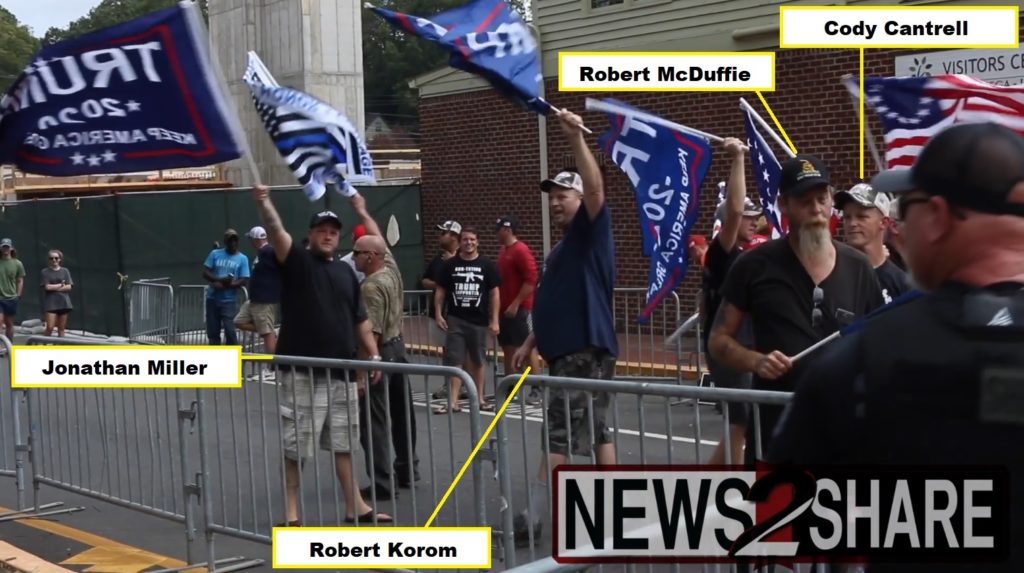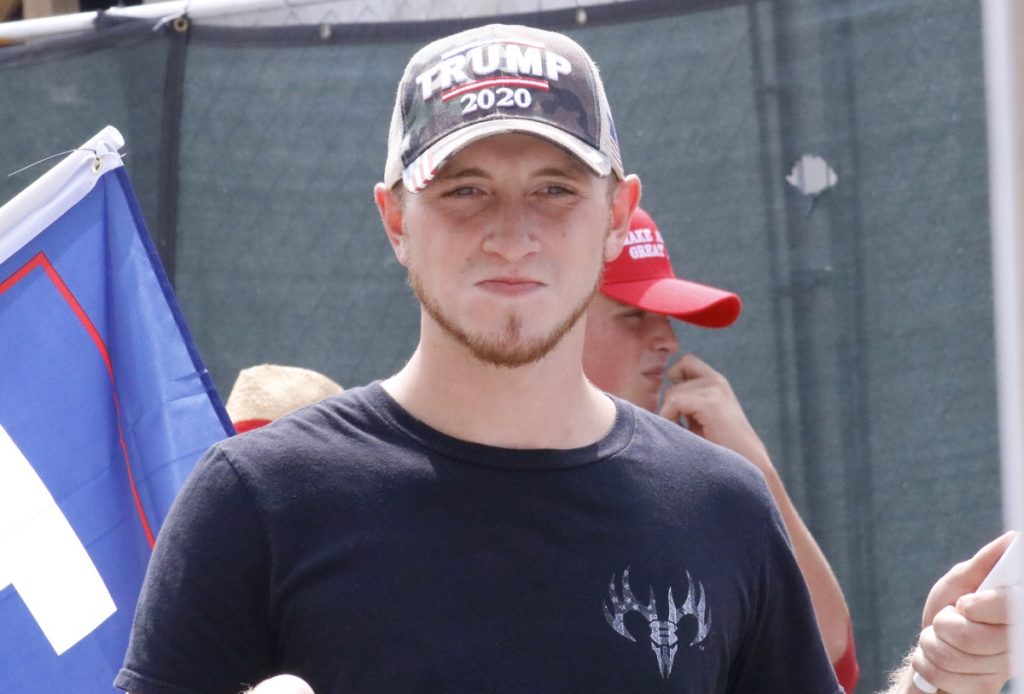 Continue reading

"SCK-KKK: A Klan Group in North Georgia"