Update 3/14/2023: After several requests for information, Aiken County Emergency Medical Services has clarified that Devin Brosnahan is no longer employed with them. Please get in touch if you have information on Brosnahan's current employers.
Summary: Devin Brosnahan is a neo-Nazi leader in Augusta, Georgia. Under the alias "Levi Savage," Brosnahan leads the Georgia chapter of White Lives Matter. Last year, we appealed for information on "Levi" after we had identified Hunter Forsyth as another White Lives Matter administrator. Now, we can explain how we identified "Levi" while outlining his racist and antisemitic activity with White Lives Matter and other groups. Brosnahan works as an emergency medical technician, an alarming job for a committed and active neo-Nazi. Online records indicate that last year he worked for Aiken County Emergency Medical Services across the state line in South Carolina. Aiken County EMS must clarify whether Brosnahan remains an employee, as he is an obvious danger to those around him and to those he would be expected to provide aid to.
Introduction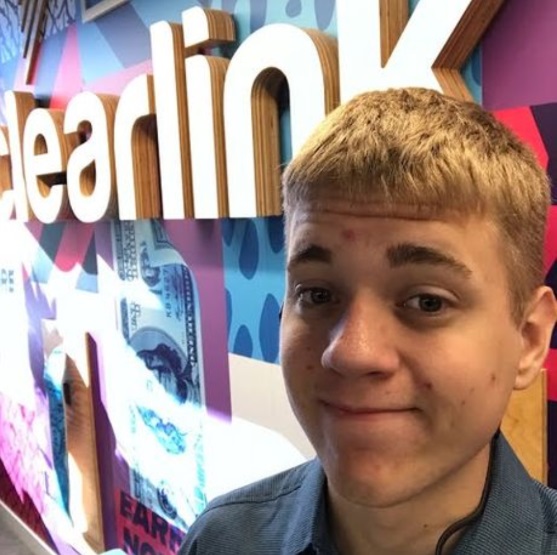 In December, we appealed for information on a white nationalist operating under the alias "Levi Savage." "Levi" was an administrator for the White Lives Matter – Georgia (WLM – GA) channel on the Telegram messaging application. As well as his WLM – GA activities, he targeted neighborhoods with propaganda for the hardcore antisemitic Goyim Defense League (GDL). In an appearance on an online fascist broadcast, "Levi" claimed that his job was "basically an ambulance driver" and stated that his racist worldview helps him to "deal" at work. We had already traced "Levi" to the metro Augusta, Georgia area and determined several specific details about him. For example, we learned that he had a close connection to the Church of Jesus Christ of Latter-day Saints (LDS Church) in his earlier life, although his relationship with the church might have soured.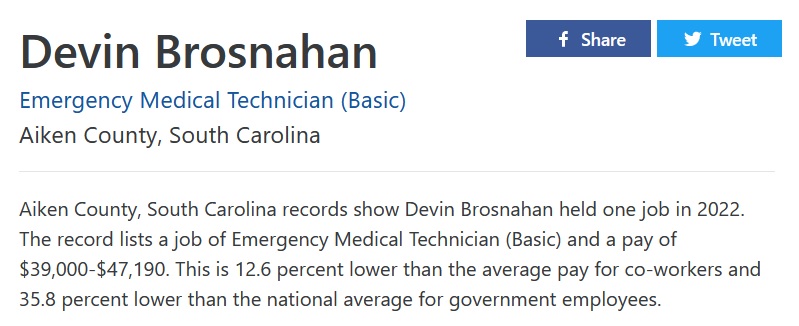 We can now identify "Levi" as Devin Daniel Brosnahan, born on October 6, 2000 and currently living in Augusta. Brosnahan is a licensed Emergency Medical Technician (EMT), with online records showing that last year he worked for Aiken County Emergency Medical Services in South Carolina—just across the state line from Augusta. If Brosnahan continues to work as an EMT, he is a potential life-endangering threat to every person of color, LGBTQ+ individual, or Jewish person he encounters. With the publication of this article, we call on Aiken County Emergency Medical Services to clarify whether Brosnahan still works for them. Any emergency medical service employing Brosnahan endangers vulnerable people and must fire the neo-Nazi immediately.
Continue reading

"Devin Brosnahan of Augusta, Georgia: Neo-Nazi, "White Lives Matter" Organizer, and Emergency Medical Technician"