Gallery 2 of 2 here.
On Saturday, December 12, 2020, far-Right militias rallied in Atlanta, Georgia in response to a call to "defend your homeland" issued by the Southern Patriot Council AKA veteran Eric M. Braden of Texas. Braden had previously tried to organize a "Stone Mountain Redux" event in Georgia in late September, but that event collapsed at the last minute.
The December 12 militia mobilization joined with the "Stop the Steal" rally against election results at the Georgia Capitol.
The largest and most visible bloc of militia members on December 12 were from Christopher Sheldon Hill's III% Security Force / Georgia Security Force militia. After the rally, Hill discovered that one of his truck tires had been cut by an unknown person. Hill's militia went searching for anti-racist/anti-fascist counter-protesters who remained downtown, in order to enact revenge on "antifa". Hill's men attacked an unarmed group they found. Hill later bragged about the gang assault online.
If you have further information on any of the militia members in these galleries, please get in touch. Bear in mind that journalists, onlookers, and so on may also be pictured: use common sense when evaluating.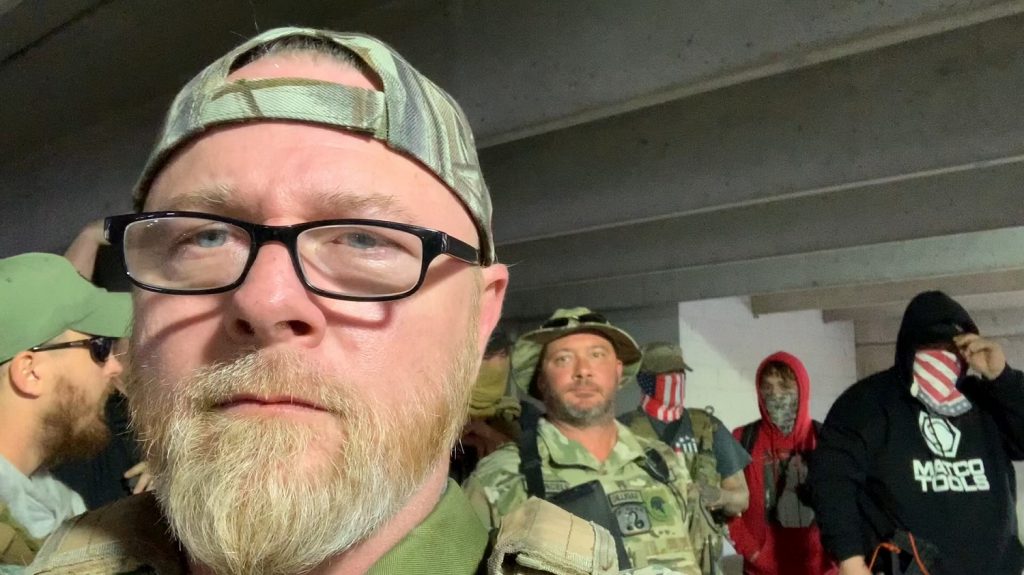 Continue reading

"Documentation: Far-Right Militias Mobilize at Georgia State Capitol, 12/12/2020 (Gallery 1 of 2)"