The Georgia III% Martyrs are a fairly new III% militia. Originally formed after a split from Chris Hill's Georgia III% Security Force, they received major media attention when they acted as armed security for a Kelly Loeffler and Marjorie Taylor Greene campaign event in Ringgold, GA. During the summer their members also conducted armed surveillance of at least one BLM march. Their provocative name, signifying a willingness to die for their right-wing nationalist cause, has raised eyebrows even within the militia world. Like most III% groups, they claim to reject overt white nationalism but embrace racist xenophobia and Islamophobia.
The Georgia III% Martyrs have recently allied themselves with Chester Doles, a white supremacist and neo-Nazi of long standing. Since last year, Doles has pretended to have left the white power movement, although his social media shows that Doles is still highly networked with Klansmen and neo-Nazis, and that he regularly promotes racist websites and themes. There was conflict between the two parties as recently as last year, when the Martyrs ejected Doles from the Marjorie Taylor Greene campaign event in Ringgold, but their differences have been set aside.
We are exposing known members of the Georgia III% Martyrs in order to warn their communities. The members of this militia are volatile and happy to ally with white nationalists.
LEADER
Names: Justin Bowen Thayer, Justin Thayer, Justin "Slayer" Thayer
Born: 1987
Location: Bremen, Georgia
Employment: Starr Services
Facebook: https://www.facebook.com/Thayer7420 (removed)
Known arrests: March 2019 domestic violence arrest (media link), November 2019, DUI (police record), April 2020, DUI: (court case)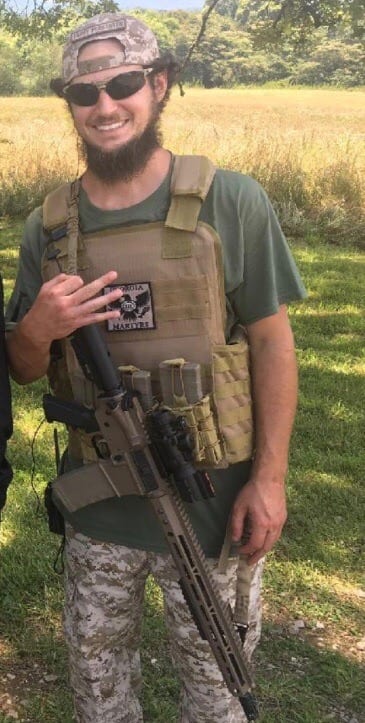 ---
MEMBER
Names: Jake Michael Bassett, Jake Cheek, BassettHound
Born: 1994
Location: Carrollton, Georgia
Affiliations: Georgia III% Martyrs
Facebook: account 1 and account 2
TikTok: https://www.tiktok.com/@bassetthound1
MeWe: https://mewe.com/i/bassetthound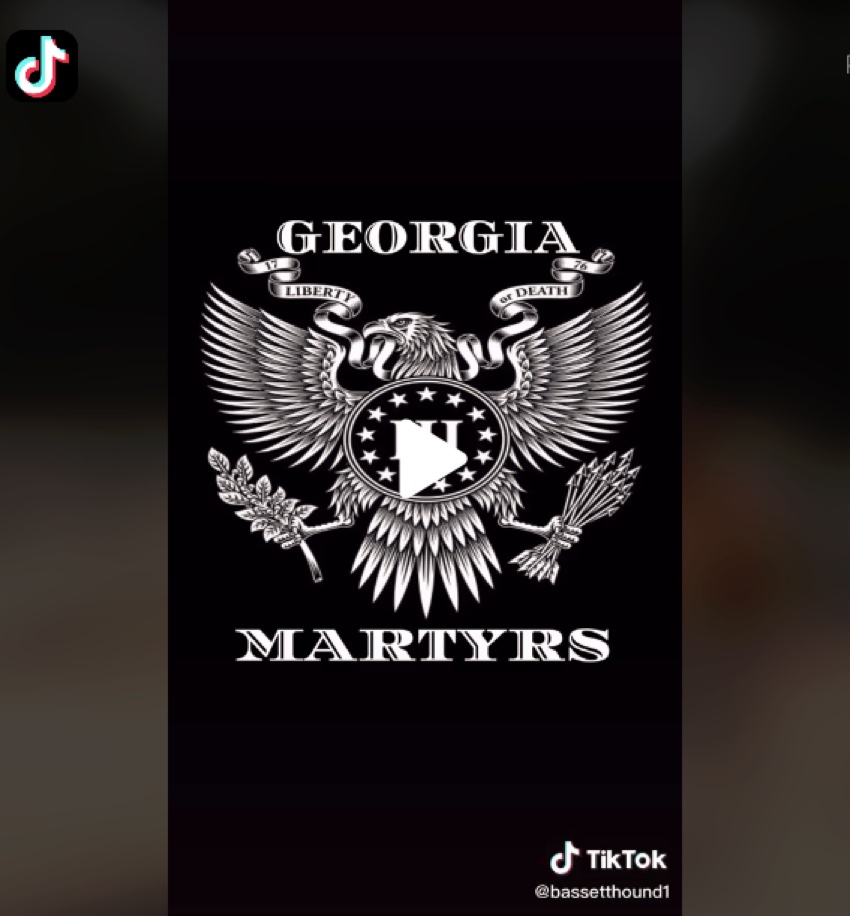 ---
MEMBER
Name: Jerry Ray Pless
Born: 1982
Location: Dalton, GA
Affiliations: Georgia III% Martyrs
LinkedIn: https://www.linkedin.com/in/jerry-pless-a18b83166 (listed as working at Tandus Centiva)
Facebook: account 1 and account 2