Update 5/21/2019: Approximately two weeks ago, Trent East was allowed to quit his job as a jailer in Haralson County, to avoid being fired.

See our 5/7/2019 article for more info on Trent East and neo-Nazism.
Update 4/20/2019: On April 18, the Haralson County Sheriff's Department backtracked on its earlier support and clearing of racist Trent East and have re-started an investigation. The Alabama National Guard is also investigating East, while Georgia National Guard is investigating Dalton Woodward.

Update 4/17/2019: Haralson County Sheriff Eddie Mixon is defending his white nationalist employee Trent East. Read our statement here.
Introduction
A small whites-only, heathen "kindred" includes a jailer with the Haralson County Sheriff's Office in Georgia, as well as an active-duty member of the Army National Guard currently stationed in Afghanistan. The "Ravensblood Kindred" is affiliated with the Asatru Folk Assembly (AFA), a Germanic neopagan/"heathen" organization which refuses membership to people of color but embraces the far-Right and organized racists. By "heathen," we mean worshippers of the pre-Christian gods of Germanic Europe. Many heathens are anti-racist. However, the AFA states that its gods are for white people only. The Southern Poverty Law Center's anti-extremist Intelligence Project lists the AFA as a "hate group" due to the AFA's insistence on racial purity and its unapologetic ties to white nationalism.
The small Ravensblood Kindred – it began with three members – is even more clearly political than other AFA groups. Ravensblood Kindred describes itself as having an "alt-right agenda", supported white power leader Richard Spencer when he gave a talk at Auburn University in 2017, and circulates "white genocide" and anti-immigrant propaganda. Ravensblood leaders Brandon Trent East – a jailer in Haralson County, Georgia – and Dalton Russell Woodward – currently in Afghanistan with the Army National Guard – are both also connected to the Wotan Network, an explicitly white nationalist project which operates parallel to the AFA. East and Woodward's social media accounts reveal that both are deeply immersed in white power and neo-fascist circles.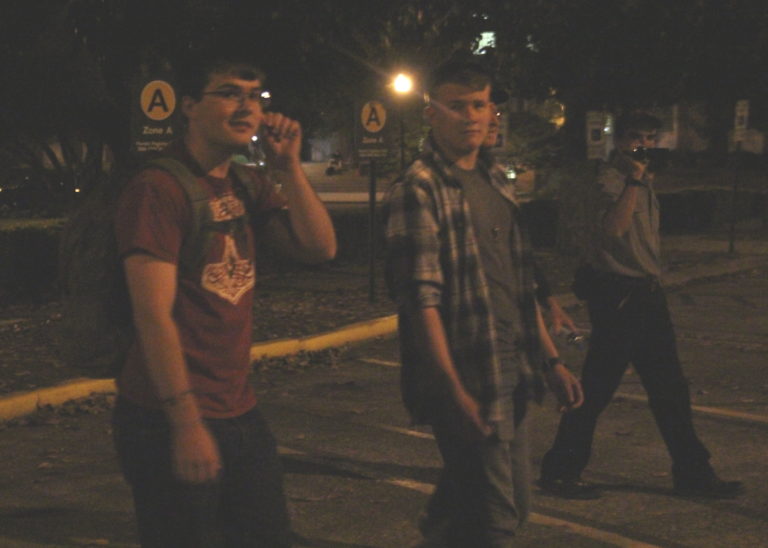 Continue reading

"White Nationalist "Ravensblood Kindred" Features Haralson County Jailer and Active Duty National Guardsman"