Introduction
We are exposing Jamie Lee Mallard of Georgia as longtime racist and extreme-Right propagandist "James Futurist". Mallard, whose other aliases include "James Egoist", James Rockwell, Jameson Blackwell and NeoNationalist, has been active in the white power movement since 2012, including that movement's most extreme neo-Nazi fringes. For years Mallard promoted IronMarch (IM), a website that birthed other white supremacist organizations such as Vanguard America and the murderous Atomwaffen Division (AWD). Jamie Mallard collaborated with IronMarch's webmaster, "Slavros", and had contact with early AWD members including its founder Brandon Russell – now imprisoned on federal explosives charges – and Devon Arthurs, who killed two other members of the group. As "James Futurist", Mallard appeared on several episodes of IM's "Mysterium Fasces" podcast.
Jamie Lee Mallard

Briefly-used profile image on white supremacist site The Daily Stormer
Jamie Mallard states that he currently lives in Smyrna, Georgia, part of the Atlanta Metropolitan Area. Before his 2019 move, Mallard lived in several southern Georgia communities such as Tifton and later Moultrie. Mallard is a veteran of the US Air Force but now works in information technology. While living in Moultrie, Mallard claims to have had access to the "entire town's sensitive data" as part of his job. Mallard currently fantasizes about an approaching civil war, or "Boogaloo". While Mallard maintains a nihilistic and despairing persona, he remains in contact with key players on the racist scene, such as Alt-Right podcaster Mike Peinovich (AKA "Mike Enoch") and members of the fascist Patriot Front.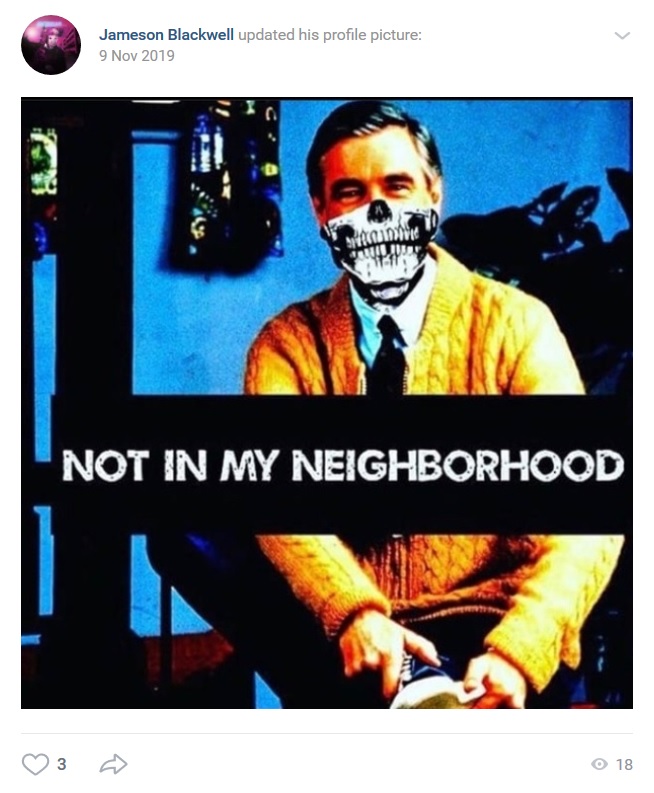 Continue reading

"IronMarch Recruiter and Extreme-Right Propagandist "James Futurist" Exposed as Jamie Lee Mallard"