Update 6/27/2019: Your Exterior Pros have removed Charles Robertson's bio from their website. They are telling callers that Robertson is not employed there. If you have further info on Robertson or others mentioned in this piece, please get in touch.
Introduction
On March 8-10, 2019, the racist "Identitarian" organization Identity Evropa (IE) held its annual conference in Dale Hollow Lake State Resort Park in Kentucky. Earlier that week, independent journalism collective Unicorn Riot leaked internal communications from IE, exposing their private conversations for public scrutiny. While IE attempts a clean-cut and respectable image, the organization helped make 2017's violent "Unite the Right" rally in Charlottesville possible. The organization's chat logs make their racist and antisemitic agenda unambiguously clear. On the Friday of IE's 2019 conference, the organization's third leader, Patrick Casey, announced that the group was now named the "American Identity Movement" (AmIM), rebranding in an attempt to lose some of the organization's earlier stigma. On the Sunday, IE/AmIM demonstrated at the State Capitol in Nashville, Tennessee: their first official action under the new name.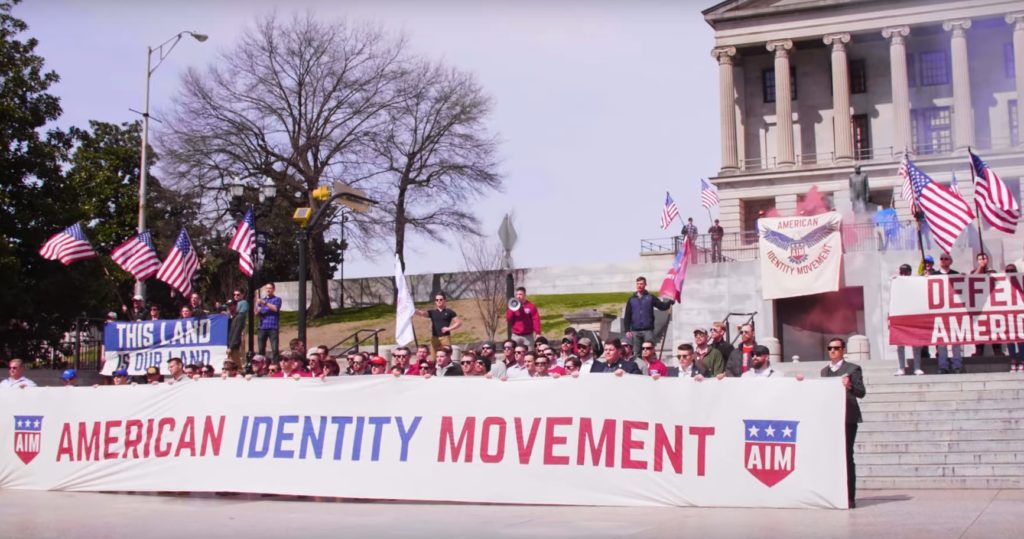 Atlanta Antifascists have been following Identity Evropa in Georgia for years. We have consistently exposed members of this white nationalist group to their neighbors, coworkers, and classmates, both to warn the broader community and to bring some repercussions for building the racist movement. With this article, we are naming five more members of IE in our state. Most – perhaps all – are also part of the "American Identity Movement" rebranded version of the organization. Three live in or near Savannah, Georgia, while the other two are in metro Atlanta.
Continue reading

"IDENTIFIED: Five More Members of Identity Evropa / American Identity Movement Racist Group in Georgia"