Update: in a statement on December 21, American Patriots USA leader Chester Doles claimed that he expelled Dickenson from the organization.
Robert Timothy Dickenson is the chaplain of north Georgia's American Patriots USA (APUSA), an organization founded by white supremacists in 2019. Led by Chester Doles, APUSA has tried to build broader alliances on the far-Right. Dickenson attended APUSA's founding meeting on December 14, 2019 and has remained a key participant at least up to its last major event, a "Back the Blue" fundraiser this September in Dahlonega.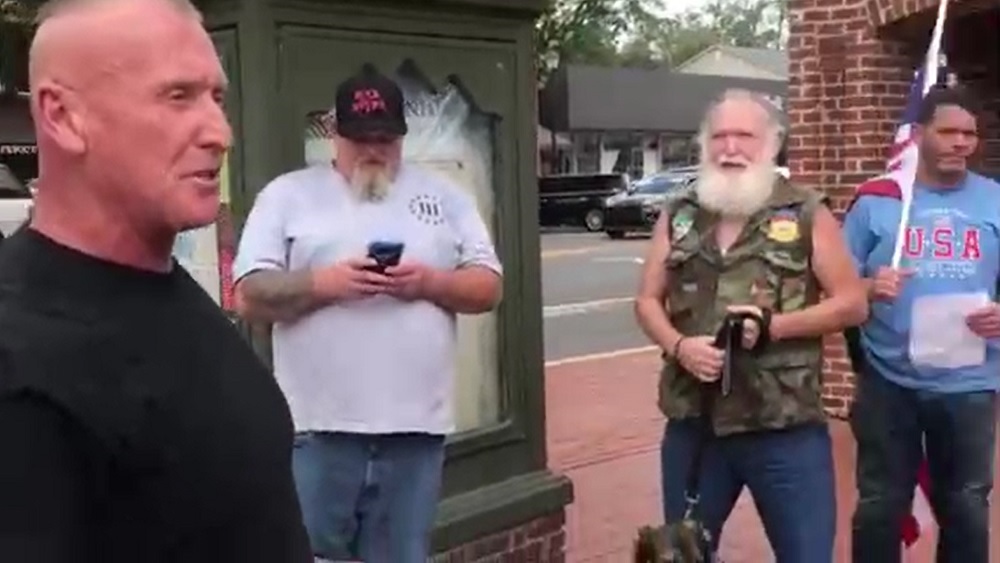 In an earlier article, we highlighted that Dickenson was a member of the Original Knight Riders, Knights of the Ku Klux Klan circa 2015. We noted that last year Dickenson accompanied an American Patriots USA float in Dahlonega's Gold Rush Days parade while wearing a sweatshirt for a different Klan group, the International Keystone Knights of the KKK.
Here, we provide further documentation on APUSA's chaplain. We have documented that APUSA's overall leader, Chester Doles, participated in 2017's violent "Unite the Right" rally in Charlottesville, Virginia with a contingent of Hammerskin Nation gang members. Robert Tim Dickenson also took part in the bloody Virginia rally, marching alongside and later posing for photos with the League of the South, a white supremacist and Southern secessionist organization. Earlier in 2017, Dickenson was photographed at a rally by the Nationalist Front – a now-defunct coalition of white power groups – in Pikeville, Kentucky. Dickenson attended the April 2017 Kentucky event as a member of the Original Knight Riders, showing that his membership in that Klan group continued beyond 2015.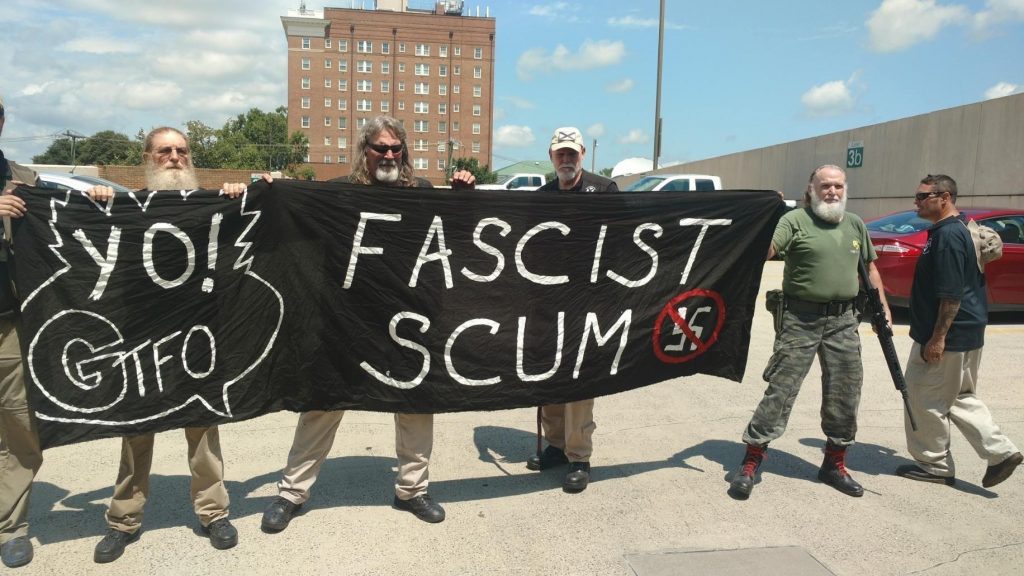 Our original article also discussed a racist church which we provisionally linked to Dickenson. A 2018 business filing in South Carolina confirms this earlier analysis.
Continue reading

"Update: American Patriots USA "Chaplain" Robert Timothy Dickenson and Militant White Supremacy"